Nikko-shi (日光市,literally means Sunlight Town), Tochigi Prefecture is located 150km away from Tokyo city. It is a UNESCO World heritage site with a lot of shrines and temples which are easily more than 1500 year old. The train from Tokyo took 3 hours to reach Nikko.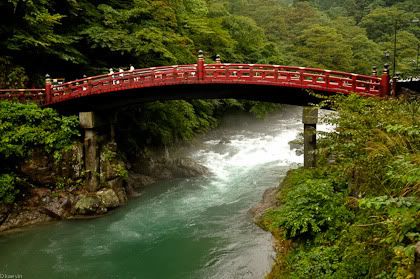 Shinkyo is an arch bridge that is nearly 2000 year old. Legend has it that some saints tried to cross the river and two snake formed into a bridge for him to cross. I aint no saint so it would cost 300 yen for me to cross the bridge, which I didn't. Nonetheless, the mist above the water gave a pretty mysterious feeling to the bridge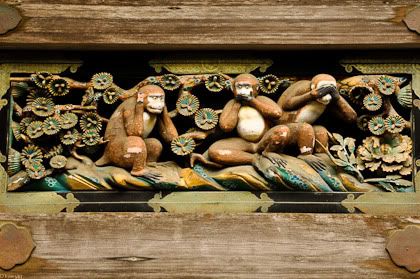 The ancient monkeys that see no evil, speak no evil and hear no evil.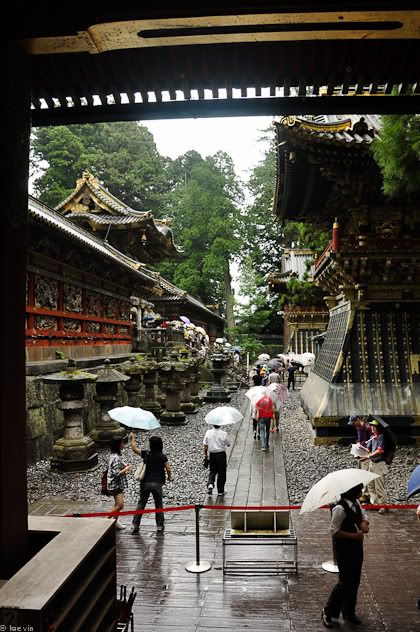 It was a misty and rainy day when I visited Nikko.
Kegon waterfall is famed to be one out of three most finest waterfalls in Japan and it is located 28km away from Nikko. I took a bus from Nikko to Kegon and it turned out to be the most expensive bus ride I'd ever had. The 2 way bus trip costed me a whooping 1800 yen.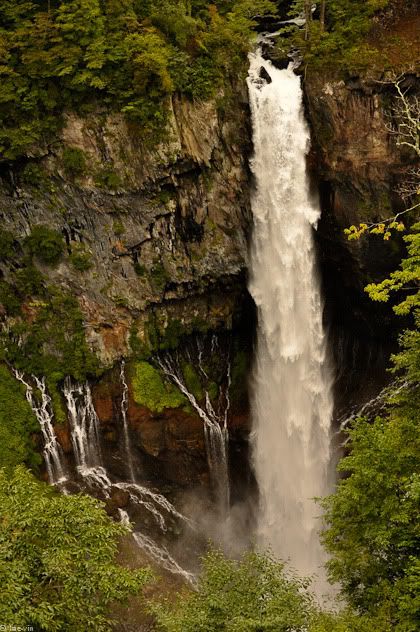 I guess that was the price to pay for seeing this 97 meters tall waterfall.