I still remembered how I was impressed by the idea of living in the bottom of the sea when I first watched 'Little Mermaid' when I was still a preschooler and the show was still on an analogue tape borrowed from my cousin. That was most probably the first Disney thing I watched. Mickey mouse came later I think.
Disney brought its skating rink and performance over to PISA in the tropical island of Penang. It was a great show that was especially appealing to children.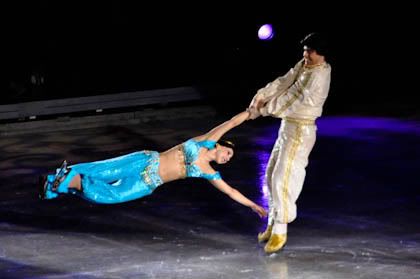 Spinning round and round.
Festival on ice!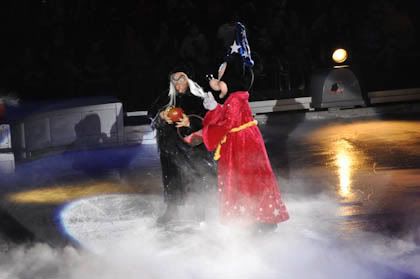 Did I say I responded to Mickey's question when he asked if he should eat the apple? :)