Thanks to Thaipusam and Prophet Muhammad's Birhtday, the weekend is long enough to do almost anything.
So I decided to build up some stamina and Penang Hill sounded good.
Hiked to Penang Hill via the Air Itam trail. Passed by this abandoned building known as Mon Sejour.
I met an old British couple residing in Australia for the past 20 years on my way up. They traveled all the way to Southeast Asian on a sail boat and they live in it. The next trip will be Nepal and Penang is their training ground for the 21 day Annapurna Trail in Nepal. Aspiring story.
Made a detour to Monkey Cup, a new garden specialised in
monkey cups
that was opened on top of Penang Hill just 2 months ago.
Adorable plant.
and I made a new friend too :)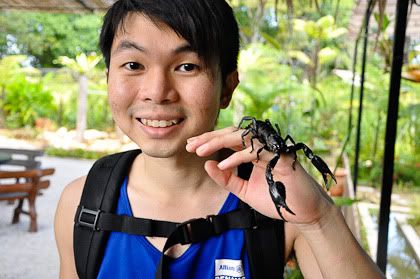 Hello scorpie!
and here's some super awesome view of Penang island and mainland. :)
As if I didn't get enough sunburn for hiking Penang hill, I decided to hike to Pantai Keracut the next day and I did an one night camping there. For the first time, I managed to catch the sunset at this beautiful beach.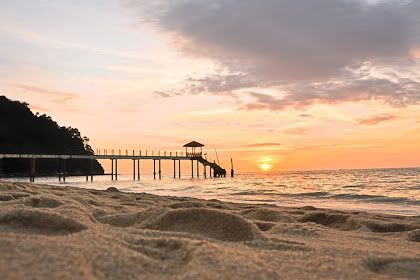 Sunset at Keracut.
and honestly, I had no idea that monkeys eat fish, raw.