Having lived in Malaysia for a quarter century, I have come to realise that the richness and beauty that she has to offer.
There are so many hidden gorgeous spots that are worth the effort for us to explore. What a waste for us to grow up in this tropical country if we do not know how to appreciate the gems that are buried in this piece of lovely land.
After doing some research, I am listing down 8 places that I ambitiously plan to go in 2012. I do not know if I can make it for all but here are the destinations.
Lata Kinjang Waterfall, Perak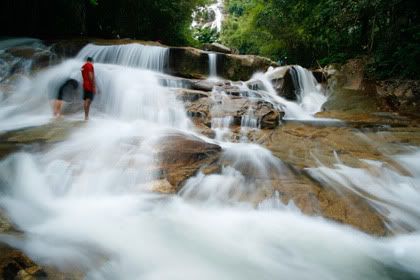 Lata Kinjang is one of the tallest falls of Malaysia. Part of the cascade can be easily spotted if you drive on North-South Highway. It is a popular spot as it can be accessed easily by public. Anyway, camping is possible if you hike up further and there are a few clean and quiet spot just right beside the falls.
Gunung Tebu, Terrenganu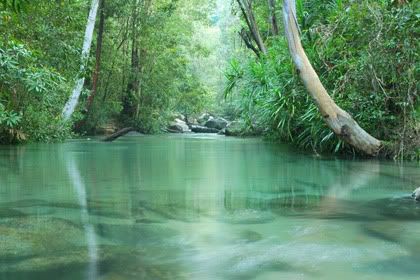 Gunung Tebu is the highest peak in Terrenganu with the elevation of 1039m from sea level. It is not hard to hike and the camp site offers a panoramic view of South China Sea. Perhentian Island can be seen from the camp site if it is not foggy. The mountain has an ancient tomb on top of it and is said to be the meditation spot for Malay warriors who practised
silat
.
Gua Gunung Runtuh, Perak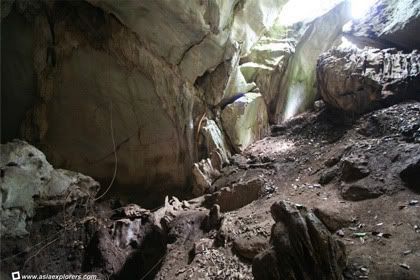 Gua Gunung Runtuh is an archaeological cave where the archaeologists retrieved the oldest skeleton in Malaysia dated 11,000 years ago, known as Perak Man. The town that it is located, Lenggong Valley, has a few show caves that are accessible, namey Gua Puteri and Gua Harimau. This cave is also being evaluated by UNESCO to be awarded UNESCO World Heritage status.
The Pinnacles at Mulu National Park, Sarawak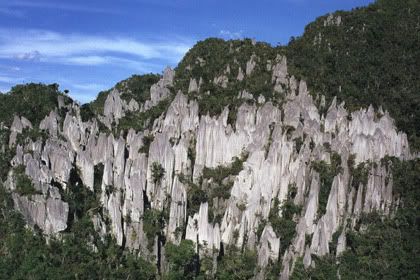 Mulu National Park is located in inland Borneo. Mulu's Pinnacles tower above the surrounding landscape, some reaching heights of 40 to 50 metres. Centuries of water have eroded and dissolved the rock into razor sharp spikes which knife skywards through the surrounding rainforest. The fastest way to access Mulu will be flying from Miri.
Note: I already booked the tickets to Sarawak and will be flying there in the end of April. Woohoo!
Lata Kijang, Negeri Sembilan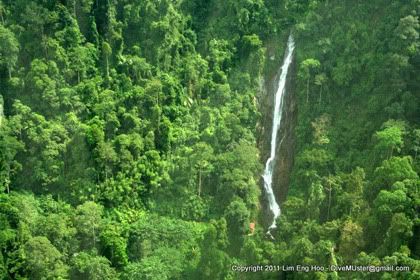 I came across this marvelous cascaded waterfall when I was searching for Lata Kinjang. It is also a very tall waterfall located in Negeri Sembilan. Camping was possible and to access this waterfall, one has to drive a tiny red soil road for about 20km from Kampung Esok. You will be passing Orang Asli (aboriginals) settlement on the way to the falls. There are a few camping spots but not near the waterfall as flash flood can happen. In November 2010, the fall and its surroundings have been declared out of bounds for the time being by the Negri Sembilan authorities. Proper planning has to be carried out for this spot.
Wang Burma Cave, Perlis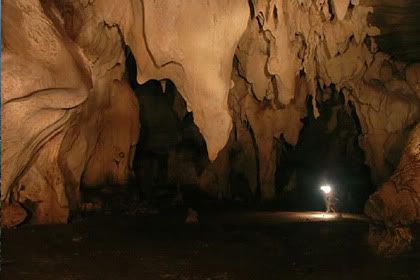 Despite being the smallest state in Malaysia, Perlis has its charm as well. At the border of Thai and Malaysia, Wang Burma is a cave system that has become the main attraction of the Wang Kelian State Park within the Perlis State Park. Wang Burma is divided into two main caves, one is Wang Burma Satu where abundance of amazing rock formations like stalactites and stalagmites can be found, and the other is Wang Burma Dua, which requires one to be both physically and mentally fit before venturing into the cave. An exploration of the entire Wang Burma cave system will take approximately 3 1/2 hours.
Sungai Chiling, Selangor
Sungai Chiling has been one of my to-go camping destinations since my university time but so far I have yet to walk the talk to go camping. It is a scenic spot, popular among picnickers and campers. However there is danger of flash flood thus caution has to be taken for campers.
Gunung Datuk, Negeri Sembilan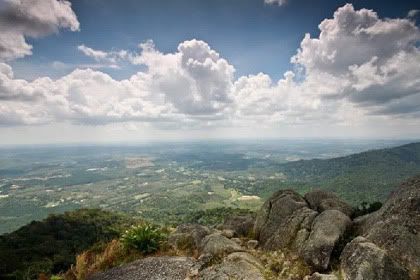 Gunung Datuk literally carries the meaning of 'Grandfather's Mountain' in Malay. A two hour hike, the view it offers is fantastic. As there is a flat surface just below the summit, it is ideal for camping. Permit has to be acquired for camping trip.
---
I certainly hope that I will be able to make it to all places above. I think I fell in love with mountains, caves, waterfalls and camping ever since my last trip to
Gunung Stong
in Kelantan. Life is too short to not do what you enjoy isn't it?
Let me know if you are not afraid of leeches and don't mind being covered in mud for hours and do not need a toilet to excrete and likes shower au-naturel in the waterfall and can hike up to an elevation of 1000m with 10kg weight. I'll call you up. :D
Disclaimer
Again, just to stress that I have not been to all the above-mentioned destinations. Thus all photo credits go to the original sources. Let me know if it is your pictures and you do not agree for me to post it up. I'll take it down.