Just realized that my blog has been idle for three freaking weeks. I guess that simply means that i'm getting more used to my job and there are always company sponsored after work activities like Ultimate Frisbee, Badminton and Futsal. I think I fulfilled the 8 hours per week exercise quota.
Anyway, this is a lazy post with a lot of pictures and lesser words. It was the photo shoot-out of Photography Kaki Club in my company. We went to Chew Jetty located in Georgetown before dawn to catch the sunrise. Enjoy the photo and please vote for your favourite shot!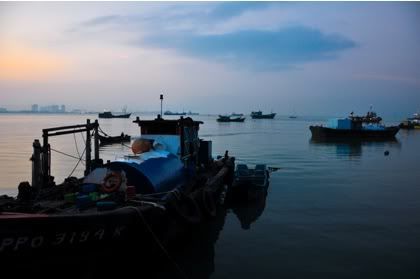 Dawn of the Jetty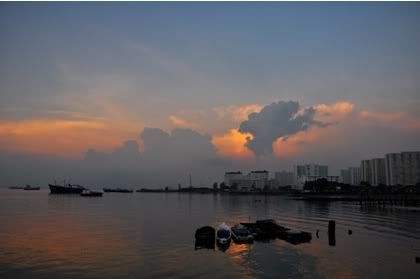 Side by side we saw the sunrise.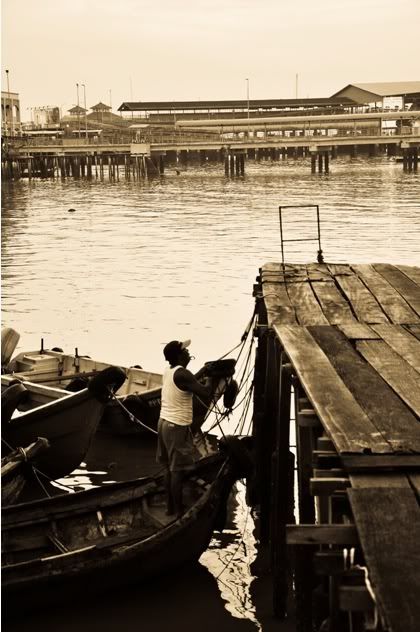 Livelihood of a Breadwinner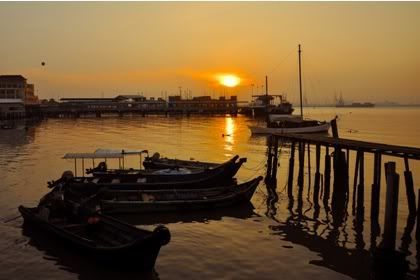 Serene Orange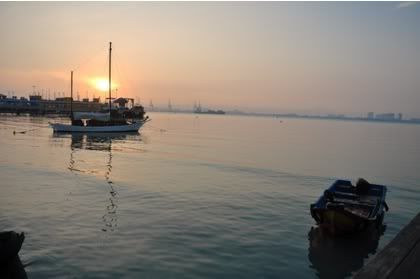 Boat and Sampan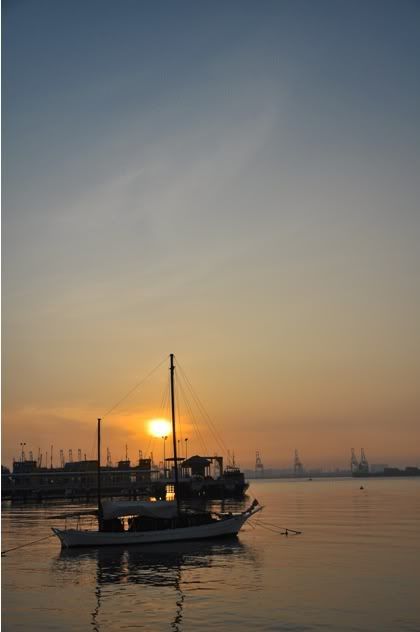 Egg Yolk and Boat on Yoke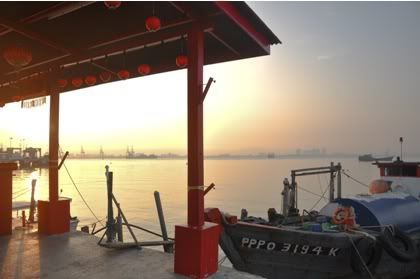 Religious Light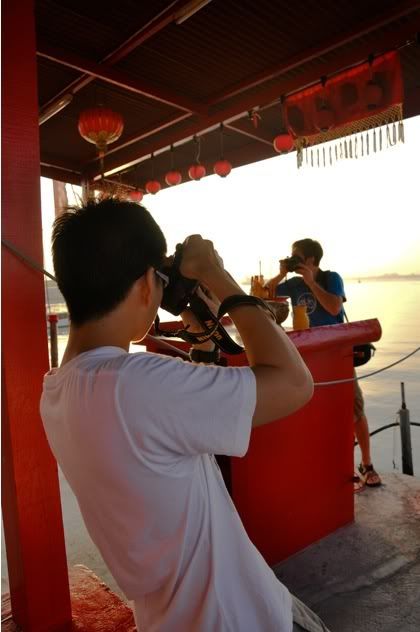 Photographer in Action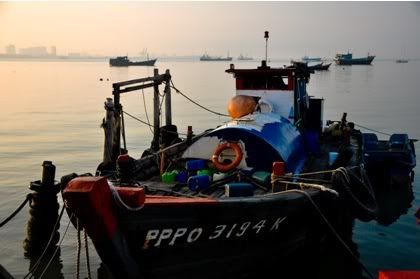 Home and Office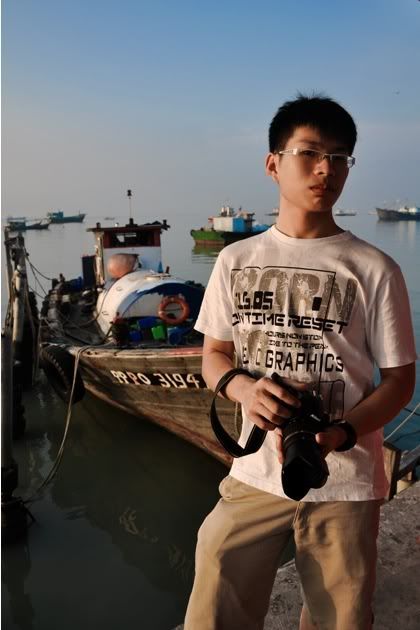 I freeze time.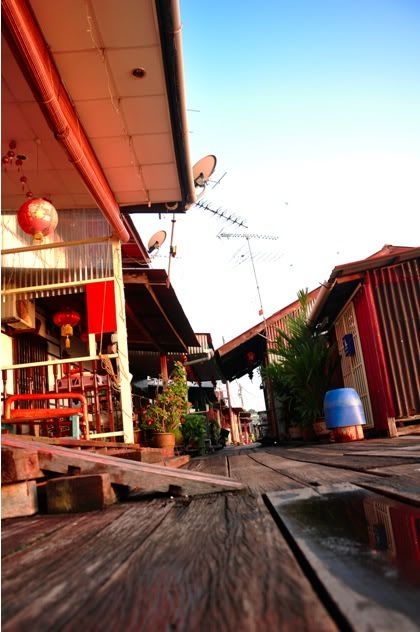 Home on the Sea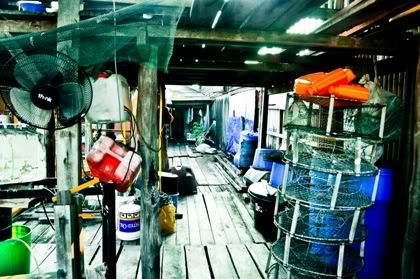 Backyard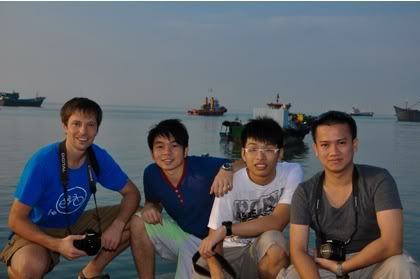 These were the active members of the photography club. :) and all the above photo were taken by yours truly. :)
Chew Jetty is one of the reasons why Penang obtained its Unesco World Heritage Status in 2008. Chew Jetty is a labyrinth of wooden houses built on stilts on the shores of Georgetown. It is known as Chew Jetty because the early settlers in Penang from China who bore the surname 'Chew' stayed together and formed a clan of its own. Therefore people who live in Chew Jetty mostly have Chew as their last names. For more information you can go to
http://www.visitpenang.gov.my/portal3/what-to-see/attractions/chew-jetty.html
It so happened that one of us who went there bears the surname Chew and in fact, he grew up in Chew Jetty and still has relatives living there. So we got a special tour inside the wooden house. Walking in the house, it reminded me of the old wooden house that I lived in when I was a kid.
So which one is your favourite photo?