If you type 'backpacker guide Hollywood', my blog will top the list. Totally
perasan
:) I guess simply because backpackers don't go to Hollywood huh. Haha.
---
There is this one place on earth that has all the things that you only see in movie and it is known as Universal Studio. It is basically the heart of Hollywood and the very reason how Hollywood gained its name.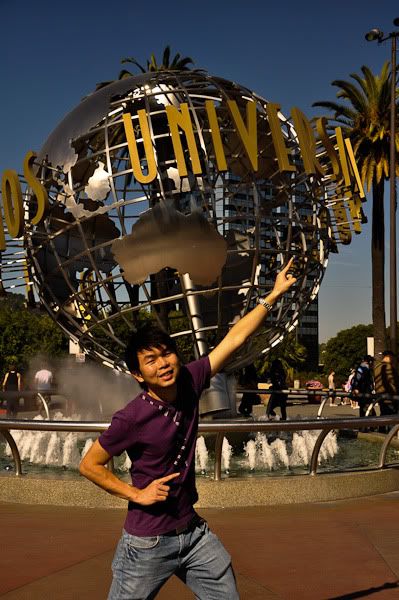 Welcome to the very original Universal Studio!
Universal Studio is basically where most of the American series and movies you have ever seen were shot. By turning it into a theme park, the rides and shows are very much related to the movie world. Anyway, the one thing that I found fruitful was the Studio Tour where I hopped on to a tram and toured the studio.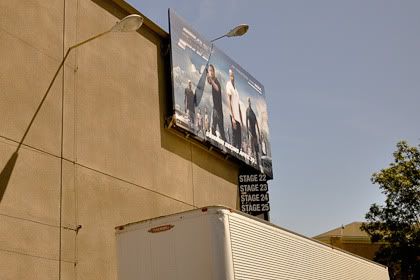 Lo and behold! Fast and Furious Five were shot in this stage!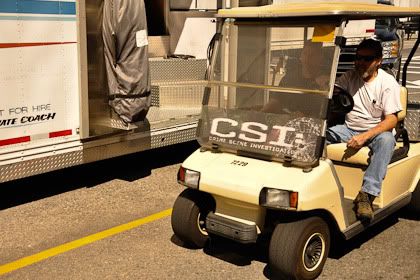 'Revealed: CSI Miami, CSI New York, CSI Las Vegas...were all pictured in Los Angeles.' said the CSI buggy.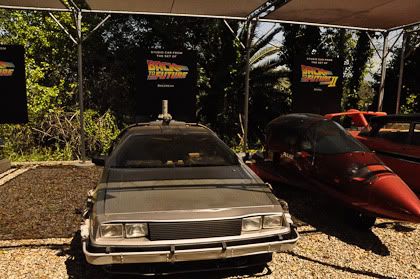 The time machine!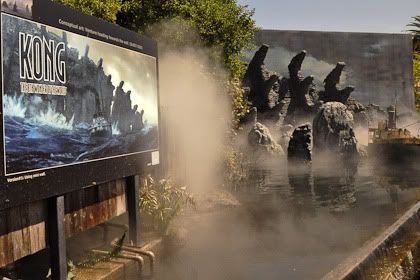 Miniature model of the King Kong Skull Island.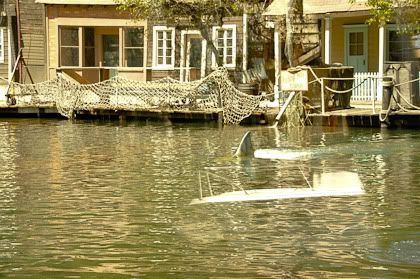 Amity Ville! If you were born in the eighties and earlier, you should know Jaws doesn't only mean the two pieces of bone that control your mouth movement :P
When we were touring the studio, out of the blue there was this plane fell from the skies and crashed right in front of us! Don't believe me? Take a look at the picture on your own!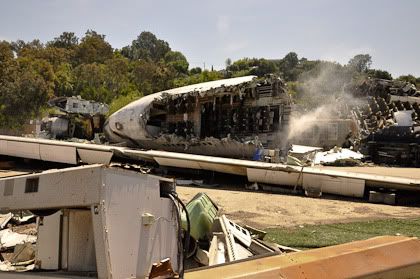 Plane crash omg!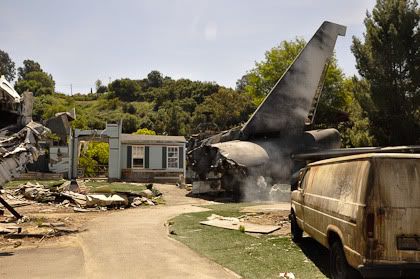 The weird thing was, no one was in the plane! What an eerie scene!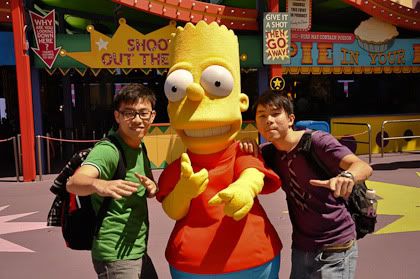 and Bart came to our rescue!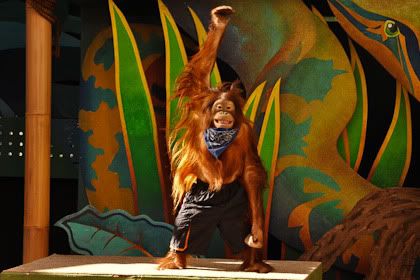 The only Malaysian celebrity in Hollywood - Orangutan from Malaysia! XD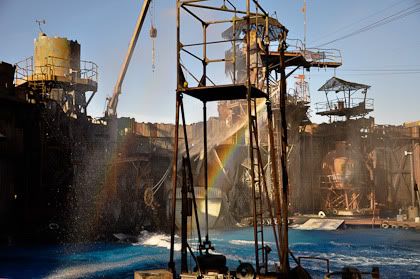 There was also a live show which based on the movie 'Waterworld'. It was a 15 minute action-packed show with a lot of special effects.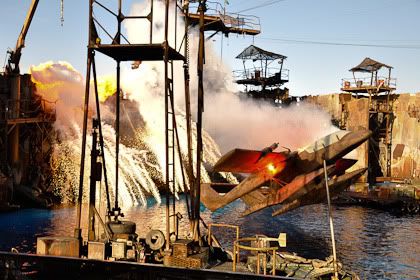 A plane burst out of nowhere in the middle of the show and the audience sitting in the front row were drenched!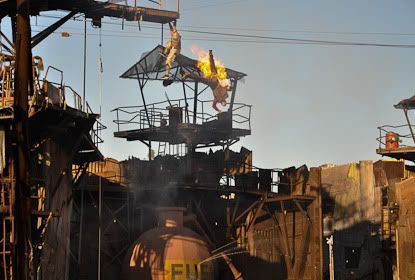 Cliche in Hollywood action scene - a man dangling on the verge of falling down and man on fire fell from building. :D
There were a lot, a lot more in the studio that I didn't cover in this post because I simply couldn't. It would be ultra long winded if I try to write about everything. Nonetheless, a visit to Universal Studio was worth the pennies. It explained why American movies and series are so popular worldwide!
The show ended with a big explosion. Believe it or not, they repeat this show three times a day. lol!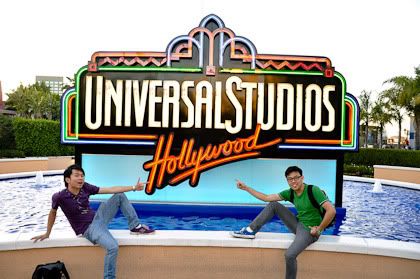 Come and experience Universal Studio Hollywood! (lol no, they didn't pay me to say that XD)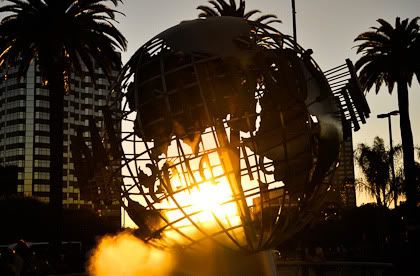 Bidding farewell to the entertainment city of Los Angeles......