So, you spent all your money on the plane ticket to LA and you are left with 2.20 dollars in your pocket and you're pondering what you could do next with 2.20 dollars in the City of Angels.
Rest assured because this post will guide you to the Hollywood sign, with 2.20 dollars (and some sweat).
Follow this step by step guide you will get to one of the best spots to get a picture like this.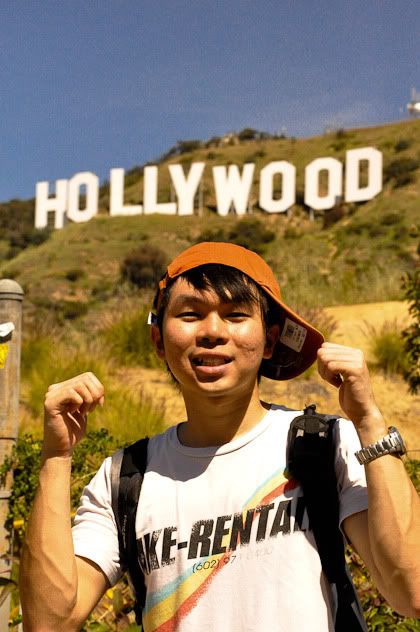 Step one, get to a subway station and take the train to Hollywood/Vine Station. To know how to get around with the subway, you can go to the
LA Metro website
. You will spend $1.50 here in order to get to the destination.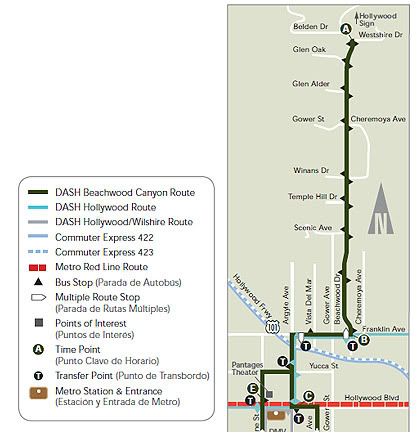 Once you walk out from Hollywood/Vine Station, you will be right on Hollywood Boulevard. Pantages Theather will be right across the street. Walk towards east along Hollywood Boulevard and look for a bus stop with LADOT/DASH, like this.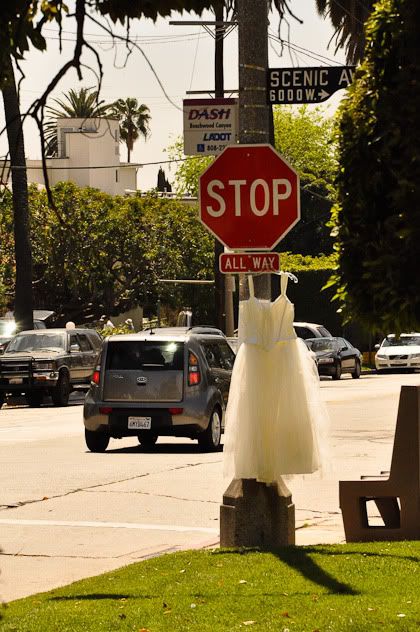 Ignore the wedding dress, please. XD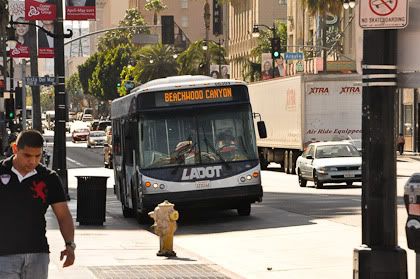 You should see a bus like this that is going to Beachwood Canyon. Get ready with your change of $0.35 and hop on the bus! For the schedule of the bus you can check it out
here
.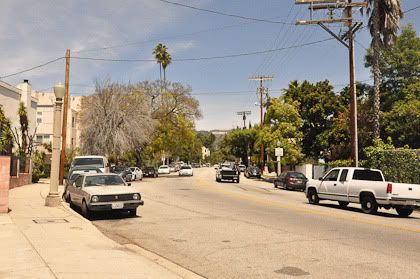 The bus will turn towards north and go along Beachwood Drive. You should stop at the last station which Beachwood Drive/Westshire Drive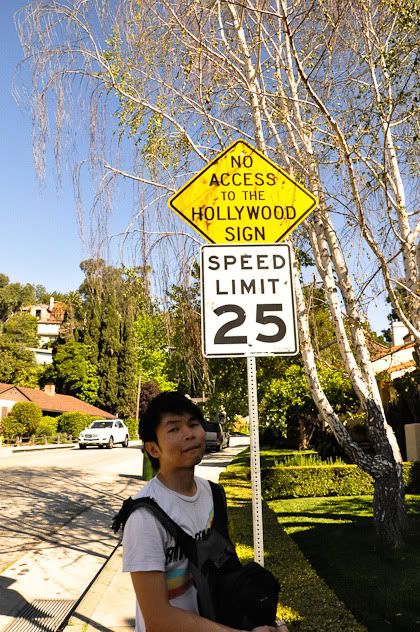 Walk along Beachwood Drive towards north. Don't worry about going the wrong direction because you would be seeing this if you go the wrong way :)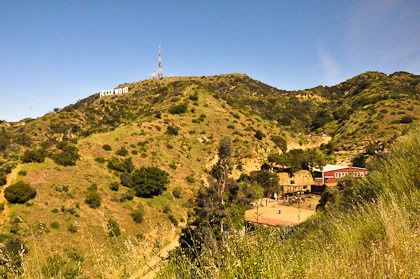 Anyway, walk for approximately 30 minutes and you will be seeing a sign for
Sunset Ranch
. Yes, you can rent and ride a horse up the trail to the sign if you want. :)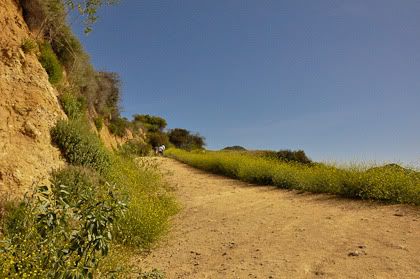 Basically, you will be starting to hike once you go pass Sunset Ranch.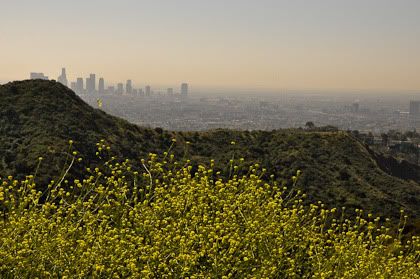 Alongside with the hike, the view it offers is nothing but awesome!
You can get pictures with LA city center in the background and some wild flowers in the foreground!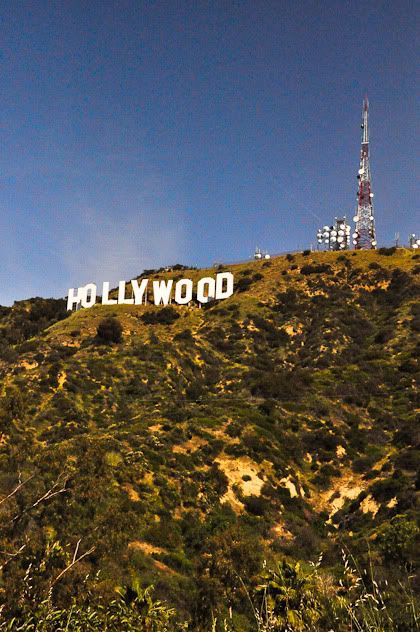 Walk towards the direction of the sign. You should always turn left whenever you are at a fork.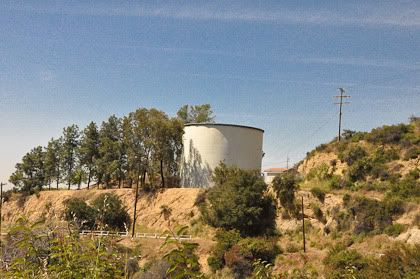 Once you are close to this silo, you are just a few steps away from the picture perfect spot!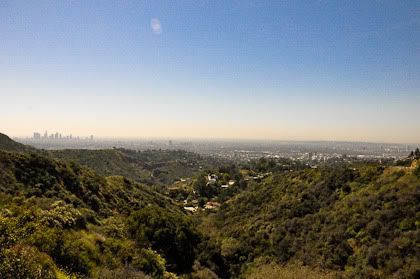 The view of LA city skyline!
Of course, jumping shot is a must when you are this close to the sign!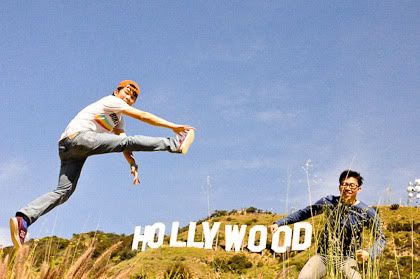 Not so successful shots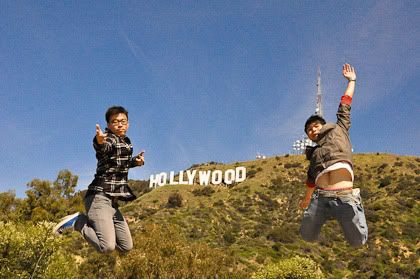 A slightly better one!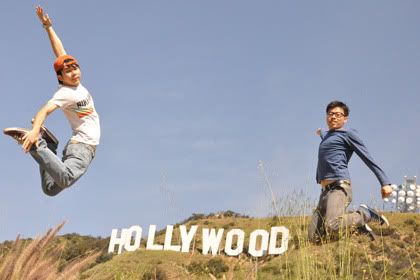 Ok, maybe this is the best?
Of course you follow the same route back and remember to keep the $0.35 change for the trip back!
In a nutshell, I hope this simple piece of information helps u to have a budget and rewarding trip! :)