I am supposed to be packing my backpack right now instead of writing a post if it weren't for the quake that shattered Japan on 11 March.
Anyway I got refunded by AirAsia so basically I didn't lose anything.
The quake and tsunami in Sendai, Japan also triggered a tsunami alarm as far as Penang. A group of teenagers from my church were initially going to hike Pantai Keracut on 12th March but the word
pantai
was like a taboo and we had no choice but to change the destination.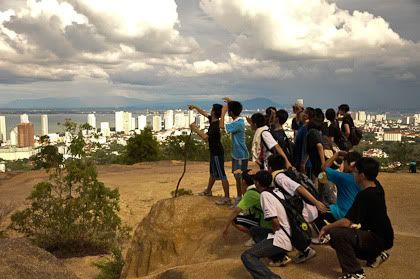 Any idea of the whereabout of this picture? :)
and it was school holiday last week, which essentially had nothing to do with me, except...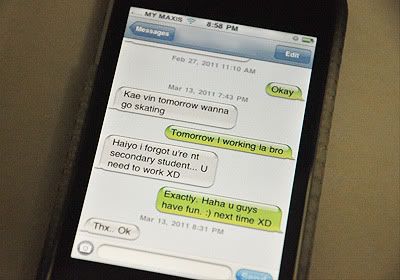 Tell me what should I feel about this? XD
Nothing much to blog about lately. I have shifted my life's focus bit by bit and I guess it's the same for all my university friends who graduated last year. When you are a student, you have the privilege to procrastinate, slack off, make mistakes and give lame excuses. Nonetheless, things changed from the moment you signed the offer letter. :D
Anyway, I have no complaints with anything so far except for the skyrocketing property prices in Penang. Imagine a condominium of 1100 square feet causing easily RM400000? That's way too...scary. I guess that's the challenge of X-Generation in the 21st century. :\
and did I say that I will be going back to
Austin
in April? :)