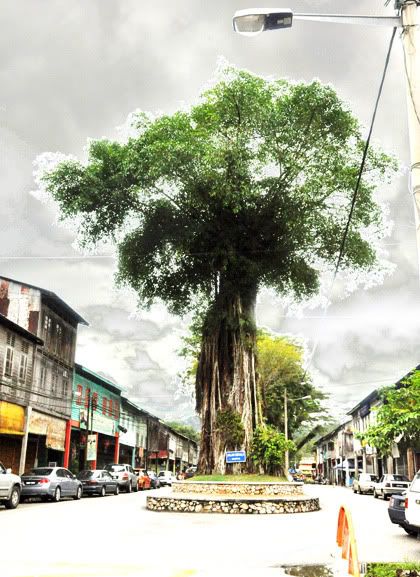 The Sungai Lembing town. My first ever HDR attempted therefore pardon the edgy tree. I only shot the photo in normal quality therefore the information loss :/
Well, Panorama Hill at Sungai Lembing was famed for it's sunrise and sea of clouds. Thus I will do minimal writing here and let the pictures do the talking! :)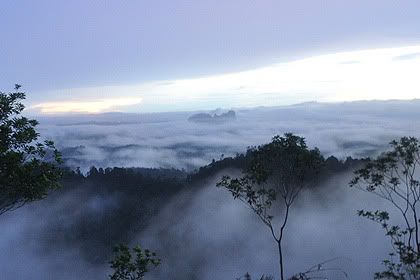 Just right before the dawn broke.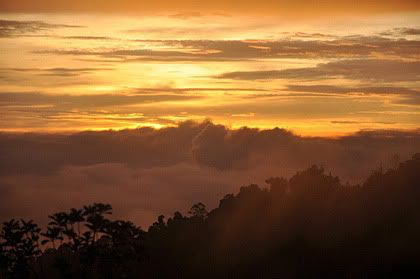 Almost there!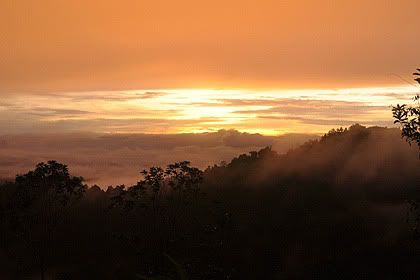 and the sun rose but it was blocked by some stupid clouds therefore no sunny side up for today's breakfast. LOL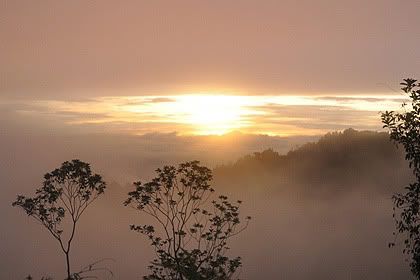 Then out of the blue it became foggy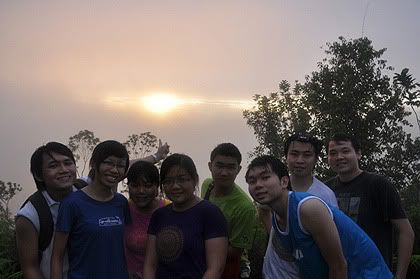 and foggier when we took a group photo :\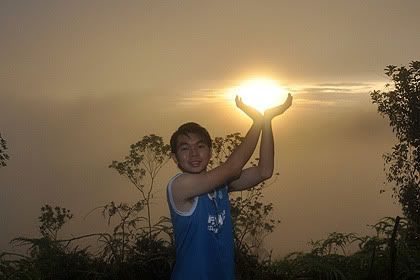 Call me Apollo! XD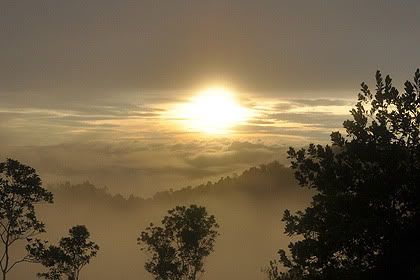 Behold, the definition of picturesquely tranquil! (I had a hard time pronouncing them lol)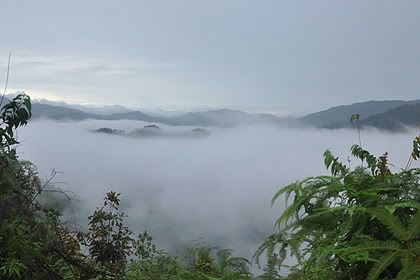 A sea of clouds~ Felt like diving in and swam :D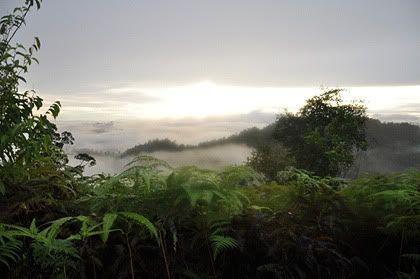 The blurry effect was caused by the moist on the lens lol.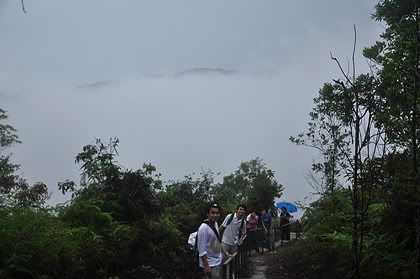 Going down down down down down~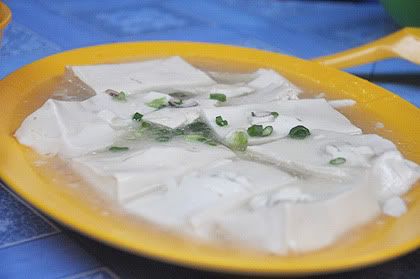 The famous Taufu made using the water from the hill for breakfast. Smooth and silky! :D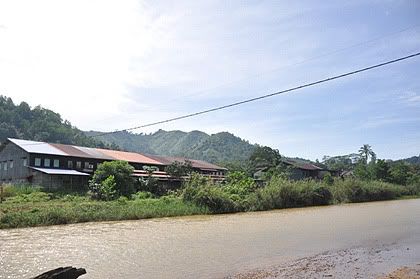 Then we left the town. Crossing the river on a wooden bridge.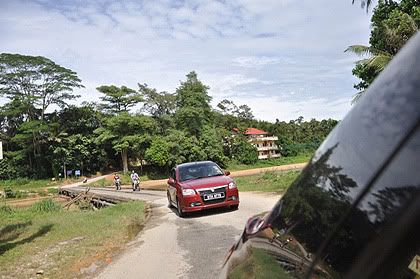 So long, Sungai Lembing~