Of all the beautiful things in life.
and Life starts when school ends. lol.
Writing has always been one of my passion. I still remember I filled up the 'Cita-cita' column with 'Penulis' when I was in secondary school.
So don't worry. This blog will always be alive even though I am no longer a care-free student. It's just that I might have to cut the updating frequency down to once a week or even once a fortnight.
This post is pretty random anyway. It's a peep of all the beautiful pieces of my current life. :)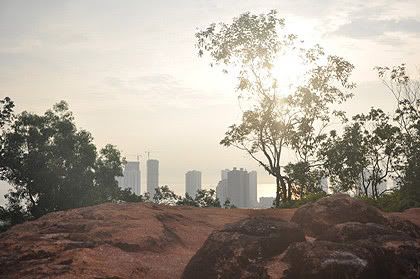 I went for a hike in Penang last week with my colleagues. We only did it halfway anyway the view was quite rewarding.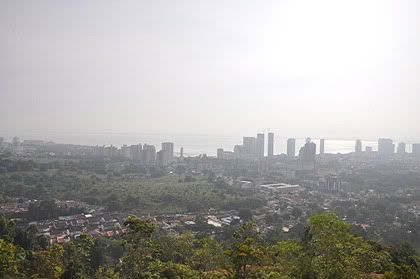 This was the Gurney side of Penang.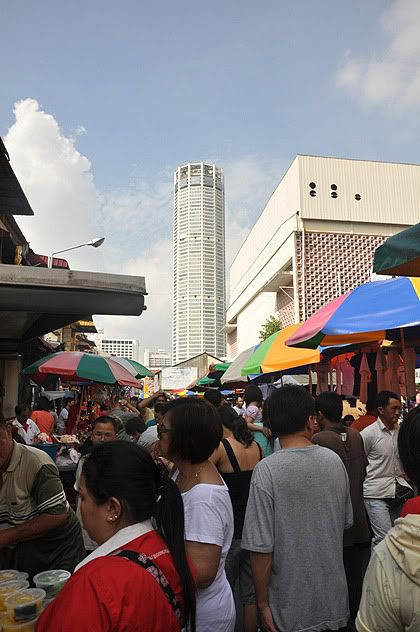 We went for breakfast in the market in Lorong Kimberly. Walking around with a DSLR made me look more like a tourist than a local. :D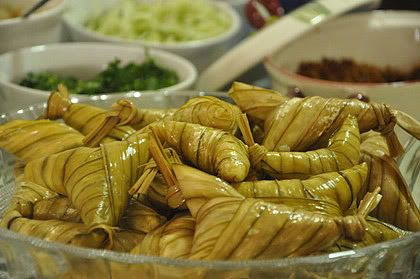 One of the beautiful things in Malaysia is the cultural richness. This is Ketupat, one of the must-haves of Hari Raya.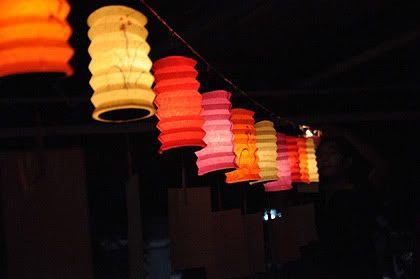 Lantern Festival aka Mid Autumn Festival. I believed a lot of us had the childhood experience of getting on a bandwagon with a lantern in the hands.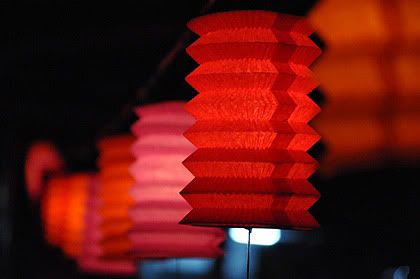 Usually we burnt it. lol!
I am supposed to be staying in Penang island however due to some technical error, I still commute from the mainland to the island on a daily basis. It means that I cross the bridge everyday, twice.
and I came across this awesomely beautiful rainbow on the other day. It was a full one, cutting across the bridge. I could see it from end to end.
Warning: DO NOT TRY THIS WHILE YOU ARE DRIVING! (photos below were taken using my Iphone)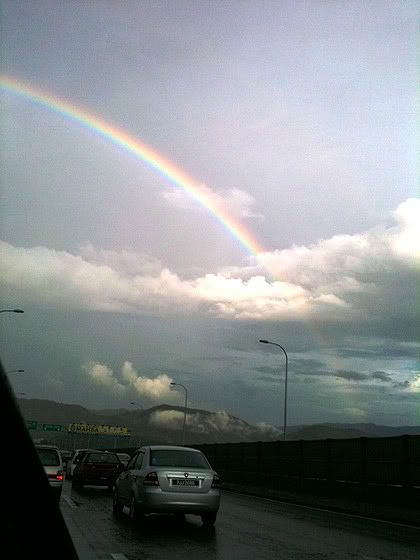 I would be more than happy to drive to work if I could see this everyday. :D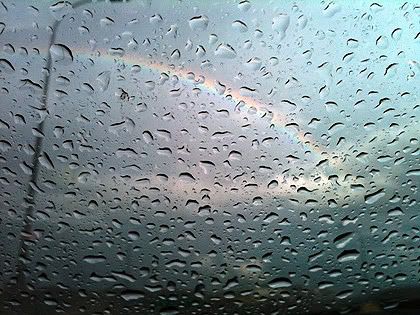 It was raining a little bit.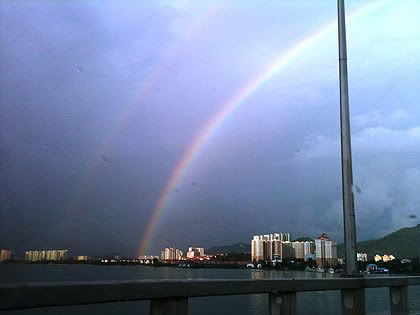 How awesome! Dual layer :)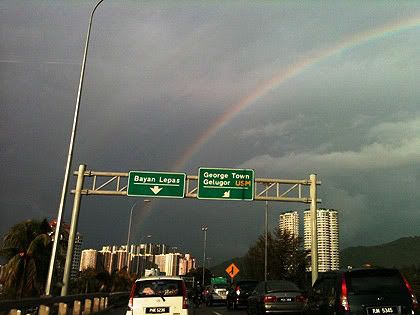 Driving towards the rainbow.
I took these when I reached the office. Looking out from the balcony, I could see these...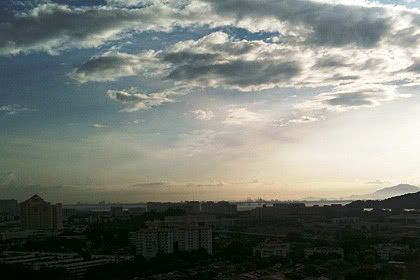 See the bridge?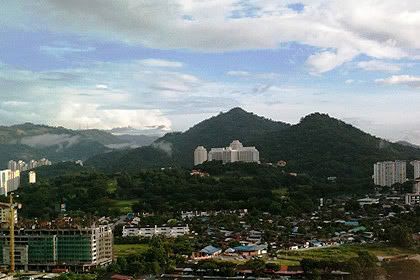 The mountainous terrain of the island.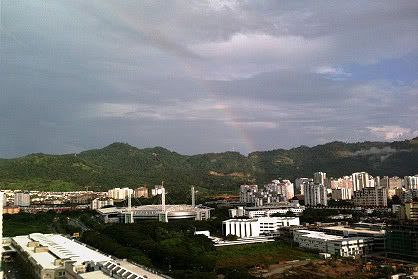 The rainbow was slowly fading away!
Aestheticism always makes life better. At least it makes the ugly reality a little bit endurable.
By the way, Malaysia (especially Penang!) is such a great place to live in. isn't it? :)