First of all, Selamat Hari Raya to all Muslims and have a great weekend! All the best!
I felt compelled to blog about this because there are people who thought that I am working in a musical instruments company when I told them I work in National Instruments!
Before I begin, let's just make it simple by first narrating the chronicles. (This is for those whothink that I am a street performer. I still play the guitar but hey I do not make a living out of it alright? :P)
I had been studying Electrical and Electronic Engineering for the past 4 years and I got the chance to undergo an eleven week internship in the headquarter of National Instruments at Austin, Texas. You can read about it
here
and right now, I am working in the R&D Centre of NI in Penang.
Just to warn you that this post is going to have a
tad of
lot of engineering.

This is the logo and name of the company.
So what does this company do, you may ask.
National Instruments is a producer of automated test equipment and virtual instrumentation software. Their software products include LabVIEW, a graphical development environment, LabWindows/CVI, which provides VI tools for C, TestStand, a test sequencing and management environment, and Multisim (formerly Electronics Workbench), an electrical circuit analysis program. Their hardware products include VXI, VMEbus, and PXI frames and modules, as well as interfaces for GPIB, I²C, and other industrial automation standards. They also sell real-time embedded controllers, including Compact FieldPoint and CompactRIO. Common applications include data acquisition, instrument control and machine vision.
Excerpt from Wikipedia
Alright, this explains everything but I think most of the readers might not get it so I'll try to illustrate it with some pictures.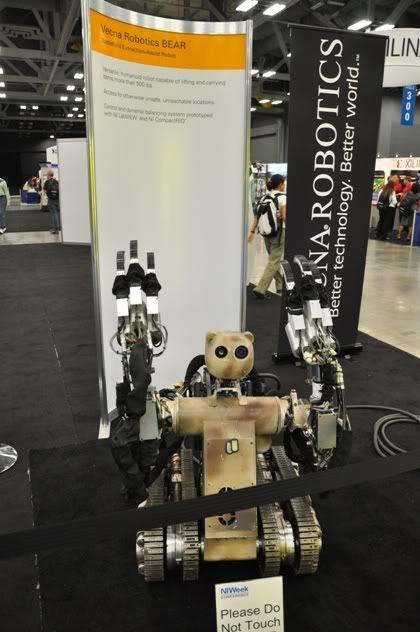 People, say hi to BEAR. BEAR is actually a military project to help in disaster relief as it is able to lift very heavy object. It was not designed by National Instruments but the team who put this together, utilized NI's hardware and also software platform as the 'brain'.
Okay, so now you know that NI's products can be utilized in the robotics field. But this is only one of thousands application of NI's product! Here's another one.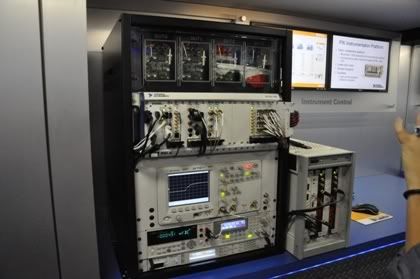 DAQ aka Data Acquisition. In fact, this is one of the very main portion of NI's market. NI's products help its customers to 'acquire, process and present' its data.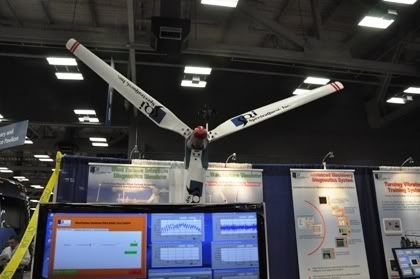 For example, acquiring data about the wind speed and direction and make changes to the wind turbine in order to maintain its constant speed that can generate an optimum amount of electricity. This can be achieved by using NI's products as well.
By the way, the wind turbine that you see in the picture above is actually a scaled-down model of the real huge wind turbine.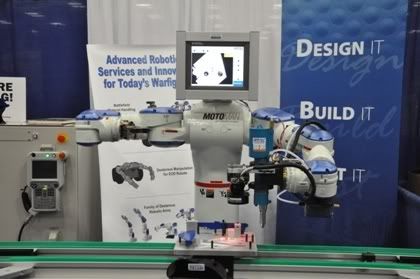 Apart from that, NI's products are used in automation as well. This robot will assemble a model of an aeroplane if all the necessary parts are present. It has a vision system that first scan through the platform and decides if it should assemble them, or proceed to the next one if something is missing.
Apart from all the
canggih-manggih
things, NI's products can also do something fun, like some toys!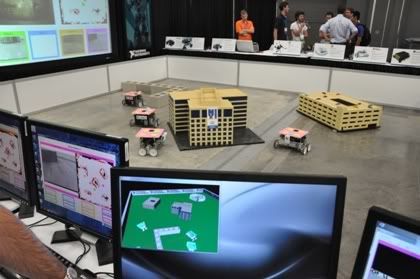 These are actually remote-control robots made from Lego and they could navigate around the area without bumping into any obstacle! The location of each robot was also tracked and shown in the monitor!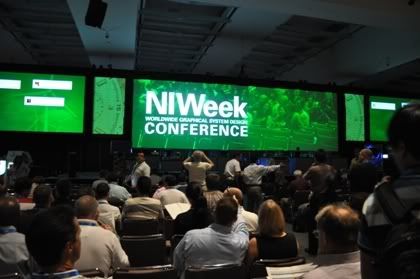 All the products you saw, were showcased in NIWeek. It is a annual 3-day conference. It was attended by engineers and scientists worldwide to have a glimpse on NI's latest development. NI's customers will also showcase their products which use NI's products as their platforms.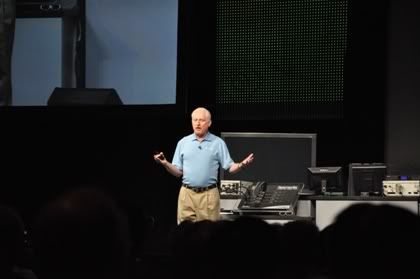 The founder and CEO of NI, Dr T was giving speech about his insights about NI's future development.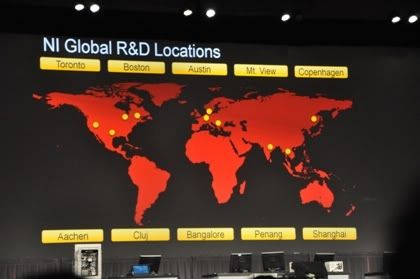 NI is also expanding its operation globally. Spot Penang? :D Did I mention that the R&D site in Penang started its operation in September 2010?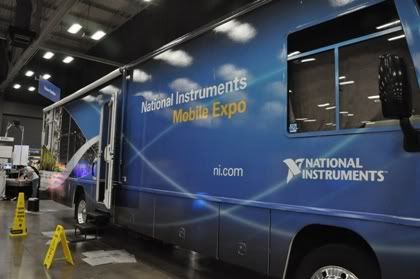 This was a cool bus!
So, I am now back in Penang, Malaysia and started my first ever career with National Instruments!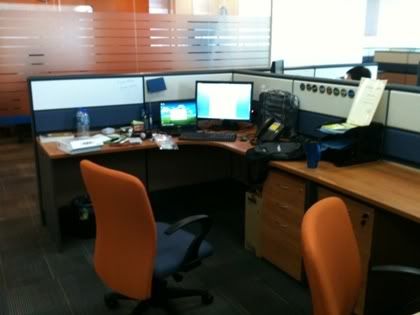 My desk. :D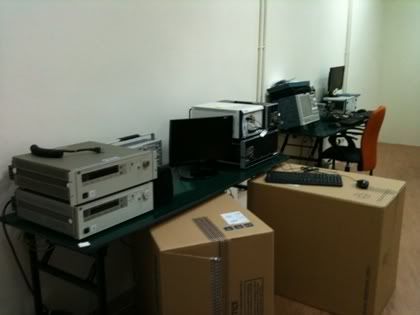 The lab. We have to use the box as the desks are not shipped in yet! XD
I hope this will clarify the doubts that you have about National Instruments. This is not a very technical explanation but I hope it is able to give you a rough idea. For more info, check out
http://www.ni.com
By the way, for eleven consecutive years since 2000, Fortune magazine named National Instruments one of the 100 best companies to work for in America! :D
ps-> if you googled in for more information about NI Penang, just leave a comment here. I'll try my best to answer you. :)