Happy Merdeka Day! Despite all the chaotic conundrums in Malaysia, let's wish Malaysia a happy Independence Day. We all know that how awesome Malaysia is (okay, maybe not the ruling party) so let's keep our finger crossed for a better tomorrow. :D
Last Saturday, I got to hang out with some ex-colleagues whom I knew when I was having my internship in Intel 2008. These awesome people was making a gorgeous seafood trip to Pulau Aman aka Island of Peace and I got an invitation card. XD
So you are wondering where this Pulau Aman is? Well even as a true blue Penangite, I never knew this island was populated even though I was aware of its existence. According to some online travel guide, the island is populated by 300 people.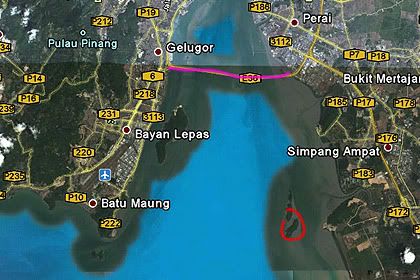 This is a satellite map of the location of the island (the one circled in red), which was right between Penang island and the Peninsular of Malaysia. The pink line refers to the Penang bridge. :)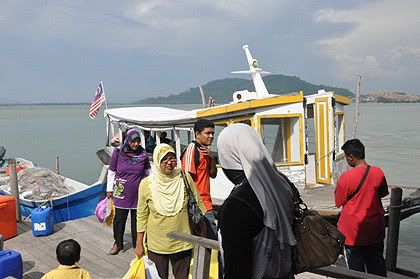 To get onto the island, we hopped on to a boat like this and took a 10-minute boat ride from the jetty. The fare was only RM6 for both way. The Malay ladies in the picture were probably residents on the island, just finished their
Hari Raya
shopping I guess. :)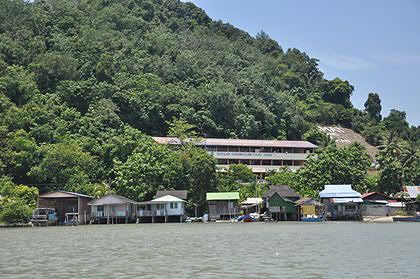 As we were approaching the island, I noticed that there were a primary school.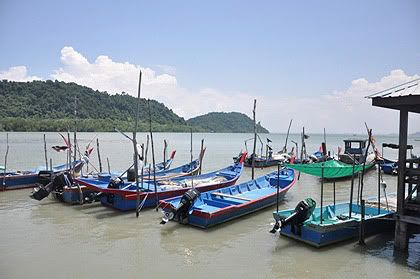 Upon reaching the jetty, there was a stretch of nicely arranged fishing
sampan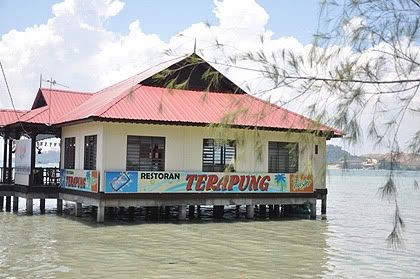 It was about one o'clock in the afternoon and we were hungry. This was the only restaurant on this island and I believe it was built solely for tourist like us.
It was a floating restaurant and it offered a very soothing and tranquil view with sea breeze. Totally awesome.
As it was
Bulan Ramadhan
and the villagers were fasting, we asked if they were operating before we placed our order. Fortunately they were open for business else we would tour the island, starved. haha
There were only two types of fresh seafood the restaurant could offer, which was mantis shrimp and crab. When I said fresh, I meant they were just caught, and still alive. :D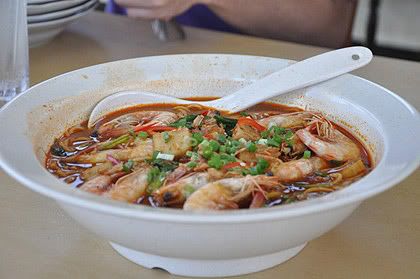 We had a bowl of
Mee Kuah
which was a bowl of noodle with red hot gravy and a LOT of shrimps.
These poor things were steamed only as it was so freaking fresh. They were good enough to eat them on their own!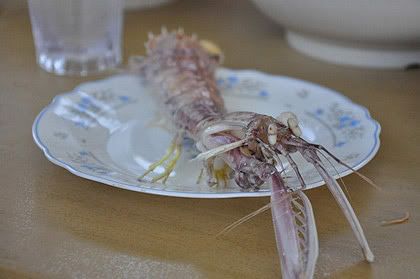 The face of mantis shrimp!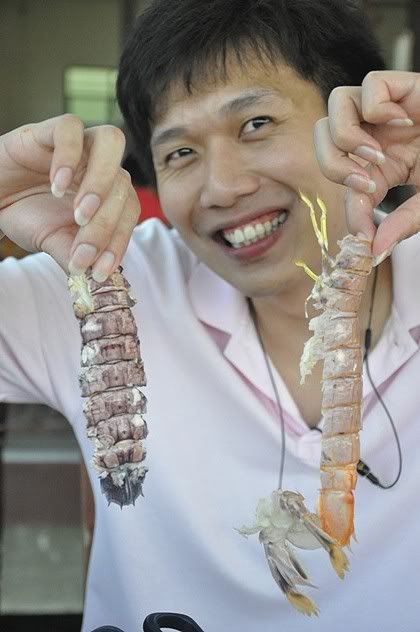 I was sure that he passed his biology dissection test with flying colours! lol the flesh on the left and the shell on the right! XD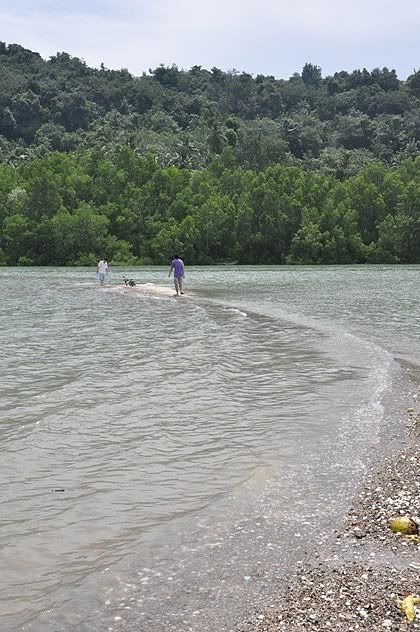 After the scrumptious meal we walked around the island to help with the digestion.
A group photo minus the one who took this, with my camera :P
Childhood game. :)
We then walked around the village.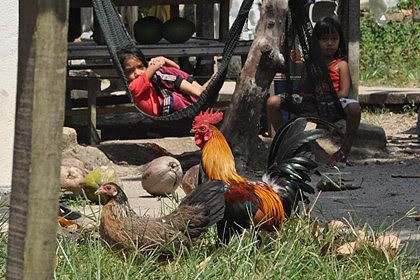 Rooster and hen and two girls :)
Some nice white flowers on the island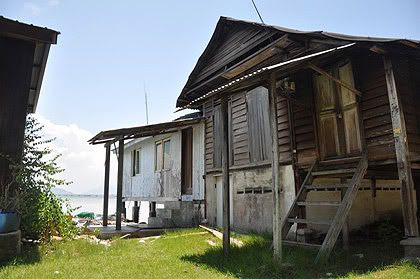 A typical Malay village styled house.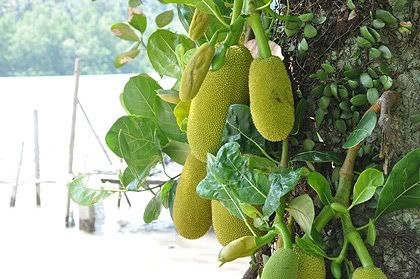 Anyone can name this fruit?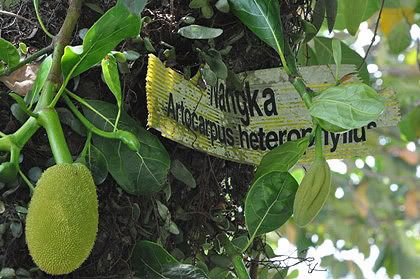 Okay. I will stick to
nangka.
lol!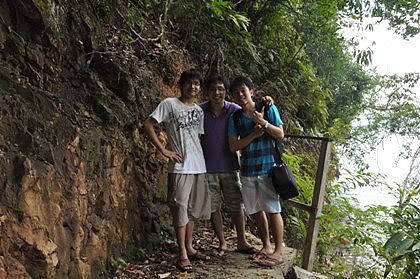 We followed the trail along the seaside and it led us to this dead end. Anyway it offered a good view of the ocean. I saw the construction of Penang Second Bridge.
We walked back to the jetty and got home. I wanted to do a little bit of swimming but everybody else wasn't prepared so I gave up.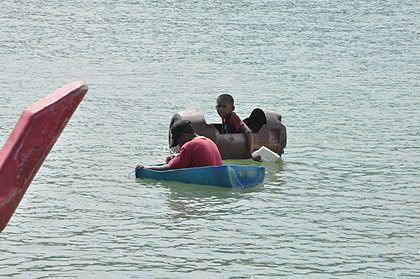 Anyway, I wanna do this the next time I go there! ;D