I am taking this opportunity to thank all everybody who made it to my convocation despite the smoldering sun.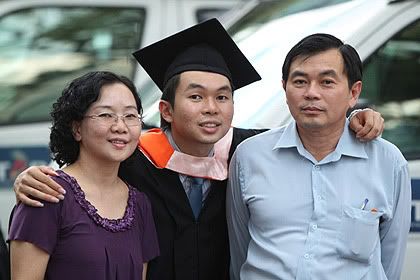 First and foremost, my parents who dressed up preppy clothes to attend my convocation. Without them I wouldn't be standing here. I love you guys!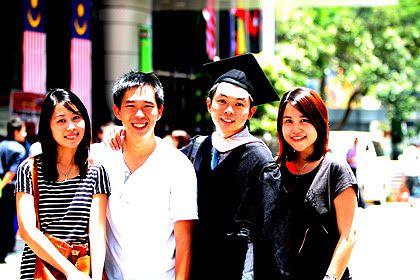 Next on the list, the ultimate super awesome professional photographer (the one in white shirt, you would know him if you are in Kampar UTAR, he is one of the higher ranking people in photography society lol) who perspired and followed me through the crowd to capture all the great photos! He too tried to attend to all my weird photography request. Thank you! Definitely appreciate your perspire and our 11 year friendship! :)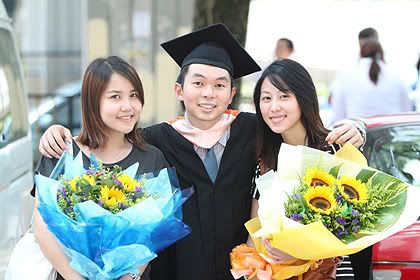 How could I leave you guys out? My all time favourite childhood playmates who are always there for me whenever I need them! You guys are my awesomest friends!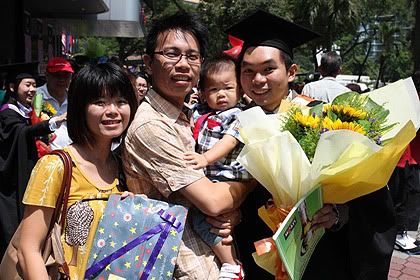 My convocation youngest and cutest attendee! Thanks to his daddy and mummy who waited for me for more than 1 hour outside the hot glazing sun! Thanks for the present!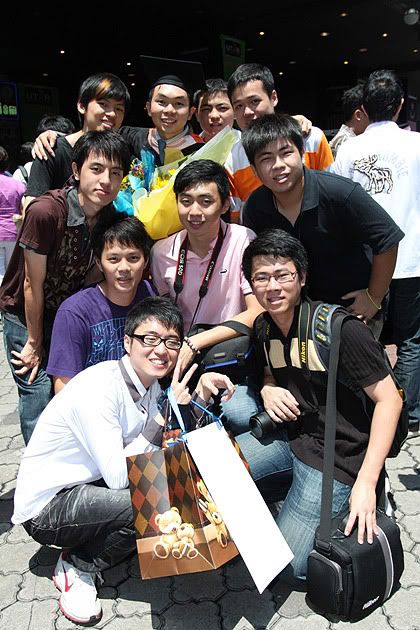 Of course not forgetting my super juniors! Thanks for the flower and small little banner! I totally appreciate y'all being so supportive! You guys have to rock on in school alright!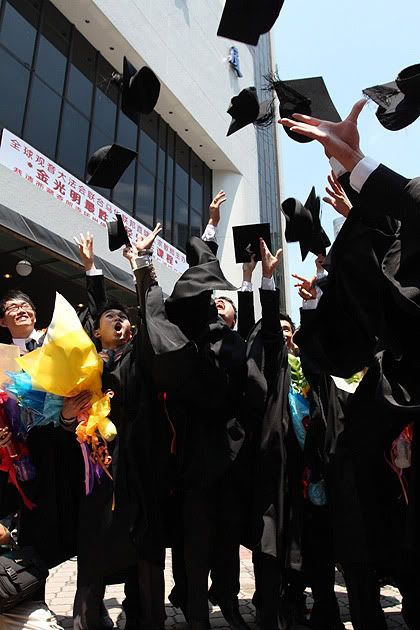 To everybody who did the hat toss together with me, I have to say that I am glad to have you guys as my coursemates throughout the last four/five years. I might not be of close acquaintance with everybody but I wish everybody all the best in their future endeavours! (lol familiar tagline) Hey I am sincere alright! Add me in facebook if you haven't! :P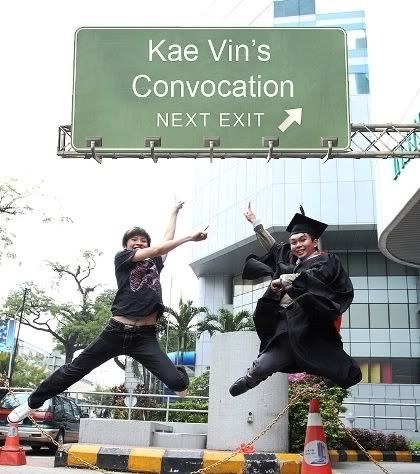 For those who didn't make it to my convocation, I guess you have to wait maybe a few more years! XD
It's high time to kiss the comfy campus life goodbye! :D