I flew 30 hour and I am now home in Penang.
Like I said in the previous post, I've got to write about my trip to Fort Worth and Dallas.
Apart from being known as a Lone Star State, Texas is also known as the Friendship state. Don't ask me why, I don't know either. lol
Anyway I was lucky to have a friend whom I knew for 8 years and he is currently residing in Texas. Yes, the same guy who got
married
2 months ago.
So the couple drove down to Austin to celebrate my birthday with me and invited me to Fort Worth to spend a weekend with them and his family.
I gladly accepted and I drove 3 hours up north. (Without the help of GPS navigation! XD)
We then went out for a trip to Dallas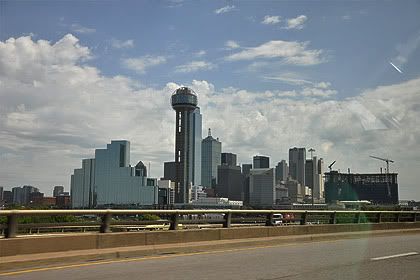 The skyline of Dallas
We paid a visit to the Dallas Arboretum and Botanical Garden.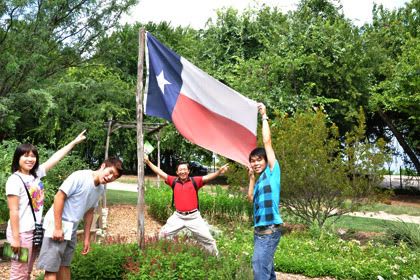 A Texas flag in the park.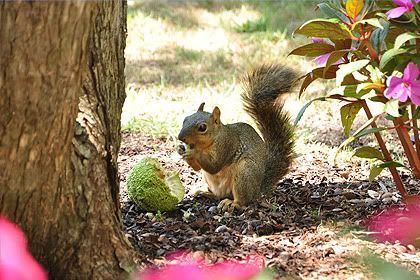 We met a squirrel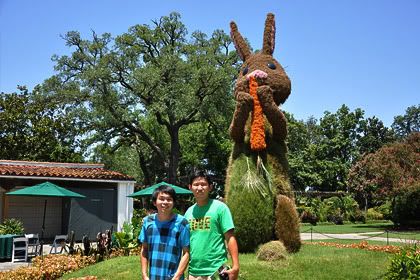 and also a gigantic rabbit.
We then drove down to downtown Dallas.
It was a Saturday and the city was clear of traffic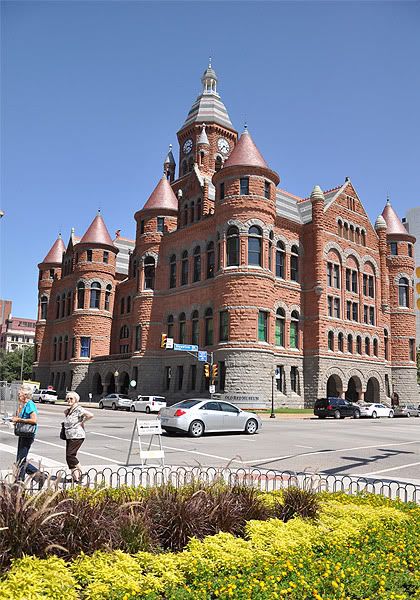 Courthouse at Dallas
Dallas was made famous when President JFK was assassinated on a parade in year 1963. He was on a Presidential motorcade.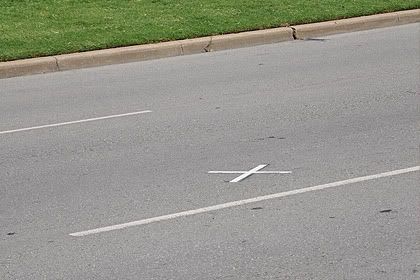 This was the approximation of his final head shot.
We then proceeded to Fort Worth Stockyard.
A little bit of history lesson here. Fort Worth used to be a place where cowboys and ranchers gathered and brought their livestocks to be sold and the buyers would bid for the
animals. The people did their trading of livestocks by exchanging goods in the market. This was how the term 'stock exchange' and 'stock market' were coined.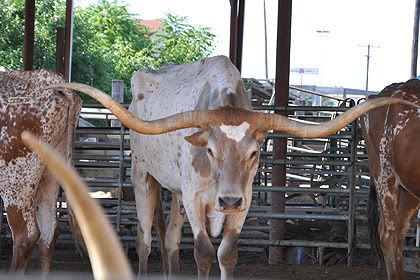 Longhorn! There was a rodeo stadium there! Due to time constraint I didn't go in for the sport. Just one thing, I wonder how does it feel like to be pierced by one of those?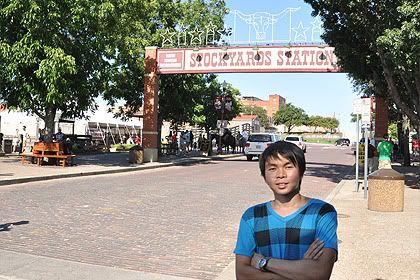 When the railroad was built, Fort Worth became a major shipping point for livestock and thus the Stockyards Station.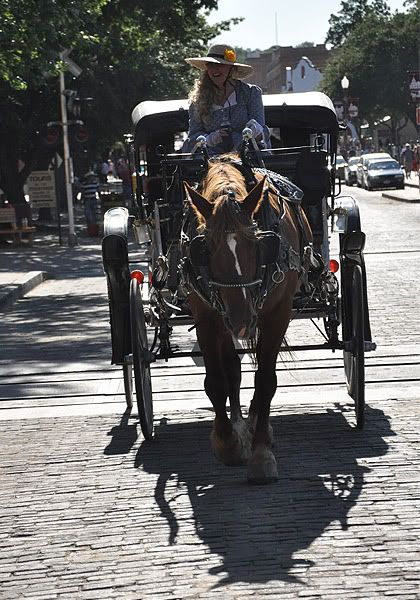 Cowgirls/cowboys were all around on the street. Just one thing I couldn't understand - How did she stand the 40 Celsius degree of summer heat wearing like this? =.=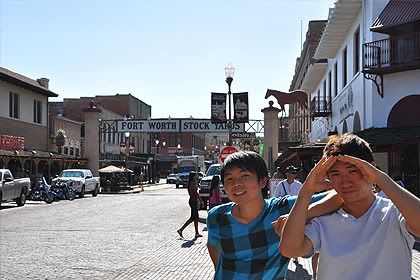 It would have been more fun if it wasn't the heat.
Before I left for Austin, they made me a huge Texas feast with all the barbecues!!
It is a norm to own a outdoor barbecue stove like this in Texas, just like how we have a rice cooker in Malaysia.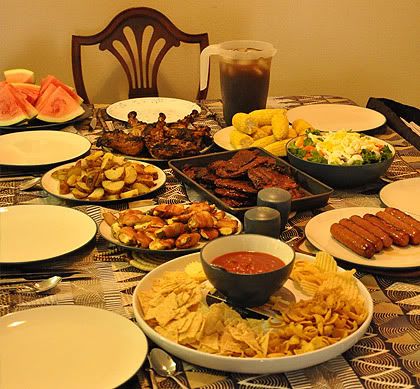 Yum! One thing that I am gonna miss about Texas would be the barbecue.
The jalapeño popper was my favourite!! It was actually jalapeño peppers that have been hollowed out, stuffed with a mixture of cream cheese and spices and wrapped with bacon and barbecued!
Gonna try to do that in my next barbecue. (just wondering if I could get jalapeño pepper in Malaysia, or I'll replace it with red chili! lol) The jalapeño popper was the one beside the second empty plate on the left.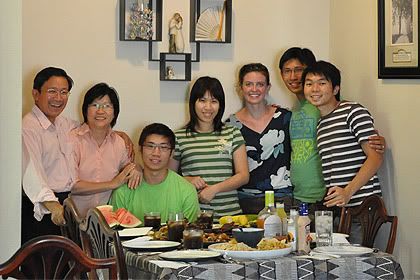 Last but not least, a picture with the family
Thanks for the weekend! :)
ps-> okay I promise the next post would be something Malaysia!