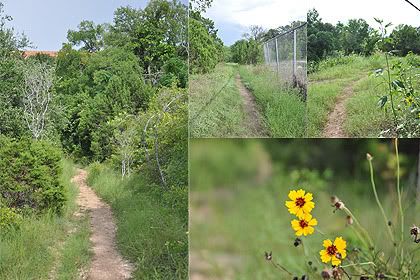 This is the path that I walk to work everyday.
Another five more days to walk on this forest-ish trail again.
I will be taking my flight back to Malaysia on 7 of August. I wish I could stay longer in Austin.
Anyway, life goes on so I got myself some stupid photo around the place that I stay for the past two months.
Lo and behold, the art of extreme stupidity at its best. :P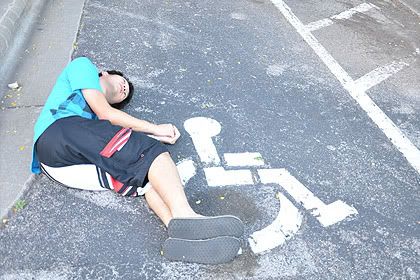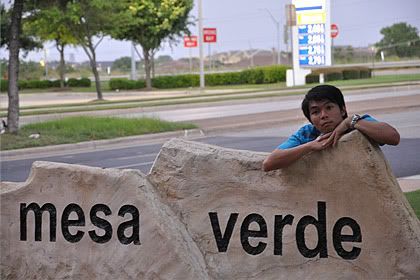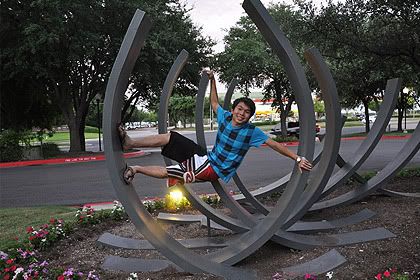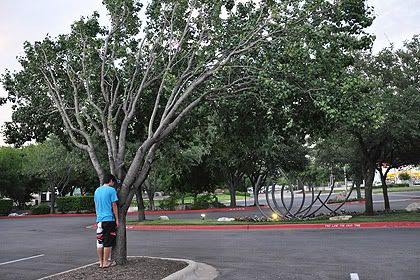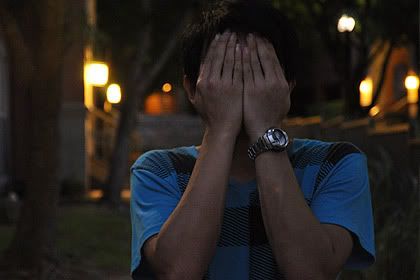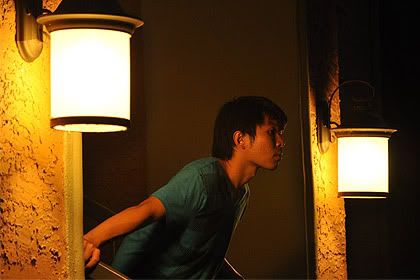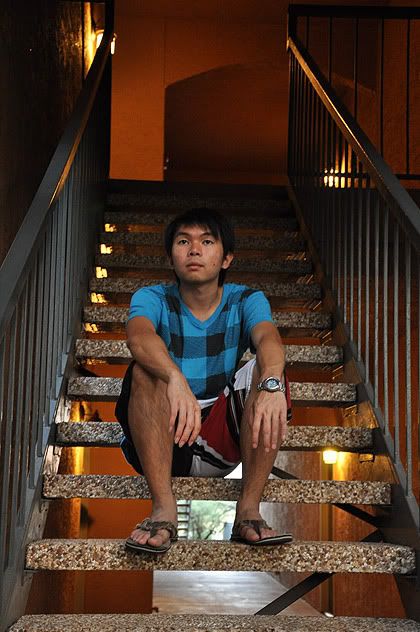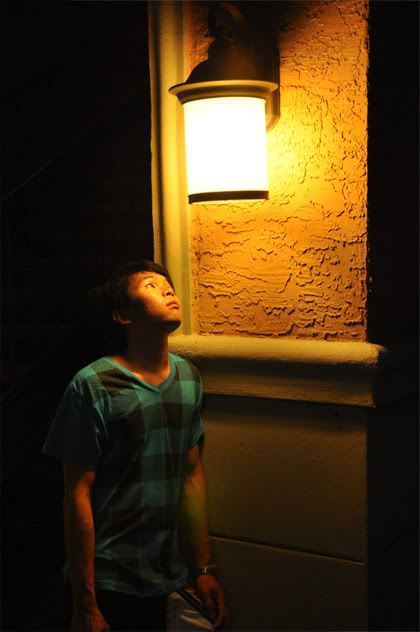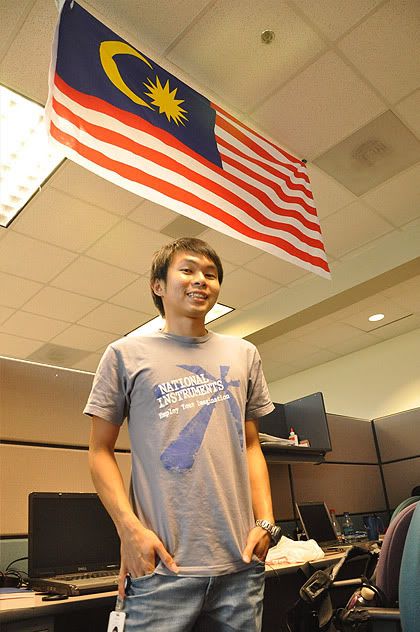 and here's a photo of me in my cube. See the Malaysian flag? Yeah I hung it up! See I am so patriotic :D
Honestly, I really enjoyed the two months in Austin. Made some pretty cool friends, did some pretty cool stuffs. This is a video made by one of the marketing intern. It was funny. See it and you'll know how hard I worked. XD
and not forget to mention that I will be working with National Instruments Penang when I go back.
So, see you guys in Penang! :)
p/s-> will be driving up to Fort Worth/Dallas later. Stay tuned :)