What comes across your mind when you think about New York City?
Statue of Liberty? World Trade Center? 911? Empire State Building? Broadway?
It is a city full of characters, lights, skyscrapers and arts.
I spent four days in New York and I kinda fell in love with it.
In the island of Manhattan, every street is a photographic material. It is a place that has the capacity to accommodate the blending of all kind of people and culture yet does not lose its own. It is a city full of peculiar futuristic art and the historical richness of the past.
The trip to New York is definitely not just another travelogue.
Frankly, I am never a city person. I always love nature more than metropolis. However, visiting New York, gave me the feeling of eating a piece of multilayer cheesecake. It brings you into a state of mind. :)
I guess that's all for the up in the air introduction. Now it's the time for some down to earth blogging. To make sure that every penny spent was worthwhile, we bought the New York pass that would allow us to skip the queue and enter the attraction without buying tickets. We also bought an unlimited subway card so that we had no need to pay for every single subway trip.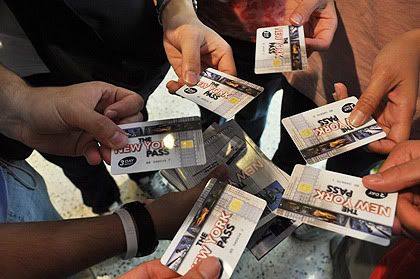 We collected these at Planet Hollywood located at Time Square.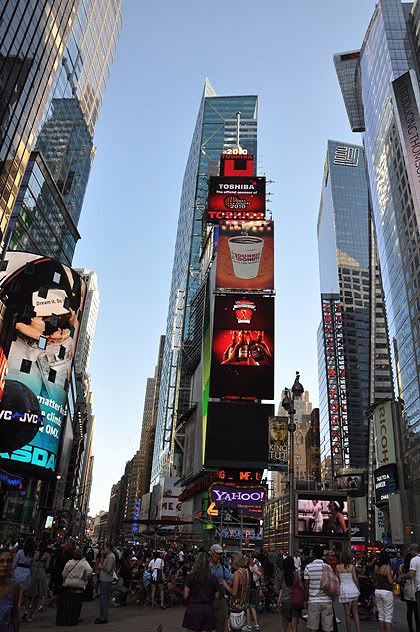 Time Square :)
Six of us made up of this trip to NYC. 5 Malaysians and 1 Salvadoran and yes, the one missing was Yours Truly, who was holding the camera. =_=
The first attraction that we went to was...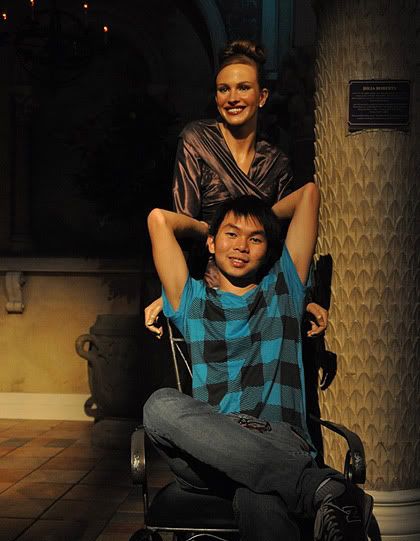 Julia Roberts' home!
I mean, Madamn Tussaud's Wax Museum.
As I have already blogged about the same
Wax Museum that I visited in Hong Kong
, I will just give it a skip.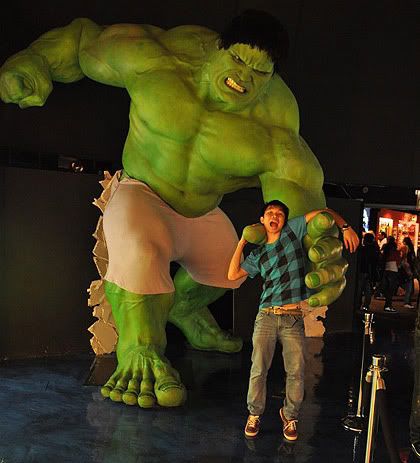 Anyway this is the biggest Wax statue ever. It was made in London and they had to put it down from the rooftop.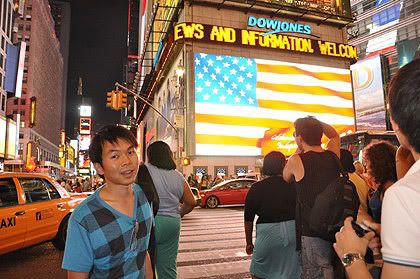 As the museum was located in Time Square, we walked out and there were lights everywhere!
Then, we went all the way to Empire State Building, to catch a glimpse of the night of New York City.
Although it was already 1230am in the night, the lights were still dazzling.
Be prepared to be mesmerized.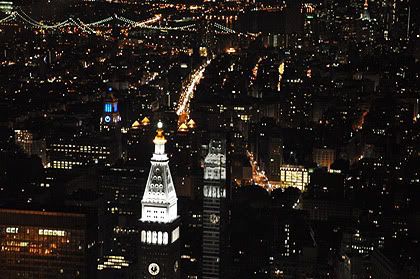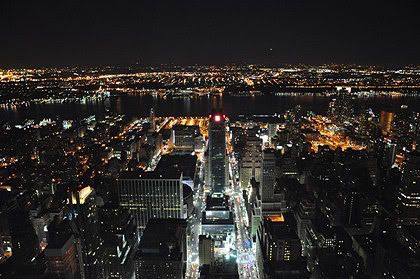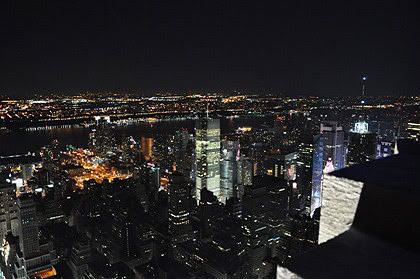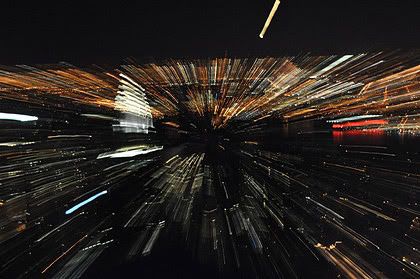 Breathe-taking night view of NYC. I was trying on a effect. Not bad huh? :)
We called it for a day and went back to the motel for rest.
The next day, we went out to see the city, showered in the morning sunlight, on top of Rockefella Building.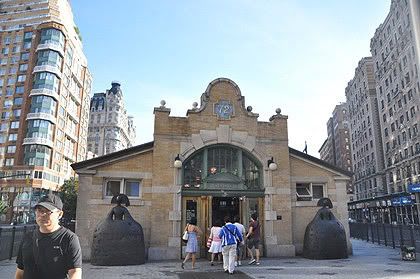 The subway station near where we stayed. 72nd Street.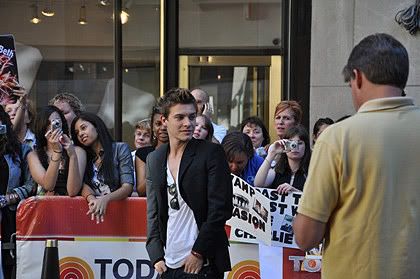 As it was July 4th, there were some outdoor live going on near Rockefella Center. We met somebody, which I believed from the movie Twilight. Can somebody name him for me, please?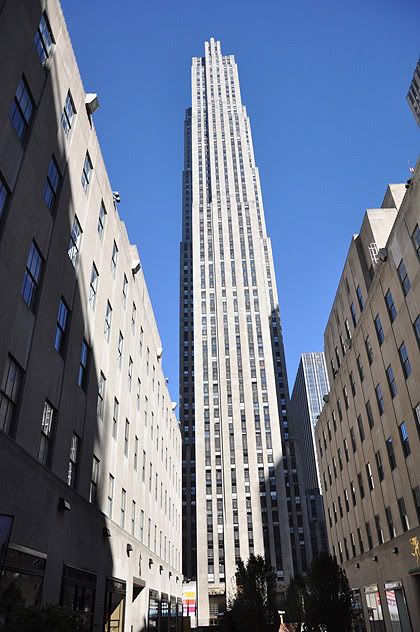 Rockefella Center.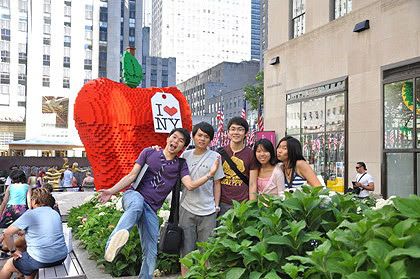 We *heart* New York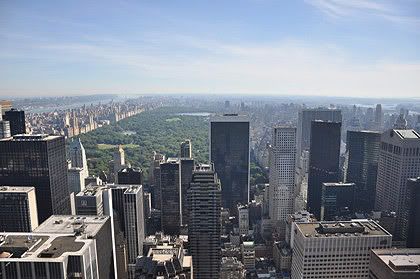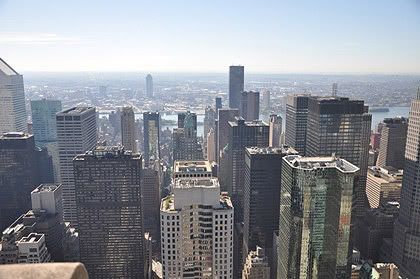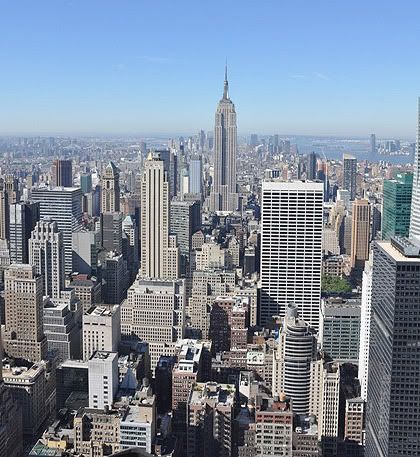 Click to enlarge the panaroma
These were what we saw on top of the building. Simply picturesque. :)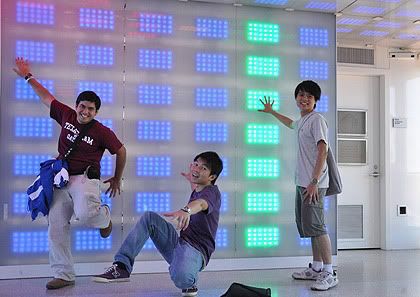 There was a dancing room on top of the Rockefella Center where the lights will follow your dance movement. So
we
I danced. :P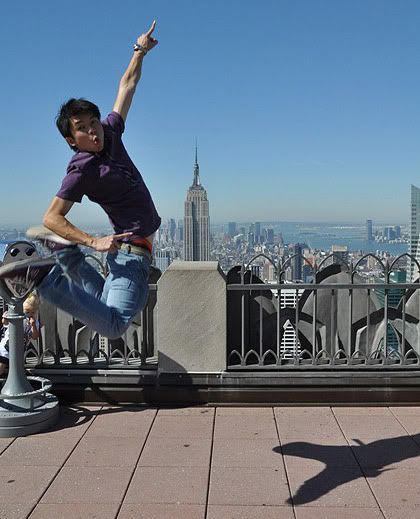 This post ends here. :)
Please anticipate for the next post.
Museum of Modern Art | July 4th Firework | Clipper City Sail around Statue of Liberty |
Broadway Play
| Central Park | Museum of American Natural History |