Everyday I learn some new things about the States, be it trivial or profound, good or bad. In fact, there are a lot of good things that we can learn from them and one of them being the way how Americans know how to relax and enjoy a good time. Just keep on reading.
As I've already mentioned before, Austin is practically a town full of music and the people here are proud of it. There are always countless of events related to music.
I got an invitation to go to this annual event known as Blues on the Green, in Zilker Park. It was held on a really really big football field that could easily house thousands of people.
To avoid traffic and to get a good spot, we arrived 1 hour before the event started.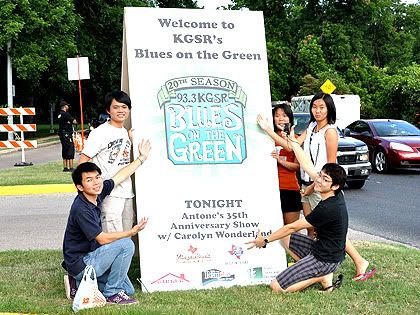 A Texan drove by and yelled at us, "Hey I want a picture too! I am a tourist!" =_='
By the way, you will notice that there will be a lot of my pictures in this post. Apparently there are people complaining to me that out all of the photo I posted, only less than 5% were mine. So I have no choice but to put up more to satisfy the peeping-tom inside them. :P
Never thought that people love to see me that much. XD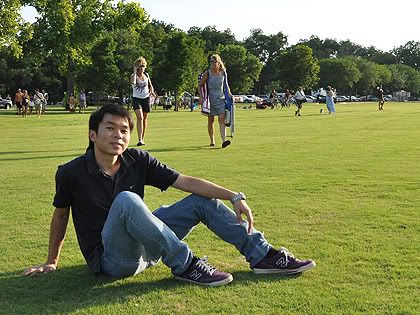 Here you go, it was me sitting on the soft, fluffy and green grass of Zilker Park.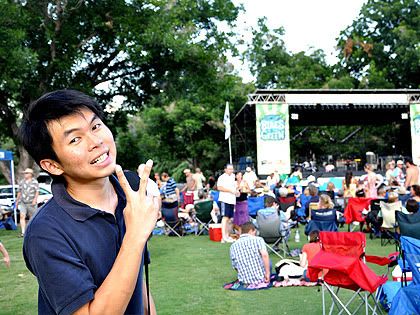 Lo and behold, it was me and the stage!
Not long after, we found a good spot and sat down and the singers started to sing on the stage.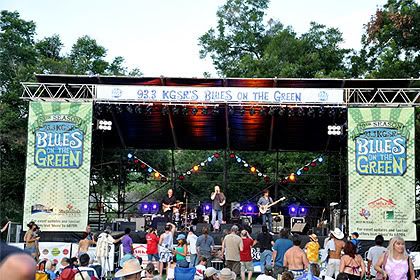 Honestly, the songs they sang were more country than blues. They were good anyway. So whatever.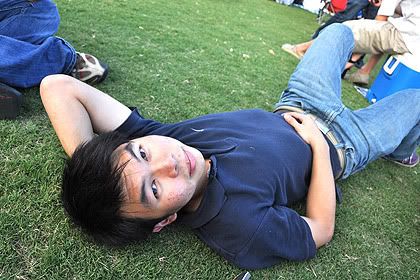 It was me again! Lying on the grass, enjoying the music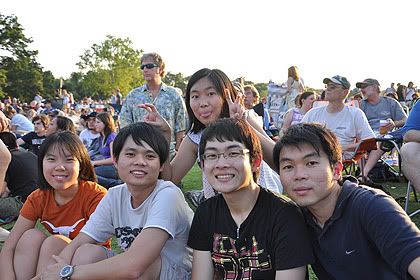 The interns minus one.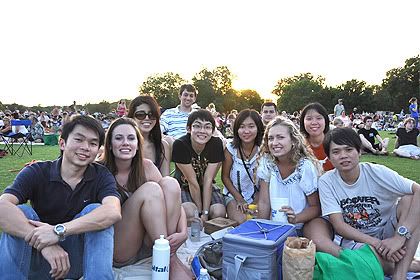 Then we met up with other co-workers and we finally got a blanket to sit on!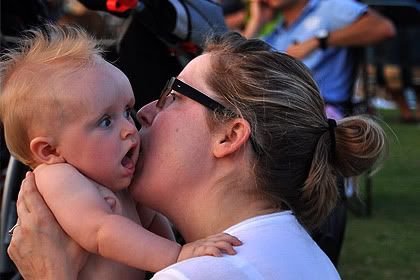 Then we saw Mr. Freak-out Baby! XD
Basically, you should have observed that there were a whole bunch of people attending this outdoor concert from all the photos I posted above. (No? You just saw me? XD)
I am trying to make a point that people here in US (at least in Austin) know how to take a break and enjoy having a good time. Music, home-made food, friends and families under a dawning skies and the best thing, it was free! It was a Wednesday and it was full of people who came after work.
Perhaps things like these only happen, when the society reaches a certain level of stability and maturity and is being managed properly?
This is a question for all of you, especially Malaysian to think.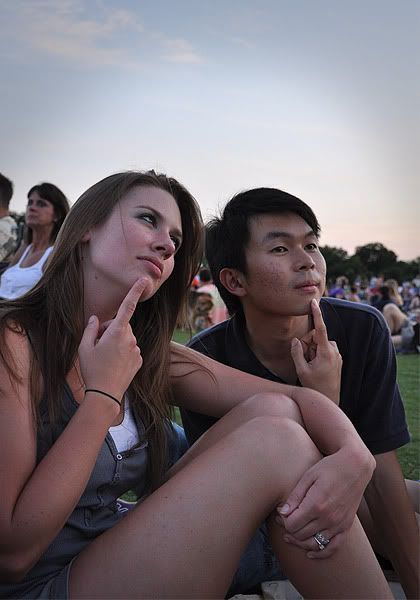 See, we were thinking so hard for it! XD
I am 30 hours away to the trip to the Big Apple. :D So come back for more!