Sometimes I sat down and I thought to myself,
'I am actually in the United States'
and I felt so surreal.
Sometimes, things are happening too quick for me to even respond to them.
I still remember the first day I got to my high school. From a small town to a bigger town. I was awed by my classmates of how differently they did things. I think that was the first time I got some sort feeling that I would classify as culture shock (lol!). Gradually I fit in and I spent 5 years of my life there, leaving fragments of wonderful memories and not forget to mention I made a couple of life-long friends.
I could still recall clearly how I got a really serious fever the first week I moved to Kuala Lumpur to attend the college orientation after I got out from high school. Again, I adapted myself and the five years in university were definitely 5 years that I wouldn't wanna forget.
Right now, I am standing at the very point of a new beginning and I am feeling exactly the same as the beginning of my high school or college.
I am adapting to changes and at the same time, I cling on to something that doesn't change. By clinging on to those constants, it actually helps me to move forward.
and one of the constant that I cling on, is the insistence to keep this blog updated, alive and kicking. :)
---
Well that's all for the touchy-feely sentiments. It's time for some real stuff. ;)
So this will be a snap shot of my second week in the States.
---
Monday was the Memorial Day that I missed this bus. Screw it.
---
Tuesday, I had a splendid dinner with the pastor from the church at a Texas Steakhouse with the name of Salt Grass.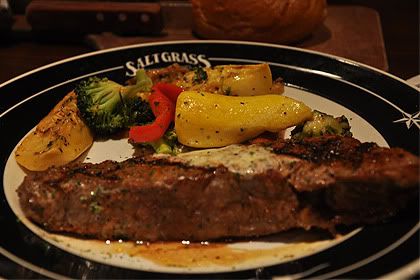 I had the New York Strip medium rare and trust me. It was a really good one. The chunk of beef was about the length of my forearm. I finished it because it was really tasty! Tender and chewy with the half-cooked layer in the middle. hmmm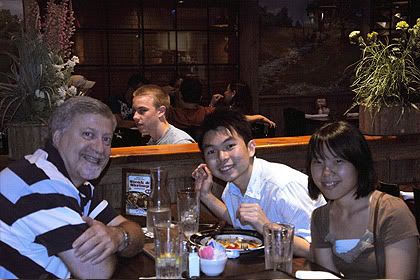 A photo with the pastor.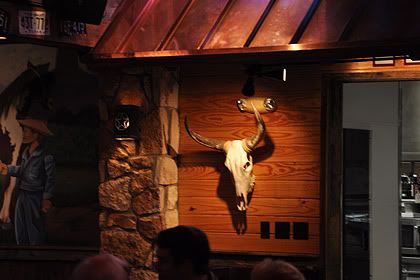 The Texas icon - Long horn!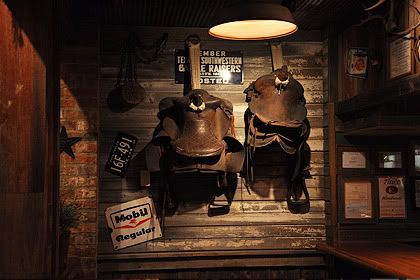 Some cowboy saddles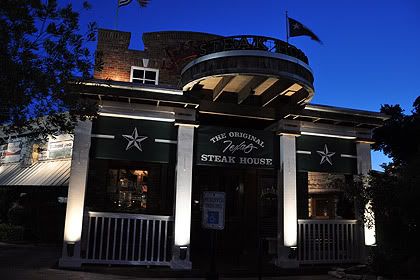 The Original Texas Steakhouse
The dinner lasted about 2 hours and the pastor was very intrigued with Malaysia. So I had been telling things about Malaysia from the weather to the food to the politics to the culture, to the lifestyle and to the language.
Malaysia tourism board should pay me for that! :P
---
Wednesday, farewell dinner at Rudy's barbecue store with the some engineers from Shang Hai as they would be going back to Shang Hai.
Rudy's was in fact very famous for its barbecue and sense of humour.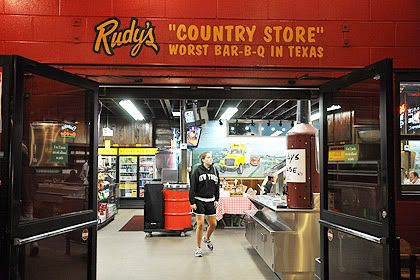 Why would a restaurant ever wanna put that? lol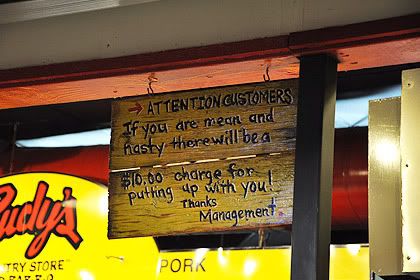 Attention to mean and nasty customers.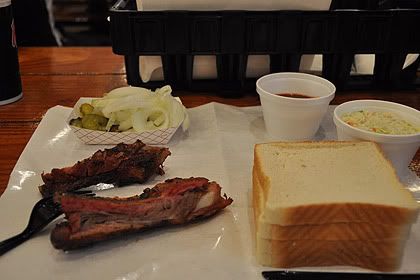 As I had problem digesting the steak from the day before, I only order 0.3 pound of pork ribs and it was really good. They seriously barbecued the meat using oak wood!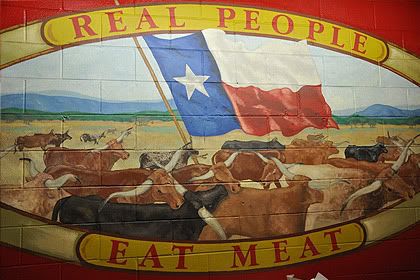 I guess they left out the word 'fat'.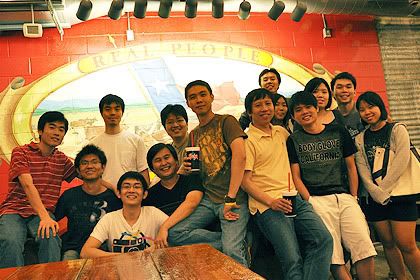 Malaysian Engineers and Shang Hai Engineers. Can you tell which four are from Shang Hai? :D
---
Thursday, a product bring-up party in the company.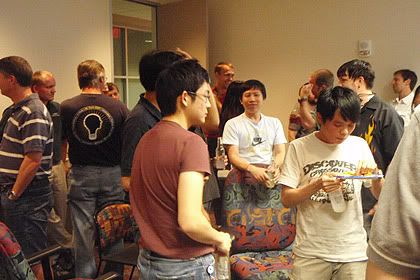 The conference room was turned into a party room!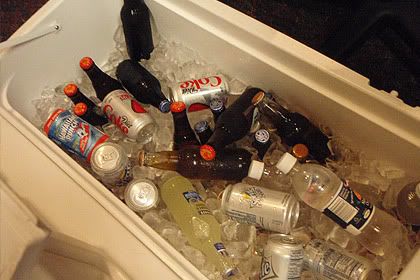 and free beers were provided! :D You could take some and keep it in the cubicle if you want. haha
---
Friday, colleague's son's birthday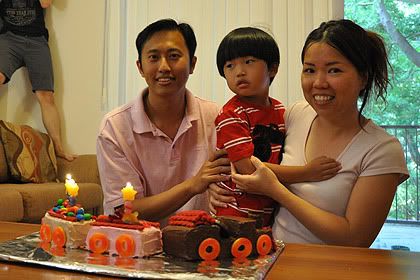 The boy was so hesitant to blow off the candle. XD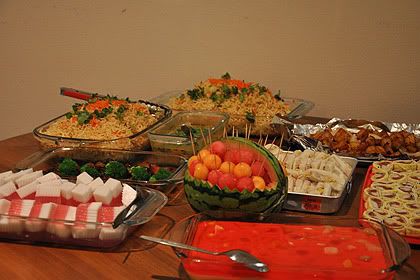 Malaysian styled home party. XD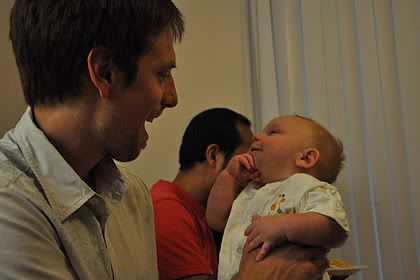 Like father like son.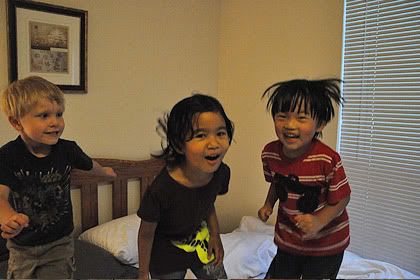 from left, an American kid, a Malay girl and a Malaysian Chinese boy and they were equally excited jumping on the bed. lol
---
Saturday, splashing at Barton Spring Pool!
It might seem like it was a man-made pool in fact it was a natural spring. The temperature was 20 celsius degree even though the summer weather was 35 celcius degree!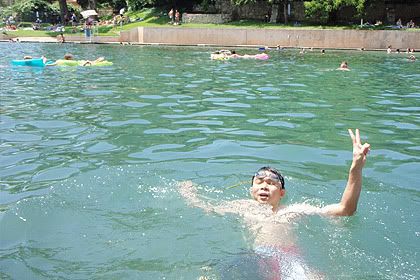 the side of the pool was around 10 feet. Make sure you can swim before you jump inside!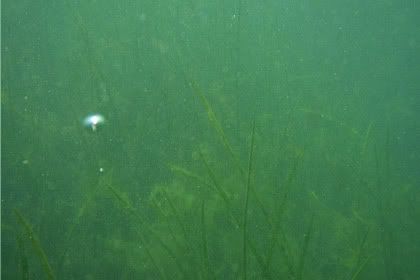 As it was a natural pool, it was full of algae in the water. It got very scary when out of sudden my feet was strangled by something.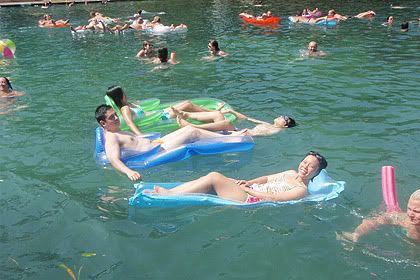 Sunbathing was never an Asian thing especially Malaysian girl I guess. They always wanna be as fair as snow white. lol
---
I will end my post with something that I cooked for myself.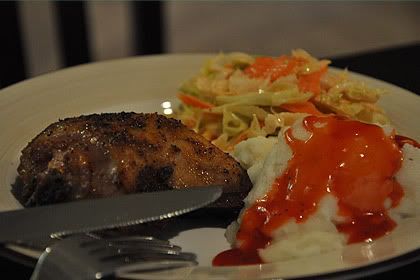 Roasted chicken with mashed potatoes and salad.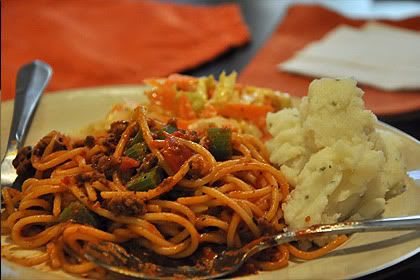 Beef Bolognese spaghetti with mashed potatoes and salad.
yum...