I got an invitation from some other interns to attend a mini concert and I thought it would be fun as Austin is famed for its live music in town.
It was a mini concert in a BBQ restaurant known as Stubb's BBQ in down town. Landon Pigg was the singer.
If you have no idea who Landon Pigg is, google him up. He is the singer who sings the theme song for Shrek 4.
We got there at 7 to get our dinner.
The view of downtown.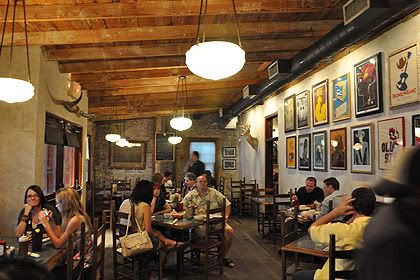 Interior design of Stubb's.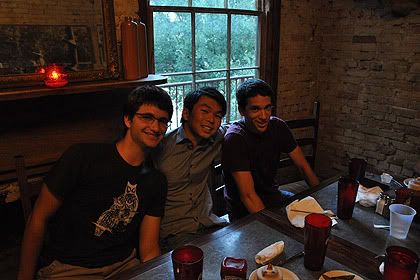 Photo with the other two interns
The interesting part kicked in when we flipped the menu open. The dinner special for the day was Goat Tacos. What was surprising was that a few of the Americans had never had goat/mutton before. haha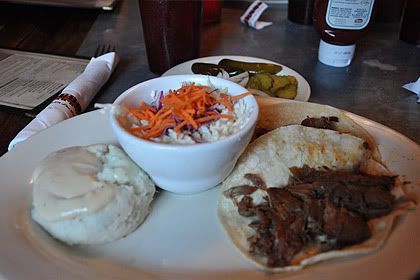 This was my Goat Tacos with Mashed Potatoes and Coleslaw.
The concert wouldn't start until 9. We finished the dinner at 8 so we decided to go out to get something to drink.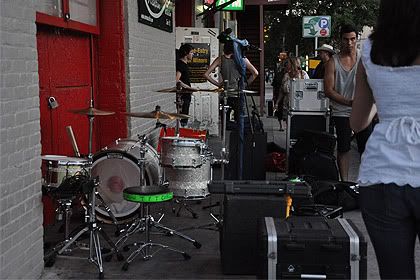 Famed as the Live Music Capital of the World, it was not a strange sight to see musical instruments everywhere, even by the road side.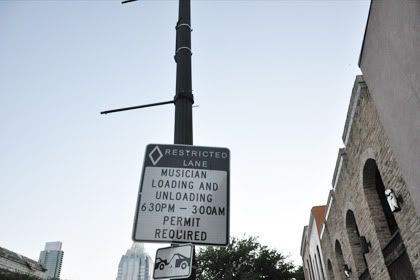 They even had signboard for musicans! That was just so cool :)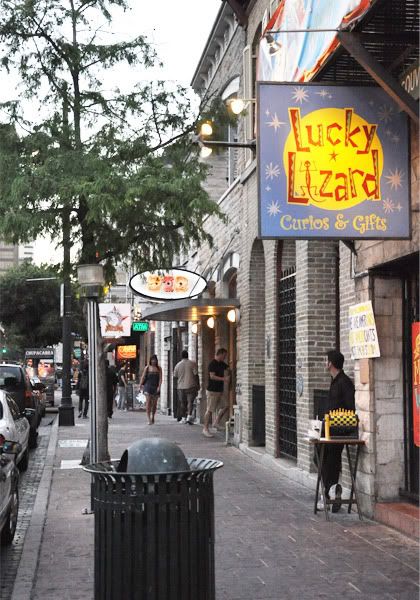 This was the famous Sixth Street. Probably it was still too early so I didn't actually see a lot of people.
We got into one of the bar and got something to drink. It was a 1 dollar treaties meaning 1 dollar for every cup of drink and shot.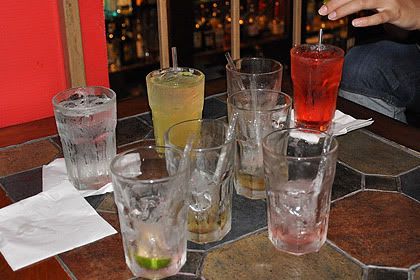 Alcohol is just dirt cheap in US. =.=
We got back to Stubb's at around 10pm as Landon Pigg would start singing at 11pm. Anyway there were some other singers singing before that.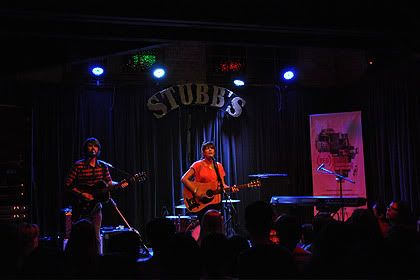 She could sing pretty good.
While waiting for Landon Pigg, we kinda hung around at the restaurant compound.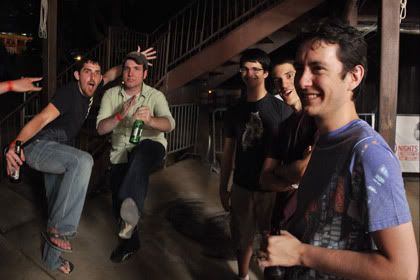 The interns.
Something ridiculous happened right after I took this photo. A mean lady walked to me and asked for my photo pass.
Apparently, she said that to bring in a big camera (which was referring to DSLR), I would need a photo pass and she asked me, in a very gruesome manner, to leave my camera outside.
Facing such a rude and mean b@$ch I had got no choice but to leave the camera in the car. I was irritated but I got no choice. Plus it felt so insecure to have my baby in the car. :(
Anyway I brought my Olympus Compact in as well.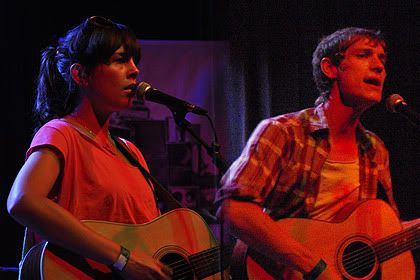 and I am sure you can obviously spot the difference of photos taken by a compact and a dslr. Quick quiz: Which photo was taken by DSLR? :P
I would end this post with a nice song from Landon Pigg. :)
Signing off :)