People have been asking me to blog about my life in US and here am I, to kick start the very first post! woohoo *lion dance dong dong qiang*
For those who didn't know, I am having a 10-week internship in National Instruments in Austin, Texas, USA.
My flight from Penang -> Singapore -> Hong Kong -> Chicago -> Austin was delayed and the journey was prolonged from 30 hours to 51 hours. I think thats why I felt like sleeping at 9pm and waking up at 6am everyday. Today is my first time staying up so late and it is 1030pm now by the way. :P
Up till now there hasn't been any really huge stuffs happening so I'll be blogging bits about life here since I have touched down on this land.
The first thing that is worth some pictures here is the apartment that I am staying. Ask me why? See it for yourself. :P
I am occupying the room alone, with a private bathroom and private wardrobe room. Tell me how can it be cooler? XD
On Saturday night, we cooked spaghetti for our dinner. Typical huh? XD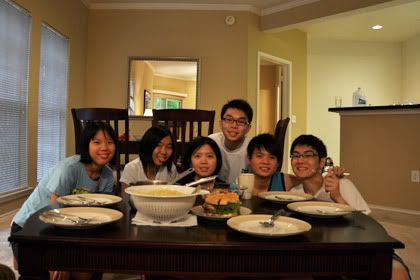 The six interns from Malaysia.
On Sunday morning, another intern and I walked about 30 minutes to get to a baptist church for morning worship.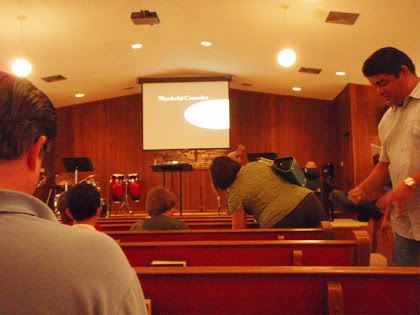 It was a small, warm and friendly community church. A few of them talked to us and surprisingly, most of them know where Malaysia is!
The very next day was my first working day. I had my lovely breakfast before getting off to work.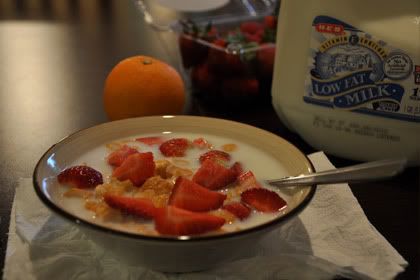 It was relatively cheap to buy milk, cereal and strawberries here! A bottle of milk of 4 liter cost about 3 bucks whereas a huge box of huge strawberries cost 1.2 bucks and a huge packet of cornflakes cost 1.5 bucks. Even after conversion, they were so much cheaper than prices in Malaysia. Oh not forget to mention that 8 oranges only cost 1 buck! :)
Being an alien here, I did not have the luxury to own a car (but they are trying to get one for the interns, apparently Malaysia driver license can be used here!), so we walked to the company from our apartment, through a little forest full of flowers and trees. They said there were even foxes and deers if we were lucky enough to spot them!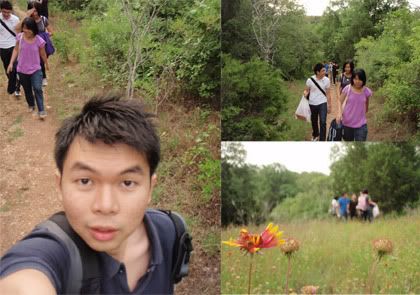 See I am not bluffing! XD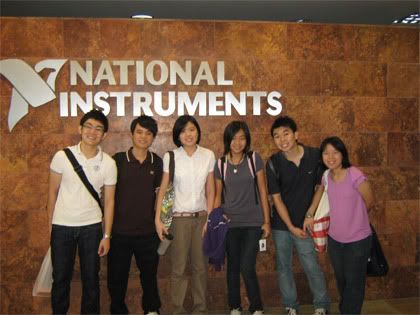 Of course we would not let go of the opportunity to camwhore even when we were in the lobby of the office. :P
On the lobby itself, there was a gallery showcasing some of the NI (read: National Instruments) products. This was one of the base products.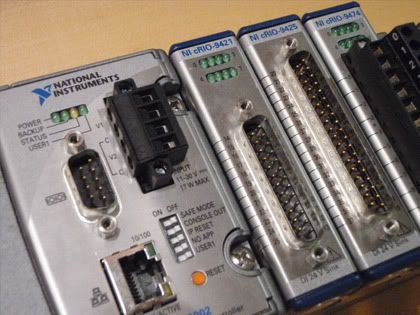 Looks pretty
canggih
right? XD
We were then summoned by the HR officer to line up and had our photo taken to get the badge. We got the badge instantly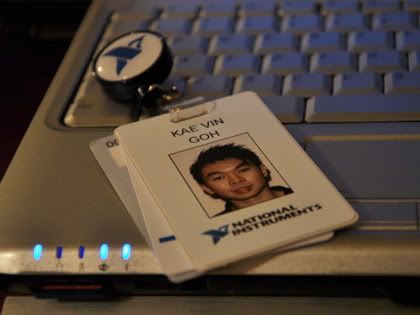 Nice and dandy! :P
All the interns then proceeded to the New Employee Orientation which was very much similar to a college orientation.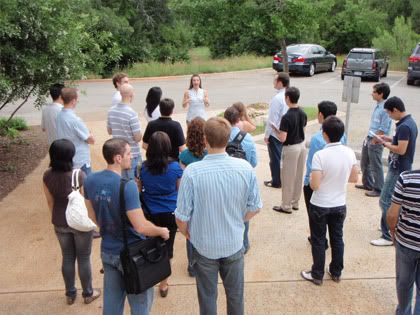 We were even taken to a tour around the campus!
After that the Malaysia interns were taken to do the drug test. This was to avoid hiring some drug abusers.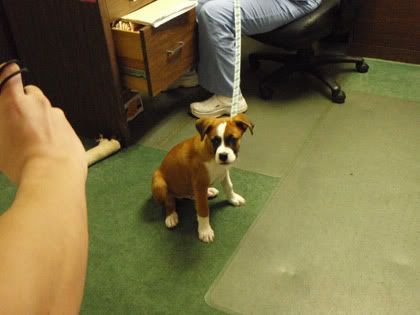 We would pee in a cup and the little puppy would sniff and tell the nurse if we passed the drug test! XD
Then I got back to the office and was brought to my cubicle.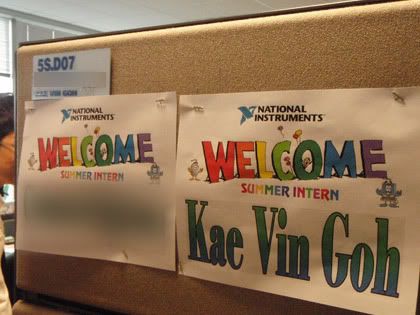 and I saw my name, huge and colourful, on the wall of my cubicle. ;)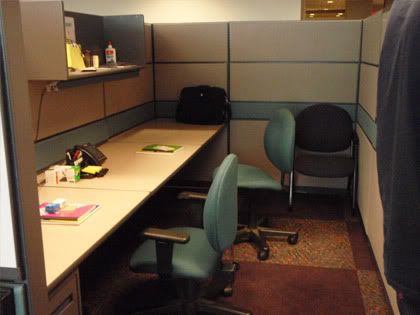 I would be sharing my working space with another intern as we would be working on the same project!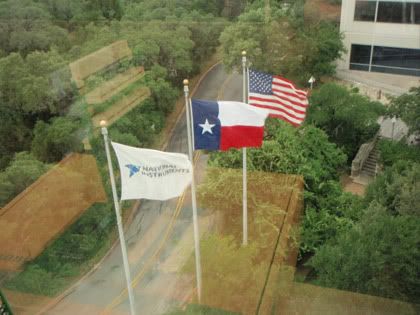 Looking down from my office I could see the flags flying high~
I guess there are only so much to blog so far. I would be blogging more once I've got the chance to explore the city of Austin.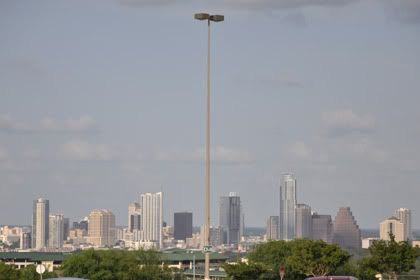 Stay tuned for more :) (I really felt like photoshopping away the lamp post. lol)