It finally ended.
6 years of primary school, 5 years of high school, 5 years of university.
Today marks the end of me calling myself a student again, for the time being. (I hope to further my study after a few years of work). No more exams, assignments, reports, projects and naggy lecturers! :P
and this will be the last post to be labelled as Uni Life. How sad.
Anyway, on a brighter tune, I shall now officially announce that I will be flying to the United States next week, for a 10 week internship period in a company based in Texas. The company has expanded its business to Penang. So this internship period will serve as an evaluation period to see if I will be qualified to work as a permanent in Penang.
Then I will officially be an electronic engineer. Woohoo! (and they say it will be the beginning of another endless journey....)
I should also not forget to introduce you guys my new toy: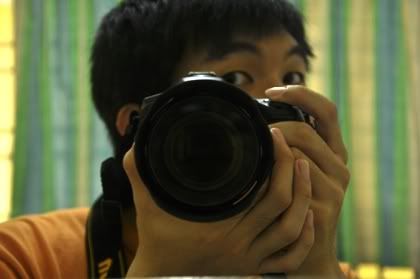 People, meet Kae Vin's Nikon D90! ;)
Still in the process of learning how to use it. Hopefully can snap some real nice photo in the trip to Pulau Ketam tomoro.
This blog is finally revived!
So stay tuned! :D