I really hope that FYP is an abbreviation of 'For Your Pleasure'. Anyway, this torturous Final Year Project has now come to the brink of its end and here I am, panting.
Just to post up some photos to give you some idea what I have been doing.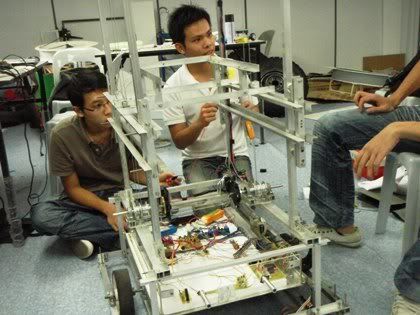 It's a robot running on wheels!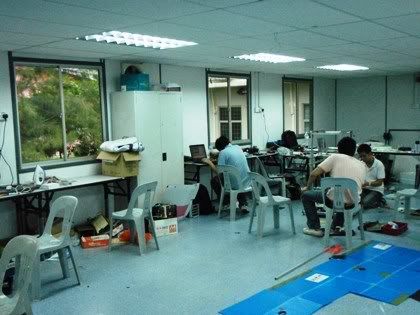 We spent days and nights, testing and debugging here.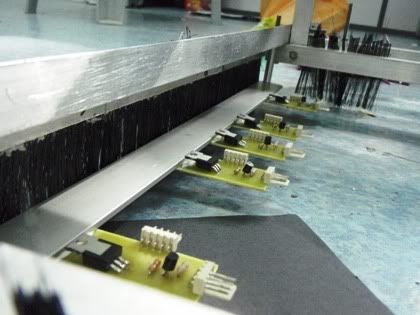 Colour sensors. Proudly designed by Yours Truly :)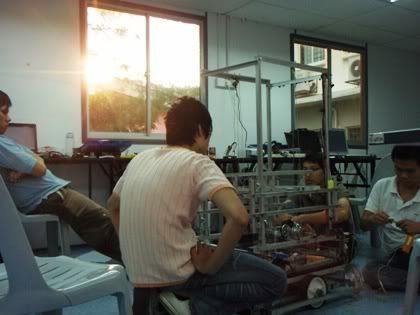 Trynna figure out what's wrong.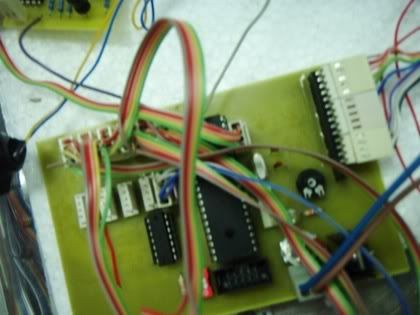 Micro controller board.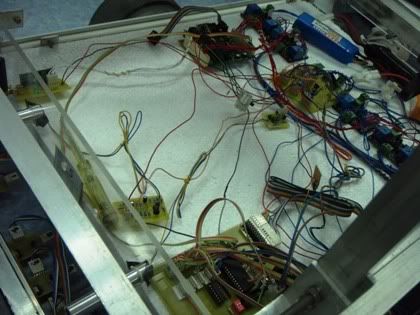 Messed up wiring. :P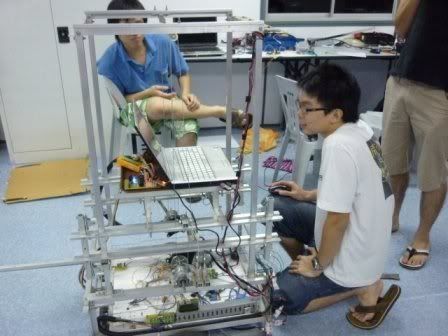 It was me trying to tell the robot what to do.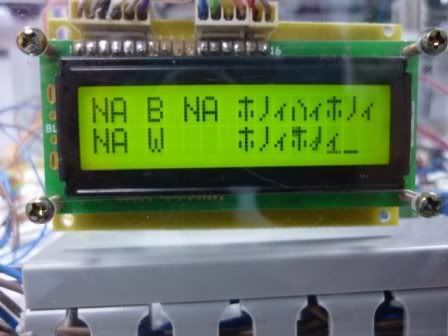 and it responded by saying Nanana....in Japanese. XD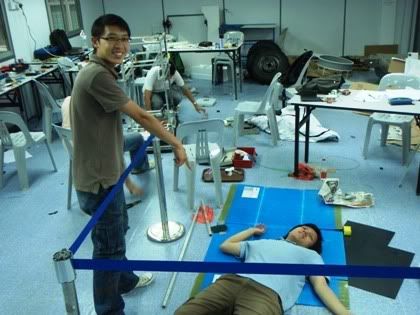 What a corpse. lol
It just feels great to be an electronic engineering student, despite all the skipped lunches, hair-pulling and keyboard banging moment :)