One of the toughest jobs in the world is to tour a bunch of kids to a newspaper printing factory.
However I was bold enough to take on this challenge.
Sin Chew Daily.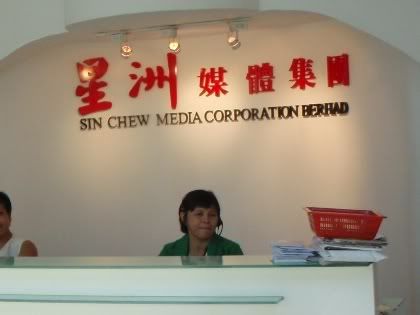 I always thought that the front desk operator of such a giant corporate like Sin Chew to be hot and guess what? I was wrong! :P
The kids were reading the paper while waiting for the others. Now Malaysia has got hope! XD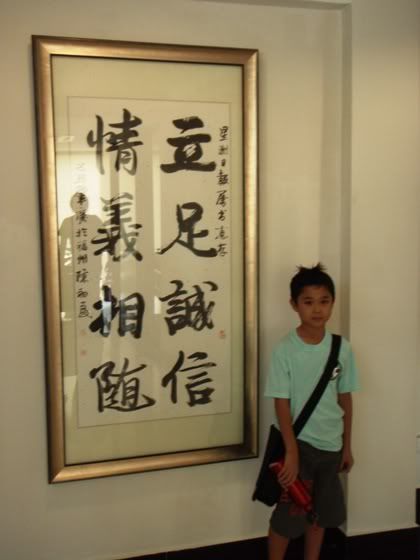 One of the kids to take photo with the framed motto of SinChew. Doesn't understand? Thats the consequences of not paying attention in Chinese class. XD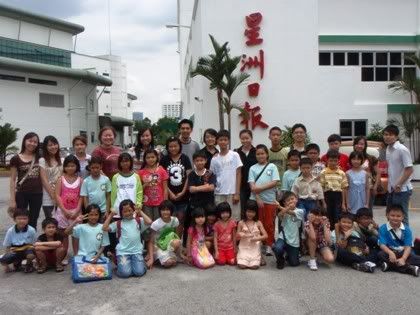 Group photo before the journey started. This photo was even published in the paper!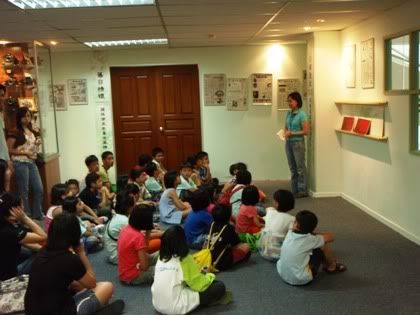 The person in charge was telling the story of the newspapers to the kid in the exhibition hall.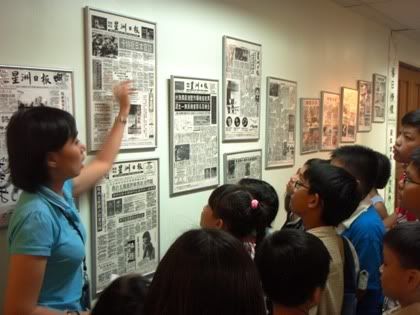 Some of the old-skol newspaper that was printed in black and white.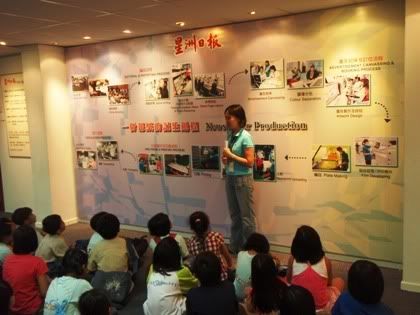 The cycle of how the paper was printed.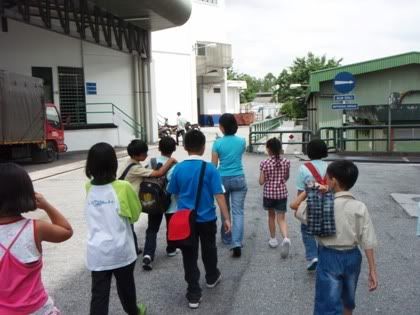 The hen and the chickies.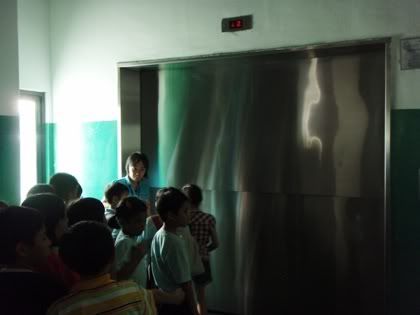 The kids were led to a giant lift.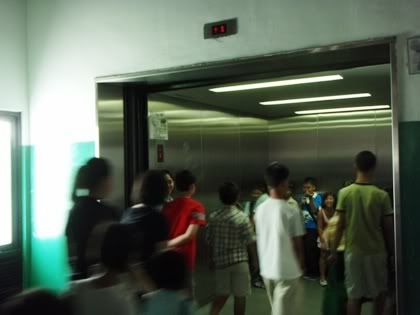 Once opened, they rushed inside worrying that the giant door might come down and crash them anytime.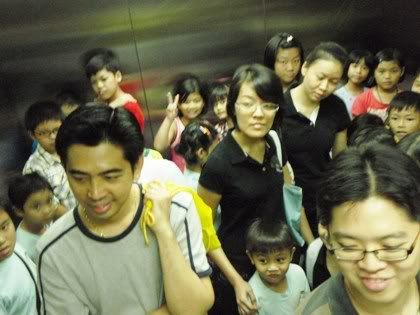 It was so huge that it fitted everybody!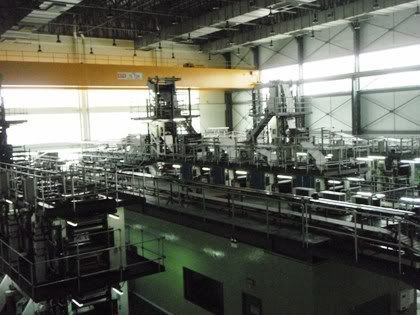 The machines were printing the paper of the next day in the speed of light.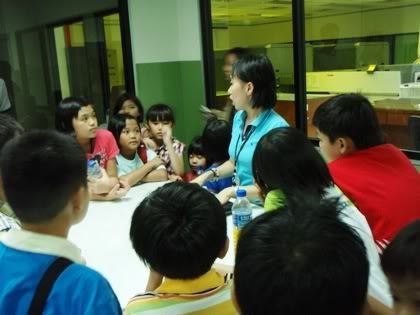 The person in charge showed the kids the negatives of the newspaper.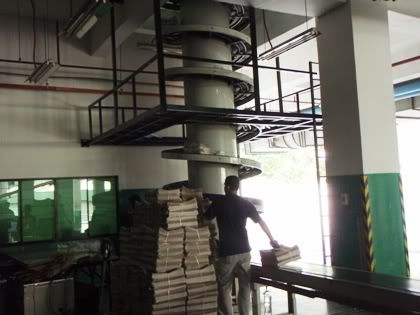 After printing the newspaper, the machines sorted and tied them up. The newspapers then spiraled down the slide and waited to be transported.
It was a very informative and tiring trip indeed. Too bad we were not given anything after the visit. Not even old newspaper. Stingy sinchew!
ps->
1.
Calvin
, I tried to imitate your style to write everything in detail but I just couldn't. Guess I am not as auntie as you la. XD
2. I might be going somewhere far far away in the near future. :P