Blogstipationn.
Inability to blog regularly.
n.
Inability to think of anything to blog about.
Having a tough time dragging myself to sit in front of the computer to blog again.
Do you ever have the experience of feeling the bowel movement but when you rushed to the toilet nothing came out? You know you have a stomachful of excrement (ahem, I am trying to be polite :P) but for no reason you just can't let go. I guess this is one of the most terrible agonies in life.
Well same thing here. there are a lot of things running in my mind. Some sounded too melancholic to be blogged. Some are too personal. Some are just random events that I don't even know how to start.
Especially when I realize that I'll have to try to keep my blog trivial so that people who always googled "kae vin" to enter my blog wouldn't really know what I am thinking.
Things happened everyday. Trivial, life-changing, random, significant, interesting, exciting, common, you name it, they are just there. I just realized I don't have time to pen everything down in this little blogger text box and publish them anymore.
Kindly allow me finish another trivial post of me visiting the Penang Heritage Core Zone for the Chinese New Year Cultural Celebration with my family so that I don't suffer
blogstipation
alright?
---
You know I can't include all information about Penang Heritage or Chinese New Year celebration. All the information is just one click away if you are really interested.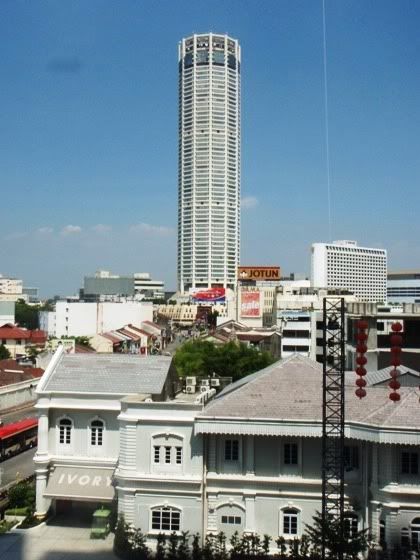 One of the Penang icon - Komtar alongside with the Birch Office. Yes, the JWW Birch who was assassinated when he was bathing in Sungai Perak.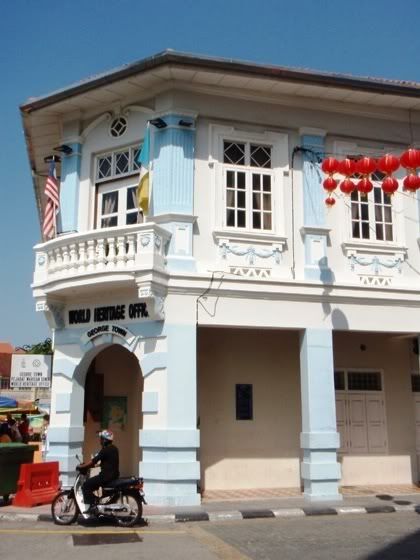 World Heritage Office of Georgetown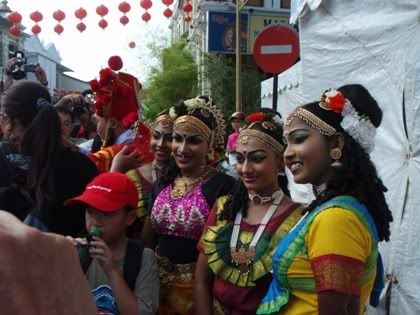 Malaysia is a truly multiracial society. Where else can you see traditional Indian dancers posing side by side with the god of money/prosperity?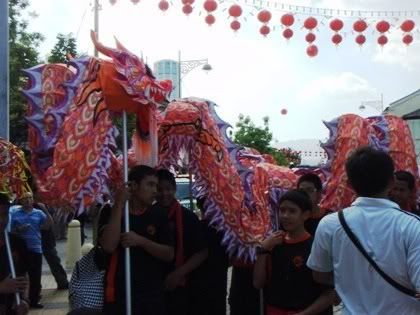 and Malay kids putting up the Chinese Dragon Dance?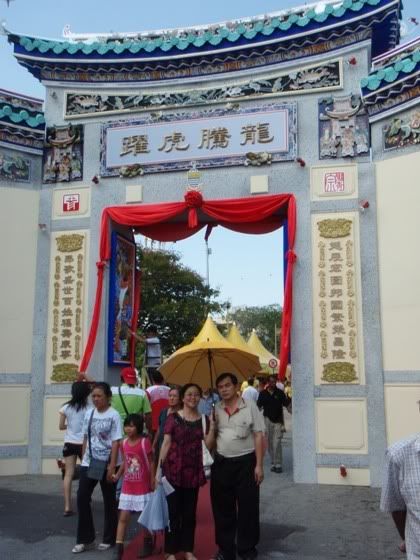 Family outing. Hanging out with the old men made me felt like kids again. But it was great. XD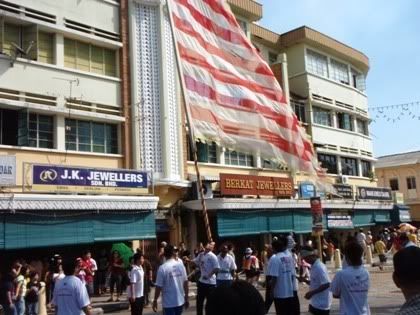 They could just flip their heads and pass the flag pole to somebody else. Impressive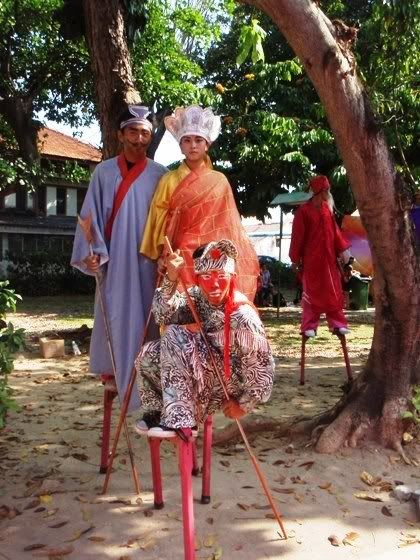 Journey to the West went live! and they could walk way faster then me. *stunned*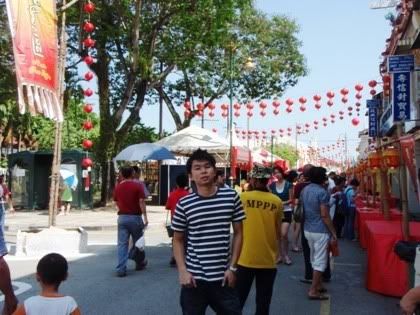 It was a great place to feel the heat of Chinese New Year nonetheless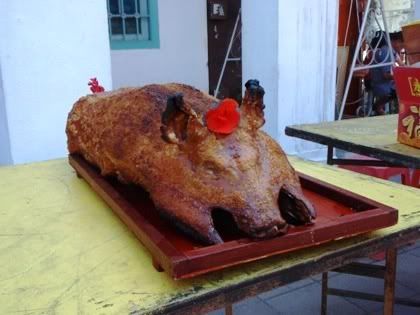 So hot even the pig became roasted pork. XD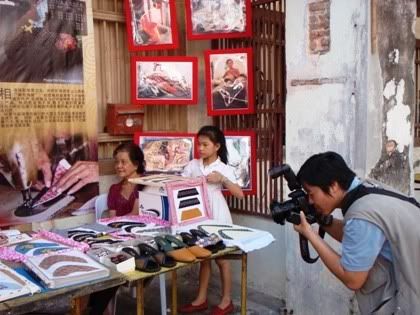 A lot of them were holding super mega extravaganza holies of holies DSLR so every time I snapped a photo, I felt so insignificant. :X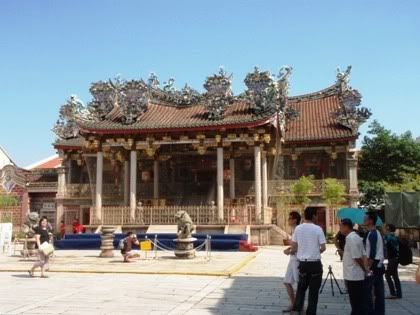 Khoo Kongsi. Still marveled by its unique architecture though it was my second visit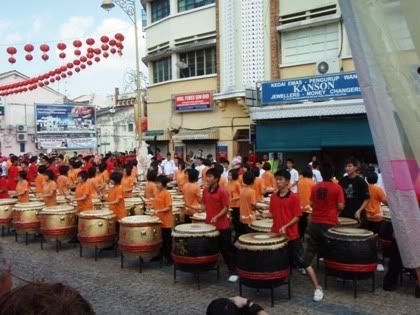 The high school kid played the 24-beat drum of order. (二十四节令鼓)
That's something I loved about Penang: The Penang high school kids are keen on promoting meaningful activities like cultural performance or musical performance (examples: dragon boat and lion dance, we have societies like these in the school). 80% of the performers of all sorts on that day itself were high school kids. Unlike the KL high school kids, all they know is to put on makeup act emo go shopping complex camwhore, and lepak - in short, kitschy.
Okay apparently this is just a very biased and sinister and unfair statement. All the KL people out there, don't get emo and don't take it seriously. I am just being discriminative. :D
There were more events and more shows at night but we were exhausted walking in the heat continuously for 2 hours so we decided to call for a break and go for
laksa
. (no more pictures of laksa because I realized I posted too many pictures of laksa in my blog already. Just click on the link if you are curious how laksa looks like in Penang. XD)
But we were not enough so we drove to Chai Leng Park for its famous lok lok.
and what is lok lok?
Lok lok is one of the Penangites favourite food where you dip all the raw stuffs inside the boiling hot water then eat it together with a variety of sauce.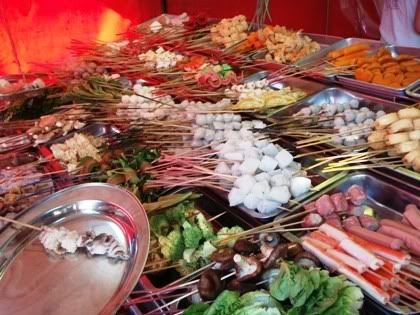 first start choosing your lucky sticks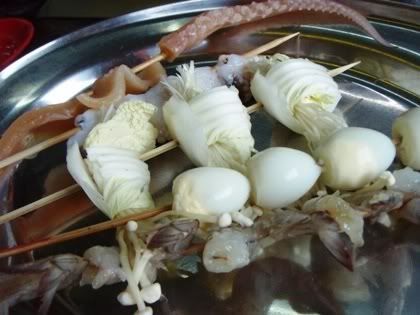 This is something very personal: These are my favourite sticks. XD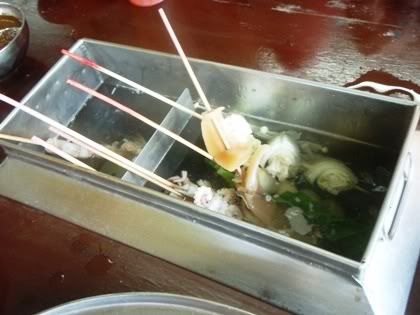 Don't dip it too long else the seafood will harden and not be chewy anymore. When it is done, take it out and pour your favourite sauce on it.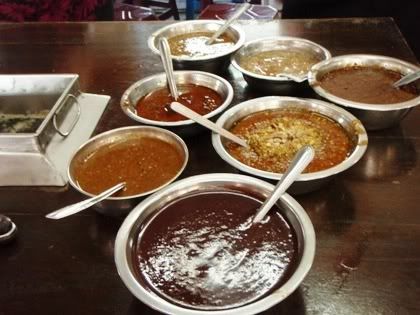 Guess guess guess! Which one is my favourite sauce?
---
Now I felt like I just had a
blogorrhea
.
lol!