It always feels great when an event that you have been organizing ends accordingly.
Extreme Race
was most probably the last event that I am part of in my campus life. It was proudly presented by Askar Wataniah Society in UTAR. 
Frankly it was quite a blast today. The race was really extreme.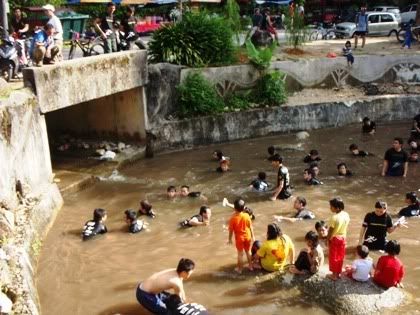 The first station: Diving for marbles and it was meant to drench everyone. XD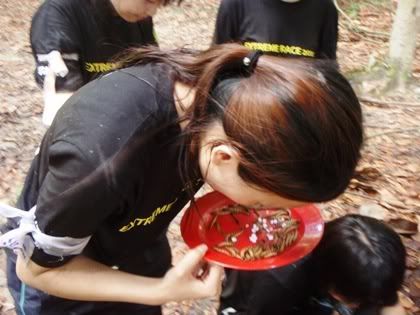 See it for yourself. I am not lying. They were putting all kind of stuffs in their mouths.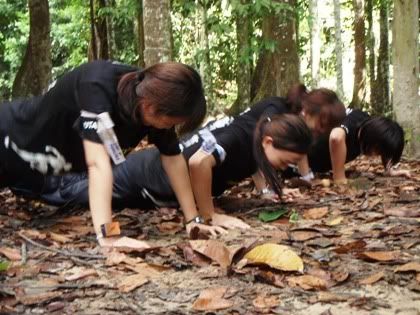 50 push-ups for girls and 100 push-ups for guys. Some even did it in the water with leeches crawling around. XO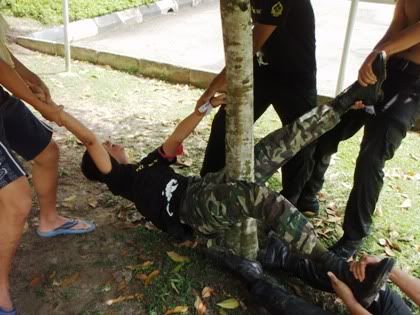 lol this wasn't part of the race. :P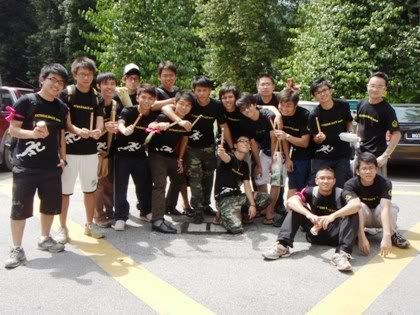 The committees.
Anyway, just wanna say a few words of encouragement here.
Benny
and
Kenny
you guys were doing great. You have achieved your vision back then when you were elected as the presidents. People were asking for Extreme Race 2 now. Bravo! Of course everyone else was doing a great job. :)
and it's time to make some changes in our campus and I am glad that you have already leaped a big step. Please fully utilize your remaining two years in the campus and achieve more alright. ;)
and sorry for not being a good sponsorship officer. :P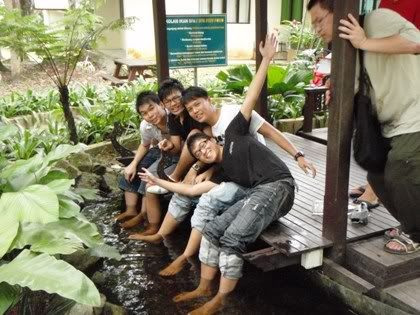 It feels great to be part of a changing force. :)
gonna blog about this race in detail when I got the more photo from them :)