She flew all the way from Singapore to Penang so I had to be their tour guide since they had been mine in
Perth
.
After picking her up in the airport, we had our breakfast at the
50 year old famous roti bakar coffee shop
. :)
We paid a visit to the Snake Temple after then since it was only a couple of minutes away.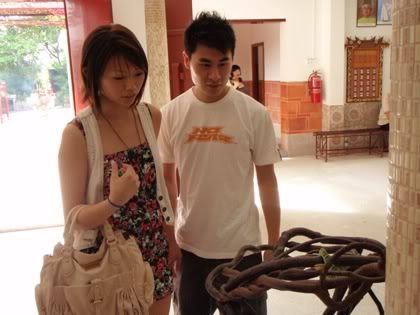 Marveled by a real snake
Then we just drove off to War Museum at Batu Maung.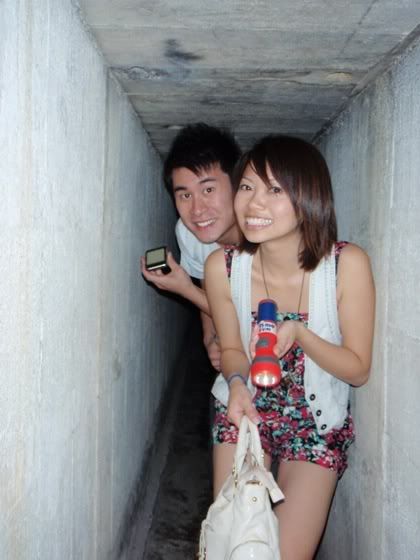 It was a tunnel in War Museum.
After some doughnuts and coffee in Queensbay mall, we dropped by Khoo Kongsi.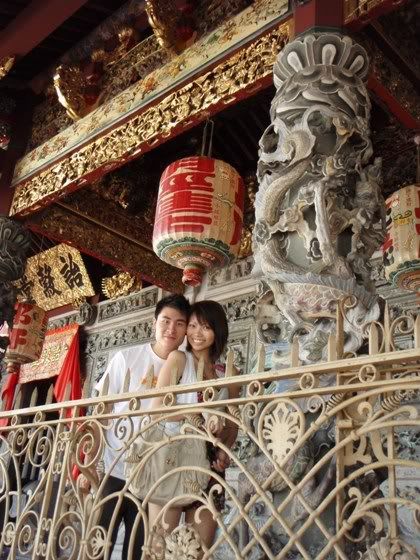 It was also my first time there and it was interesting to know that how the first generation of Chinese community settled down in Penang island in the 18th century.
We had our lunch in New World Park and we proceeded to Kek Lok Si.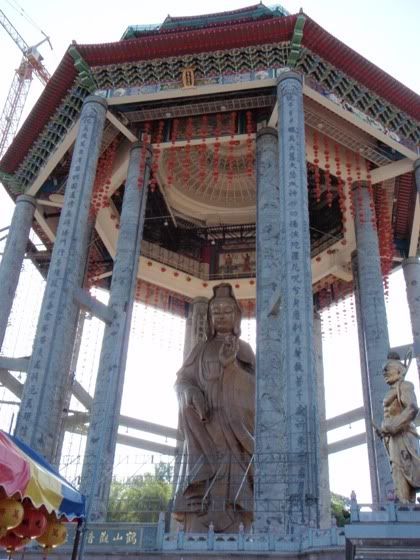 We paid a visit to the super large Kuan Yi Ma statue with her newly built shelter.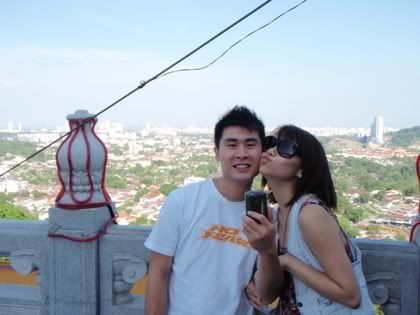 It was located in the middle of a small hill so we were able to have half of George Town (spelled George Town, not Georgetown :P) in sight.
Since we were already halfway uphill, we
hiked
drove further up to the Air Itam dam to chill and walk around so that we would feel hungry for dinner :P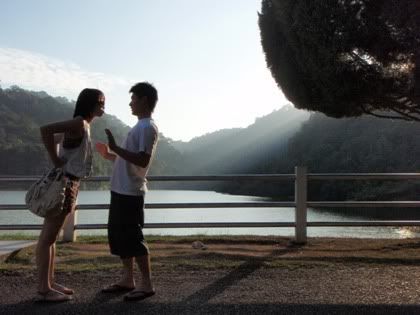 She was confronting him because she hadn't eaten enough. :P
We then went to Gurney plaza to do some window shopping. When we were hungry enough, we walked to the long stretch of hawker stall right in Gurney Drive.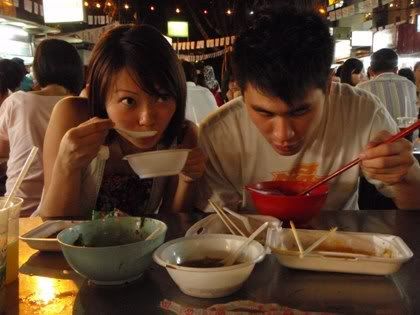 Under the persuasive power of two insisting Penangites, laksa (note: Asam Laksa) started to grow on the innocent Singaporean girl. She said she would know who to blame if she happens to have craving for laksa in the future. XD
We went to the beach in Tanjung Bunga for a stroll for some time and we went back to Bukit Mertajam.
We had a change of plan for the next day because she seemed to
have jet-lag
be too tired as she woke up 5 in the morning earlier in the day to catch the flight.
So instead of going back to the Penang island, they came to Nibong Tebal in the afternoon.
The first thing we did in Nibong Tebal was of course eating
laksa
! XD
After that, we went for some waterfall nearby because as far as I know, there's no natural waterfall in Singapore? (Somebody please correct/confirm my statement :))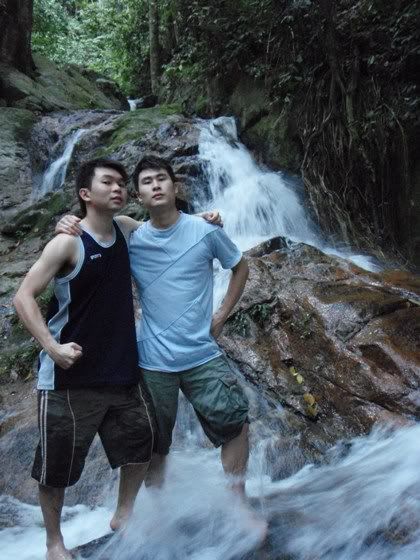 We finally remembered to take a photo together lol!
She sure loved the waterfall although she fell down once and drenched herself. XD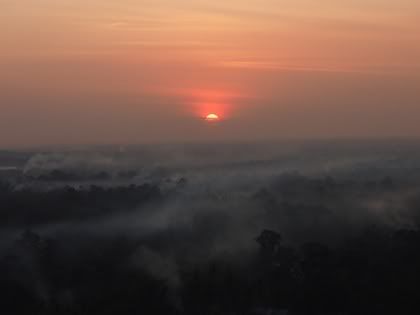 Then we waited for sunset at a very seclusive spot where nobody knows where. I discovered that place when I was driving to the middle of nowhere :P
We got surprise by a flock of swallows hunting bees when the sun set. According to her, it was like live in Animal Planet. XD
We then savaged the seafood in Nibong Tebal which included crab porridge, prawn porridge, tomyam noodle and octopus.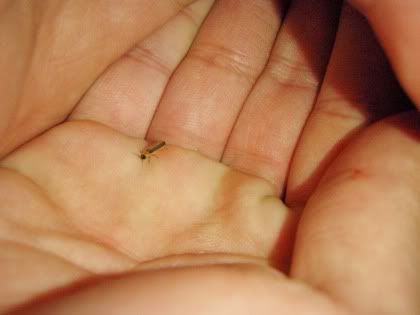 Last but not least, we rode on a boat and went for some fireflies watching.
That's the end of my tour package. Now, anyone interested to hire me to tour you around Penang? Booking in advance is required and the price is always negotiable. XD
As my class was going to start in two days time, I've got no choice but to go to KL on the very next day. So it was time to say goodbye and I got really no idea when would I be seeing them again. They are going back to Perth and work there so I guess it will be a few years time before I can see them again. Emo.
---
My final trimester of my university life is tougher than I thought.
Stressed out.
But it's good to have stress anyway, keeps me motivated.
and don't get too offended if I suddenly throw a tantrum at you alright? Sometimes I just need to vent out. :)