My trip to Guang Zhou wasn't exactly a 'traveling' nor 'vacation' trip. It was more like an escort. Well, if you remember, I wrote something in the beginning of the year about how the parent of my mum
sailed all the way from China to Malaya after World War II.
My mum was born natively in Penang but her eldest sister wasn't. She was born in mainland China and she was left there to be the guardian of my grandfather's properties in the island of Hai Nan.
Anyhow, life got so tough in that poor island, she then moved to Guang Zhou with her son and husband.
So when my mum asked me if I were interested to follow her to Guang Zhou to visit my aunt and my cousin, I curiously agreed. I was intrigued to meet someone who is
bloodily
blood-related to me, yet I have never seen for life. She booked the air ticket and so be it. Together with my other 2 aunts from Malaysia, it made us a group of four.
I'll skip the story of what happened in the airport. In fact I have made a couple of really cool new friends. (That's what happens when you are out with your mum and aunts. You need to find someone to talk to! XD)
The plane touched down the Guang Zhou Bai Yun Airport at around 830pm, exactly the estimated arrival time. (Thumbs up for Airasia. I have flown 6 times with it and it was always on time. The longest delay I experienced was 15 minutes)
We were soon greeted at the exit of the airport.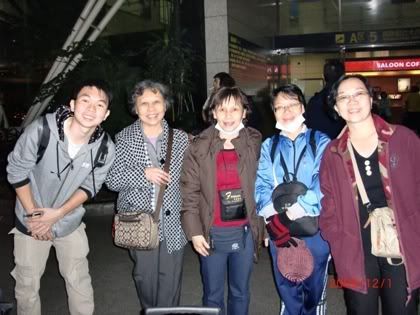 From the left, me, my China aunt, my two aunts from Malaysia and my mum
Then we were taken to a restaurant nearby our hotel and had a really huge meal.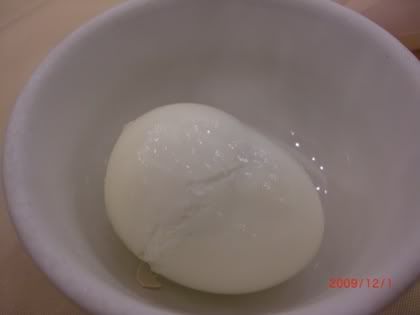 By the way, the Chinese (To avoid confusion, I'll refer to the Chinese people in Mainland China as the Chinese and people like me, as Malaysian Chinese XD) has a custom of eating eggs when people are reunited after a long separation.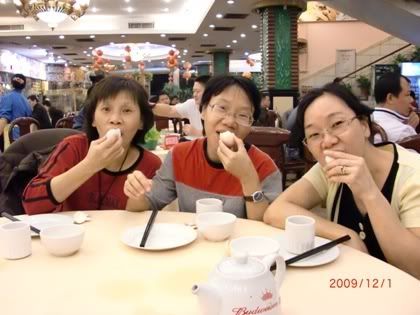 I guess it's because the egg is round and thus brings the meaning of reunion which is
tuan yuan
(团圆).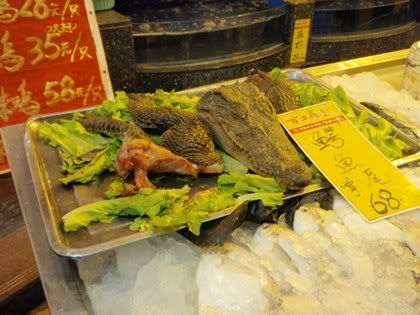 and I was greeted by this poor little thing on my way in to the restaurant.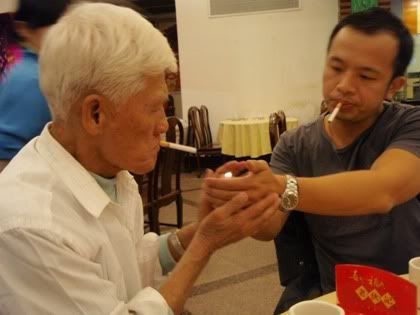 I would say 11 out of 10 Chinese men smoke. They smoke before the meal, during the meal and after the meal, right on the table itself. Well I guess smoking has become part of the culture?
From left: my uncle and my cousin's friend (who drove his van and picked us up at the airport)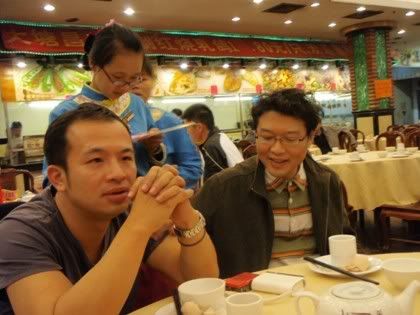 From left: my cousin's friend and my cousin. (yeah he is about 14 years older than me XD)
Lo and behold, the first meal we had in China~!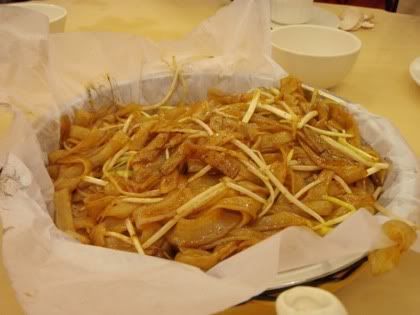 干炒河
Dried fried river
Fried vermicelli is the closest translation I could get and this is a really common food in Malaysia as well. XD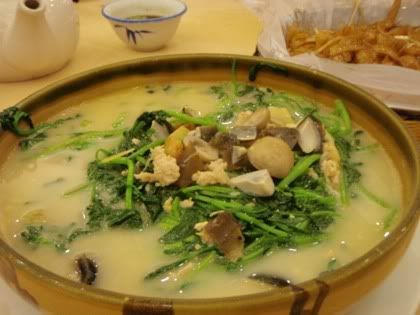 Watercress with century eggs.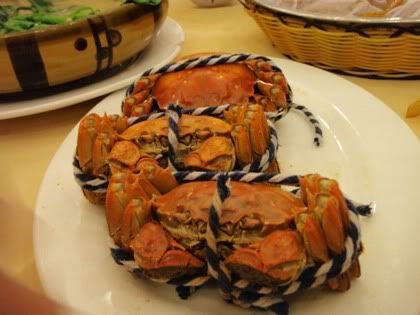 Cute little crabs known as Chinese Mitten Crab. 大闸蟹. It's a kind of fresh-water crab so I don't really like the taste.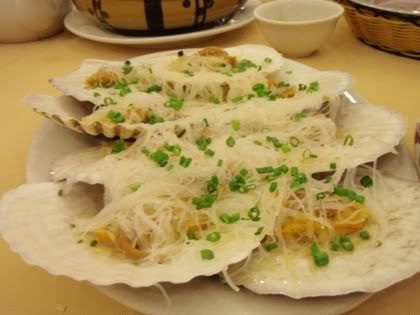 A kind of shellfish.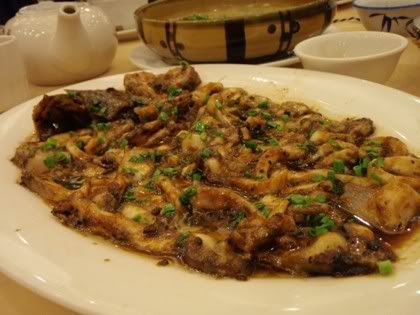 This was a kind of protected species of fish in China. However it was legal to eat the bred one.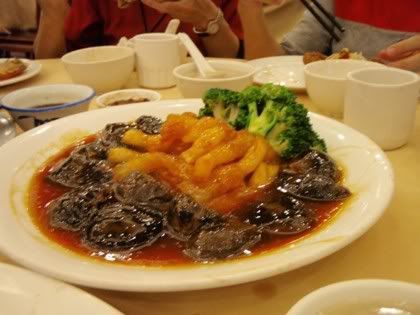 I couldn't tell what was this either.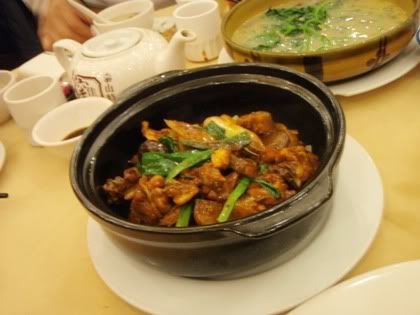 and this one was really something exotic. It was chicken + the poor crocky we saw on the way in.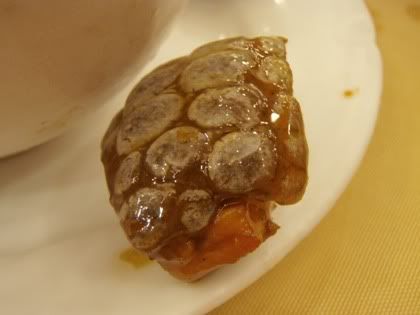 But I ate it anyway, and it tasted like chicken, only softer and smoother. :P 
More posts
on exotic food
are coming. :)