A gazillion years ago, the blog header used to look like this
When the blog background colour was still black
Then it became this not long after.
and I decided to give my blog a new name and I changed the background into white. So this was how the new header looked like
Then my photoshop skill got better and the header become this
It was year 2007.
It remained the header for 2 years until I changed it last year to this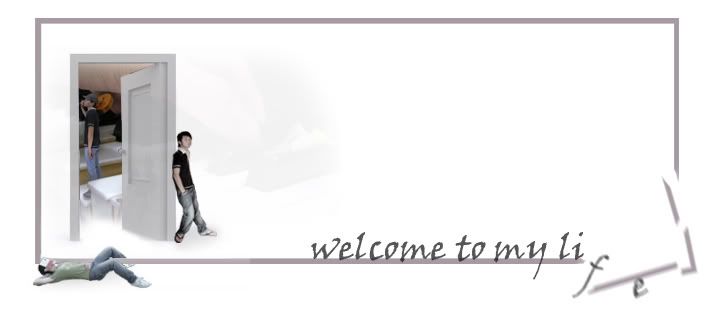 and now, in the last day of 2009, I decided to reinvent myself, thus reinvent my blog. :)
You see, there are sure a lot of happenings in 2009. I have traveled to four countries in a row and I experienced this, experienced that. I met a lot of people and I have been to a lot of places doing a lot of stuffs.
But none of them really mattered.
I think 2009 is one of the year that I should always remember as a milestone because in this year alone, I got to know myself better. I listened to my own voice more than I ever did.
and I understand myself better. I know the foundation of my every behaviour, motive, intention and action.
At the end of the day, I am certain about my future.
and I did a little bit of analysis to myself, trying to dissect a little bit of here and there and I tried to figure out a phrase to represent myself to be the blog new name and this sentence just sparked across my mind:
Never a good audience.
It explained why I like to get involved in things that I saw. I like to be involved and I like to be known. I am not satisfied with being a quiet and good audience like everybody else.
I wanna to feel my own existence and I don't wanna be a nameless nobody.
and I have come out with this new header. Perhaps not any nicer than the 2007 one(Yes I still like that one most) but still, something new and colourful for 2010 alright.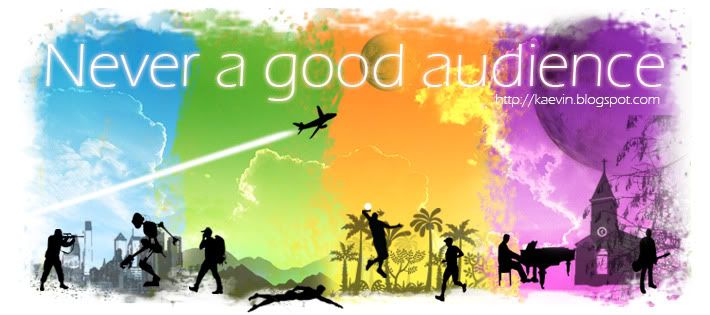 Happy New Year and we are now one year closer to doomsday. :)
and say hello to my official FINAL year for my studies. XD