Hello from Guang Zhou.
I didn't know that facebook, blogger, blogspot, twitter, youtube and wikimapia are all BLOCKED in China beforehand.
I was delighted that the hotel that I stayed provided me with internet so I thought I could do some live update.
Apparently I was so wrong. All the bookmarks in my browser are not accessible in this land. I tried to access through some other proxies but to no avail and I didn't really know exactly what software works so I gave up.
Anyway, I just got back to Guang Zhou from Hai Nan island this morning. Actually I didn't expect myself to go there but I went anyhow. Currently typing from the computer of a Malaysian friend who is studying in Guang Zhou. (guess who, KY? XD)
Will blog in details soon. Catch up soon alright? ;)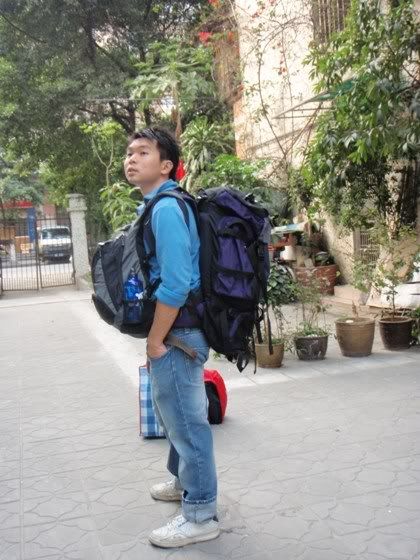 A random alley in Guang Zhou
ps->Screw them for causing me to lose 1.3 billion of readers. :(