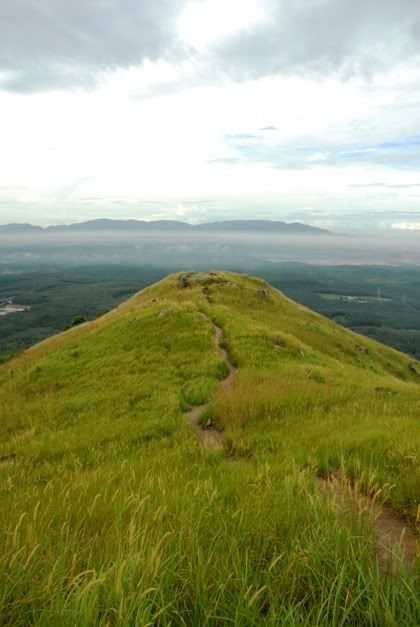 When I first saw Broga Hill, I thought it was somewhere I need to take a plane to get to.
Then I did a lookup online and I found that it was just 40kms away from my place in KL.
and I made a promise to myself that one day I'm gonna go there.
I started to invite people to go with me before my trip to
Hong Kong
.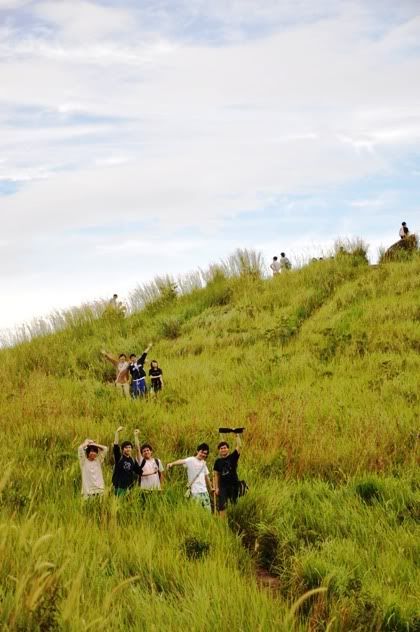 But I procrastinated until one day, I decided to go there two days after and voila, here we are on the top of the hill! XD
and guess what, there were 12 of us, each of us had got a digital camera and three of them were DSLR (all Nikon fans. lol)
So the photo that you are about to see, were courtesy of ah Seng, Vinc, Smith dll. (dan lain-lain) XD
Broga Hill is one of the very rare hill in Malaysia that is full of grass. As we all know, Malaysia is a tropical country that is full of tropical rain forest. So as we were hiking, we speculated a few theories:
1. The soil on Broga Hill was different.
2. The strategic geographical location of Broga which causes the wind to blow 24-7 and thus bringing all the seeds.
3. 10 billion years ago there was a dinosaur shitting on that particular spot causing the grass to grow.
Whatever it is, I strongly recommend anyone who is doing agriculture research to investigate and publish a paper about it. XD
We got there at about 4am and it took us only an hour to get to the top. and we waited bloody 2 hours for the sunrise and guess what, it was too cloudy to have any sunrise. :(
Anyway it was a very enjoyable and windy wait. :)
Taking group photo. See I was shorter than the bloody weeds. :(
The group shots~
The big bully and the cry baby
Kae Vin *likes* this XD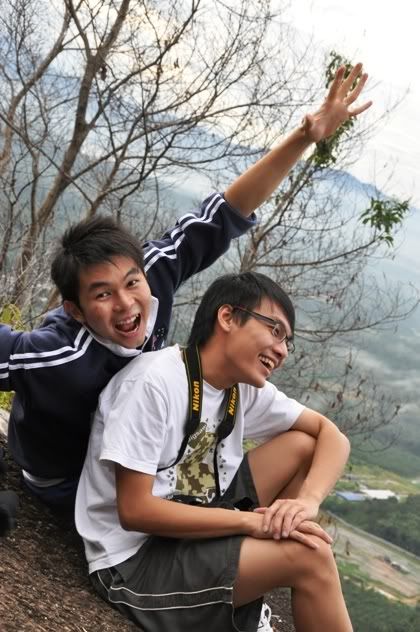 Me and ah seng, one of the Nikon D90 holder, taken by another D90 holder. XD 
I lost my way XD
How scenic!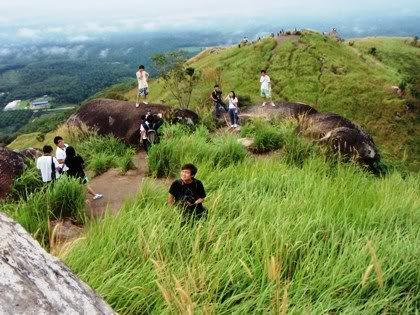 Picturesque is another word for it
So we jumped!
Don't you feel like going there too? :)
By the way, Merry Christmas. :D
ps-> gonna check the weather forecast and go there again on a sunny day! For more photo, kindly view my facebook album :)!