The flight from Perth back to Kuala Lumpur was a bit disappointing as I didn't manage to get a window seat. Thus I didn't get to see the morning-light-showered Perth city. :(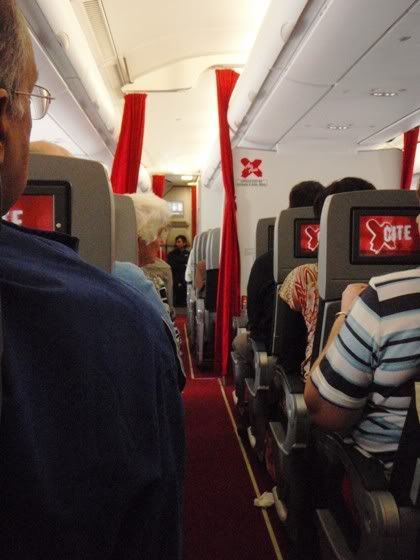 This is basically what I had been seeing for 5 hours on the plane =_=

Anyway, unlike the flight from KL to Perth, this round each of the seat was equipped with a touch screen entertainment system know as Xcite.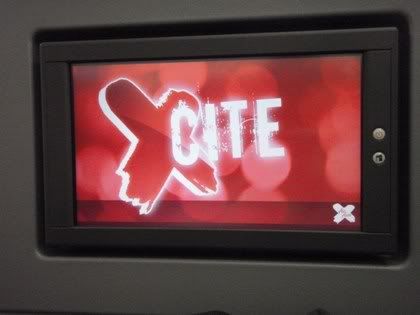 Xcite huh

But to have access to the content (movies, musics, series) inside, you have to pay RM30 using a credit card. So I didn't really bother and I spent my first hour reading magazine.

It was until the second hour when I finished my magazine, I started to browse around and I found that there was a chatroom system for passengers to communicate with each other.

Initially nobody was inside. But as soon as I entered and waited for a moment, people started to join.

and a 5 hour boring flight turned into something funny. As the nickname of each passenger was represented by the corresponding seat number, we didn't really know who was who unless we walked to the seat and peeped at them.

Oddly there were only 4 to 5 person and 3 were malaysian and 2 were aussies. Then they started moving around and said stalker-like things like

"Hey 14c are you sitting beside the lady with glasses?" =_=

Anyway it was fun and we exchanged email.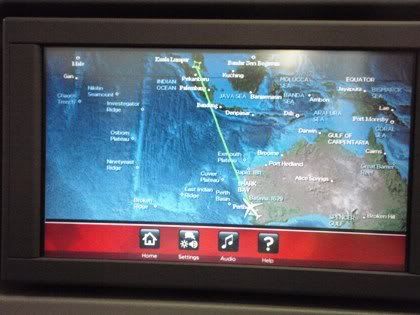 The plane touched down at the airport at around 1230pm and I started to go homeward

I took the bus from LCCT to KL Sentral and took the LRT back to PV5. After a quick shower and unpacking, I drove homeward.

The weather was atrocious when I was driving on the North-South Highway. It rained so heavily that the visibility was within 10 to 15 metres. Luckily it only occurred for a while at certain locations.

When I drove past somewhere near Tanjung Malim, there was a sudden halt as the traffic was jam-packed in front.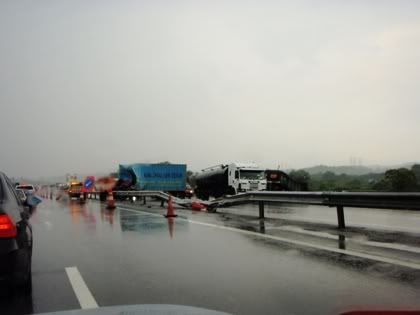 A terrible accident I would say

It wasn't me slowing down to take the picture. The highway crews had to open up our lane to allow the car in the opposite lane to use as the two big trucks had blocked the way leaving only a small space in between. So the traffic halted and I took out my camera as a result of my blogger instinct. ;P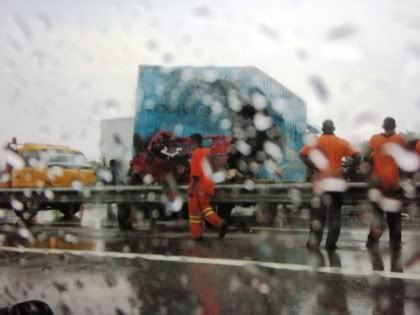 I really had no idea what happened.

Anyway, after another hour of driving, I started to feel drowsy as I had waken up 4am earlier in the morning. So I pulled up my car at the Tapah resthouse and got myself a nap.

Only 45 minutes later I woke up in confusion, forgetting where was I. For a split second, I thought I was still in Joe's car in Perth. Then I thought I was on the plane. Then I looked around, realised I was the pilot driver. lol. and I sped homeward at 120km/h.

I reached Nibong Tebal at around 830pm.

A sense of familiarity rushed in.

Everytime when I got home, this was how I felt.

This small little town might have nothing to offer but it is virtually everything to me.

Homeward.

ps-> no worries. More posts on Perth are coming.