I'm gonna reveal something that I never really said before in my blog.
It's kinda personal and it might be surprising but hey, I think it's time for you guys to know that....
I can actually
cook
!! XD
haha
Well yesterday was the birthday of a housemate of mine so I decided to do some cooking and cook what I am best at.
Spaghetti Bolognese~! XD
I know out there there're a lot of recipe but I'm gonna disclose my very own secret recipe. hehe.
First, get ready with all the raw ingredients and spices.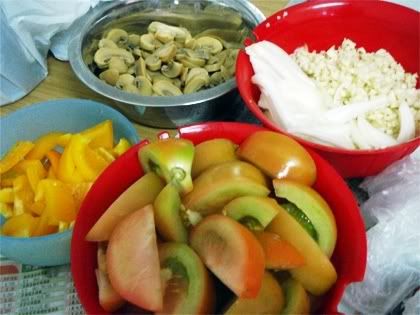 Slices of tomatoes, capsicums, mushroom, onions and garlics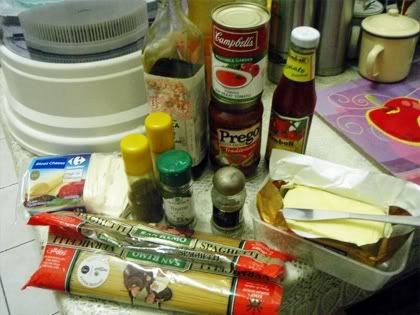 Cheese, spaghetti, concentrated tomatoes, Prego Pasta source, Kimball tomato sauce, butter, ordinary and black pepper powder,  Thyme leaves, mixed herbs, vinegar, and of course sugar, salt and corn flour.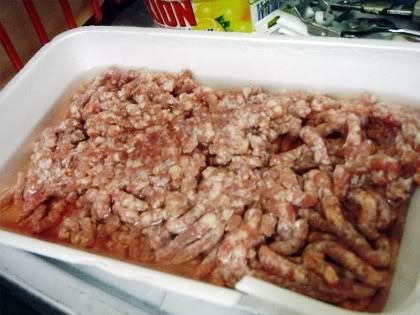 I prefer minched beef but if you do not take beef, you can substitute it with minched chicken, pork, squirrels or kangaroo. XD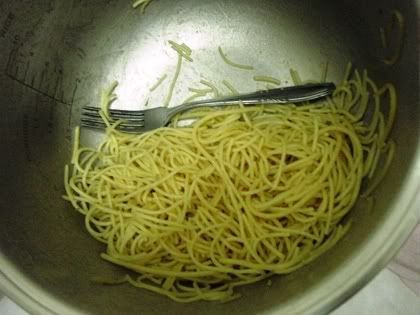 Let's start with the noodle first (forgot to take the photo of the noodle. This is the leftover XD).
It's fairly simple to cook the noodle. Boil a pot of water and add a few pinches of salt inside then just dump the noodle inside until it's cooked to the state of al-dente (this is wat the instruction at the packaging says). Then transfer the noodle to another pot without water. Add a reasonable amount of olive oil and mixed herbs and stir the noodle until it's even (in this case I didn't use olive oil coz it's too expensive so I substitute with butter anyway the oil is just to prevent the noodle from sticking together so it doesn't really matter). Then proceed to the sauce-making steps.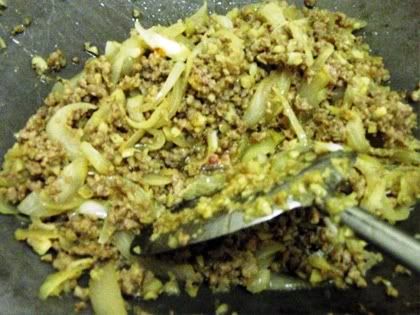 First of all, stir fry the garlic and onion slices with the minched meat until it's cooked. I used butter instead of cooking oil so it looked a bit yellowish.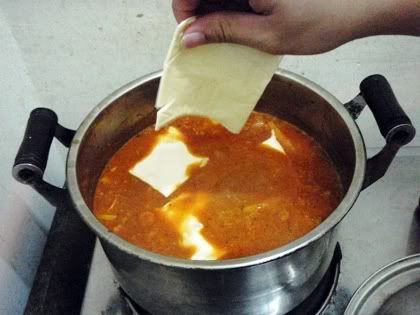 Then, dump in the fried minched meat and all the mushroom, tomatoes, capsicum and cheese and Pasta sauce and concentrated tomato and tomato sauce. Cook it with a mild fire until it boils. Add in salt, sugar, vinegar, mixed herbs, Thyme leaves, corn flour according to your preference. Add in some water too if it's too dry. Usually I'll boil the tomatoes until they are 'melted'. It's all up to your preference actually.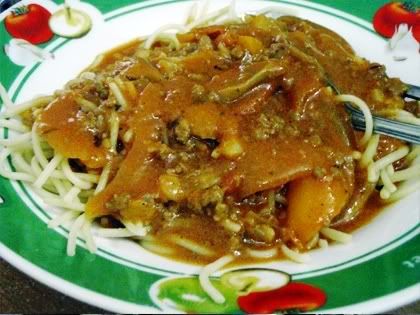 and now it's ready to be served! :)
Pretty simply right? So start cooking now and save the earth!