When I walked into the lecture hall today, I was stunned by this view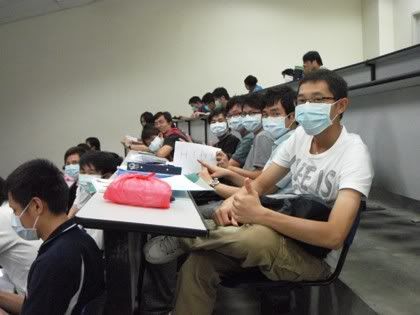 Everyone was wearing a mask!
Just simply because rumours said there were 2 h1n1 cases in UTAR
Anyway, I joined in the bandwagon of mask too.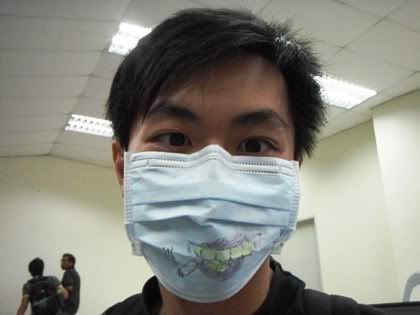 and they got creative with the mask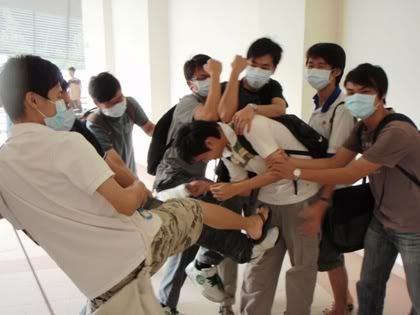 and we performed violent act on those who didn't comply to the norm of wearing mask!
Anyway, frankly speaking, H1N1 is no kidding matter. and yes, I know that this mask actually doesn't help at all. They said a N95 is the only one which works fine.
However, instead of wearing a mask, I think that all of us should be aware that this pandemic is actually spreading fast and furious due to the 'tidak-apa' attitude of us Malaysian. Malaysia now ranks the sixth country in the world with the most fatal cases. Apart from the hot weather itself, I believe that there are more reasons that this virus is spreading.
My advice to all of you: Stay home if you are sick, drink more water, eat more fruits and exercise more! Stop helping h1n1 to breed!