One of my best buddies invited me to this Malaysian Youth Music Festival located at Sunway Pyramid. It was a competition open to all young musicians. (and of course I was only there to WATCH, not participate lol)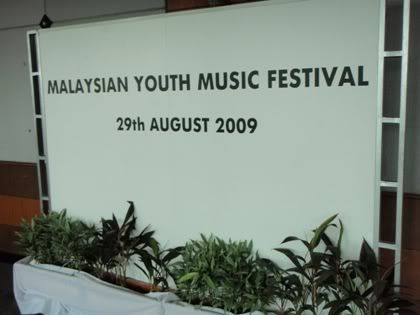 and they were so young that I felt that I was so old XD
There were a lot of categories for a lot of instruments. Piano was the most common one. Besides there were also strings like violin and guitar and choir. So there were like a few rooms and after we bought the ticket, we could freely walk around to enter those rooms during the intervals.
and I saw a pool of talents.
This is one of the special performance by a Harmonica Quartet.
It was quite amazing that they incorporated the hoo-haa factor in the performance. It was pretty awesome! ;)
I was particularly blown away by this kid. People, meet Nathan Schaumann. :)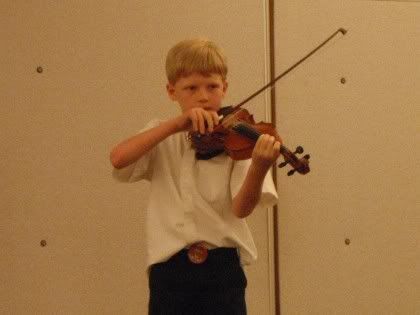 He played the piano and the violin
Due to time contraint I was able to watch 2 of his plays only. He took part in 4 categories if I don't remember wrongly. The video I recorded were in the Modern and Jazz Category and also the Grade 4 Violin Category. and I believe he is only 8?
(by the way if you are interested in the song that he played on the piano, it is All of Me by
Jon Schmidt
. Well you can get the mp3 free from his website. I guess you should have seen him performing the 'Love Story meets Viva la Vida'? yeah it was him)
Anyway, I was so amazed and I somehow felt the urge to really go back to the music school and be formally trained and then take the exam. (For your info I flunked my grade 3 piano when I was 11 and since then I didn't really go back to the music school again)
So many wants, so little time. :(
ps-> When I was on the way to Sunway Pyramid that morning, my car lost control during a sharp turn (I didn't notice it was THAT sharp and I was driving like 50~60 km/h? By the way a car followed me closely and overtook from the left hand side. Probably it dsitracted me) and it drifted and it turned 180 degree backward and ended up on the divider. Luckily my car and I and the passenger were alright. Just that a tyre punctured and the rear shaft bended. So a few hundred bucks gone, again =_= Anyway, have to really thank God for keeping my friend and I and my car in one piece and we still got to listen to the music right after the incident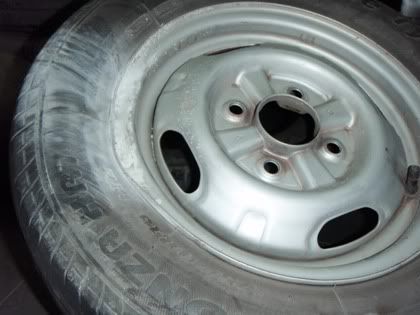 oh look at the dent and the bend