I revisited
Rumah Victory
as promised, bringing along the teens in my church.
Human being is a very forgetful spesis don't you agree? I almost forgot how I felt when I first saw them.
Today, after paying them a second visit, it triggered something in my heart, again. This visit was a timely wake-up call as I have been having really negative thoughts lately due to a lot of uncertainties in life.
and my feeling can now be summarised by a word: blessed.
I felt that I was so blessed that instead of constantly complaining about my life, I should give away more.
I am not feeling any more superior but it's really a kind of compassion.
They are just like me. It's just that I am luckier and more blessed.
and giving away wouldn't make me less blessed.
It is always more blessed to give than to receive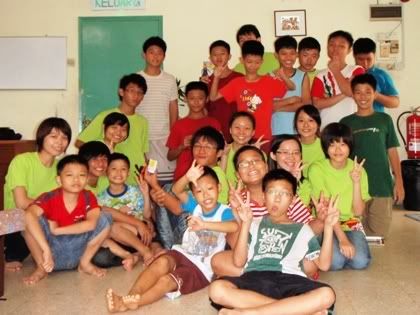 There'll be another visit soon, I promise.