"Honor your father and your mother, so that your days may be long in the land that the Lord your God is giving you."
Fifth of the Ten Commandments of the Lord.
We've got Mother's Day and Father's Day. The church gets creative and celebrates Parent's Day right after Father's Day in June so that no one would be left out. :)
It was considered one of the largest annual event in my church which we invite parents of Sunday School kids to attend and watch their kids jumping up and down on stage saying I love you mummy daddy XD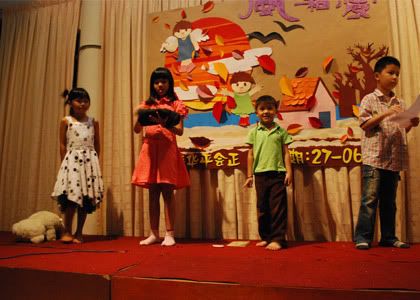 They had a simple sketch. Heaven knows how much effort the teacher put it to make those little brats behave and ACT! Good job! LOL ;)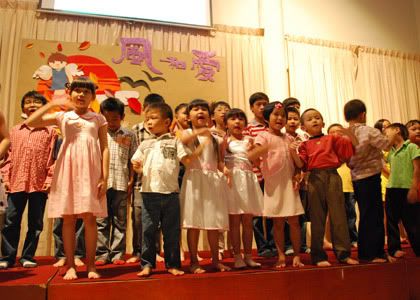 and they sang a song titled Wind and Love, which was also the theme of the night. It brought out the meaning that, sometimes, the best things in life can't be seen or touched, but felt, just like love.
Everything worked out just fine and all the parents indeed had a great night watching their own kids performing. It was kinda heart-warming ya know?
and of course, right after the show, we couldn't help but started to camwhore with the backdrop as it was really awesome. Kudos to Miss Lydia who designed and made it! Anyone want her number just leave a comment here! XD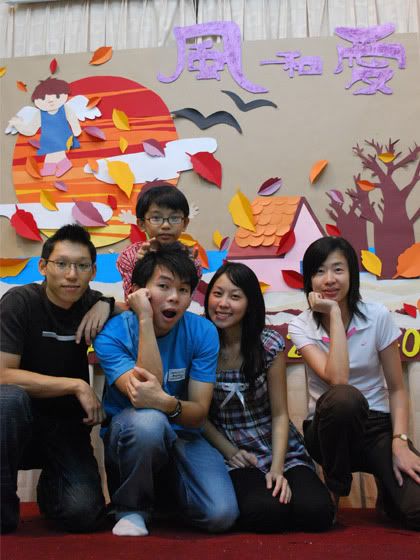 From left, chauffeur, daddy, son, mummy and maid :P (sorry Dennis and LK, if you are reading this :P)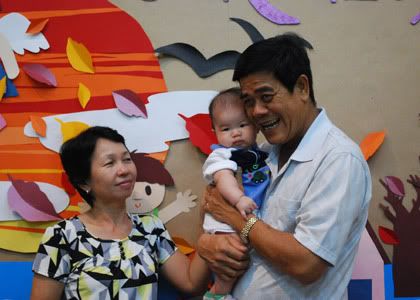 Grandparents and grandson. It just priceless to see the expression of the granpa. XD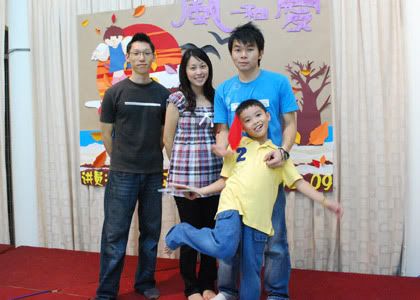 Body Guard, Mummy, Daddy and Son :P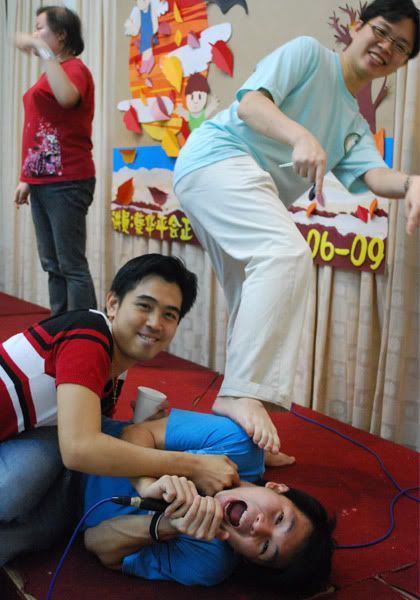 Die die also want to sing!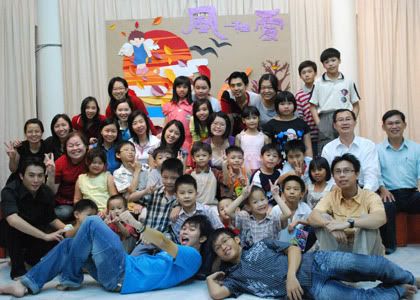 Kids are adorable, so am I :P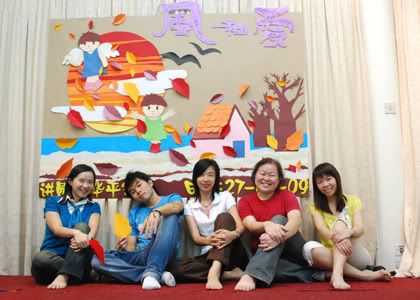 Acting cool~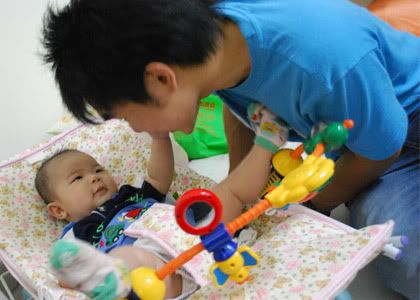 How cute~! No this is not my son, I am not good at changing diapers and breastfeeding :P (+_C, you won't charge me for using your son photo here hor?)
Anyway, just wanna take this chance to thank my parents for raising me up and made me who am I today. I love you and Happy Birthday to mama!