The days that I could proudly proclaim that I am still a teen are apparently long gone.
and birthday is a reminder to that =_=
Thanks to all my friends, I had quite a splendid birthday this year.
Though it wasn't as surprising as
last year
:)
On the very first night of my birthday  at Ampang Look Out Point with my unimates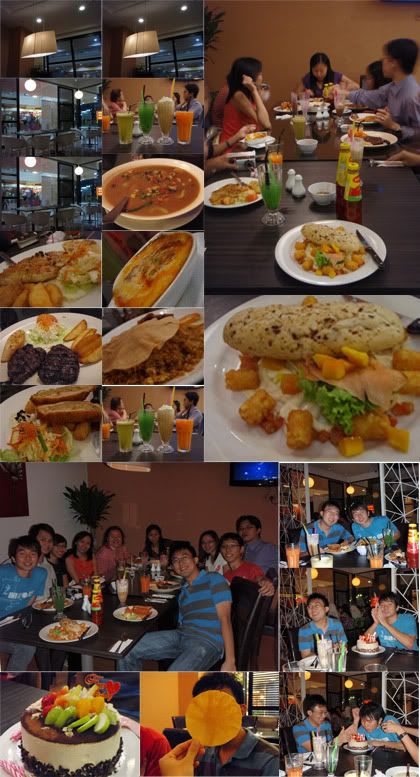 The day after my birthday at Sakura Crystal at Jusco Setiawangsa with my churchmates.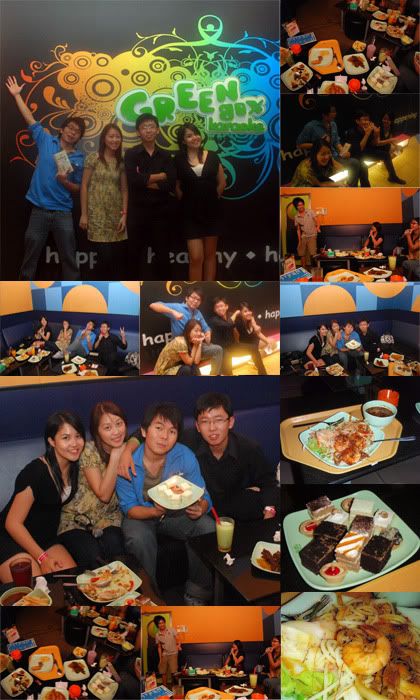 The third day at Green Box Sungai Wang with my homies :)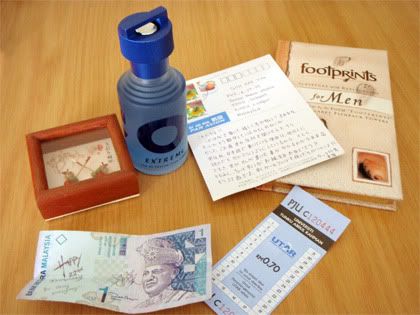 my birthday present this year. A postcard from Japan which is full of Japanese words that I could barely understand, a signed RM1 note, a RM0.70 UTAR bus ticket, a Bible quotes Footprint for Men, a bottle of Extrem CO2 fragance and a really cute decorative stuff which I donno how to name it :)
Eventually, this was my very last birthday in my campus life. It made me feel a little emotional as next year is still an unknown. Honestly I don't have plans yet.
Anyway a big thank you for those who remembered my birthday and celebrated it with me. and thanks for all of your wishes and the plan to throw me into Titiwangsa lake. It's all heartfelt. :)