It just gives me the chill of my life whenever I realize that I have less than one year remaining to call myself an undergraduate.
Sometimes I wonder if I am prepared for the seemingly harsh and competitive world outside the four walls.
I know it's a responsibility that I have to bear - to work and to support myself, especially when I am this OLD (thanks to those for constantly reminding me =_=). Nevertheless it just happens too fast - I graduated from high school, having a tough time choosing a university and course, then I proceeded with UTAR and then I built up a network of relationship in campus, off-campus, trying to figure out what my interest in, worked a bit of part time here and there, giving out tuitions, got my intern in Intel, joined society, engaged in church activities, just to name a few and voila, I spent my four years in Setapak.
Honestly, I am quite sentimental and I am always having a tough time going tru changes. A change of environment and people around always gives me impact that I need time to slowly adapt to.
and I guess it's time for me to slowly accept the fact that I am really that OLD and it's time for me to get ready for the harsh and cold world out there.
Anyway, in the remaining 8 months, I'll try my best to savour all the good, small things in campus life. I'll make full use of my identity as a student (like getting student price in the cinema or in the Malaysian Philharmonic Orchestra XD). I'll do things that I really wanted to do. :)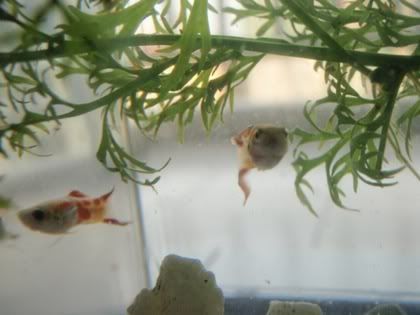 like rearing some fish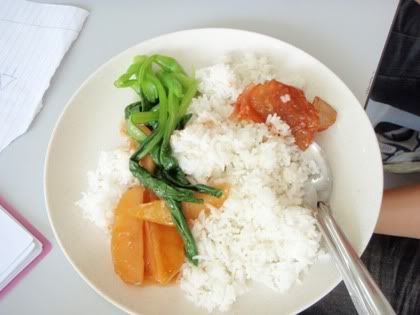 Not all things in university are good, at least not this RM3.50 economic rice with an incredibly small portion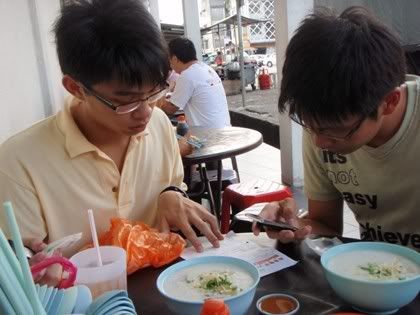 and as an electronic final year student, I frequent Jalan Pasar alot.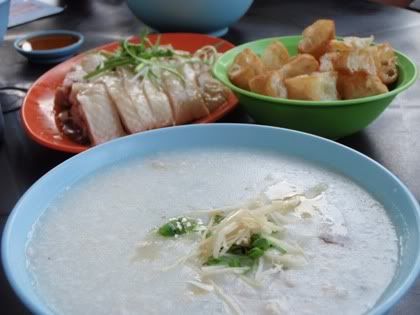 and suprisingly found this porridge at jalan pasar tasted quite good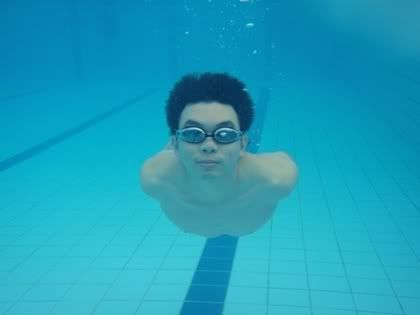 and I have made swimming a weekly habit.
There are a lot more things I would definitely try to accomplish within my lifespan as a student. Simply because I hate feeling regret. I don't wanna look back in my life and quesion myself, "Why didn't I do this why didn't I do that"
I often think that memories are of sentimental value. I wish to have some nostalgic moment where I can smile whenever I think back. and it's not the huge and bombastic things in life, it's all the small things.
and you ask me about getting a girl friend? Sorry it's too personal to blog about that. :P