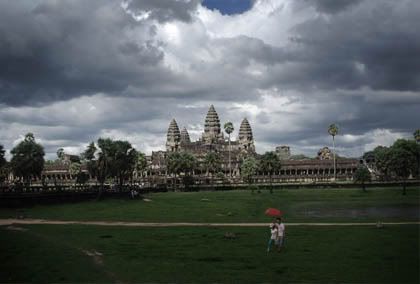 I still dreamt about being stucked in Angkor Wat the other day. We missed the flight and we had to stay there for a long time, which I felt, glad. :)
I had been trying hard to potray the beauty of the place, using words, photo but it barely expressed what I saw and the impact that this country gave me. That is why I stop trying.
Walking on this mysterious land of wonders, I was easily immersed in its beauty and swiped away by its gorgeousness.
For every step I took, I tried hard to remember everything - the scene, the smell, the temperature, the humidity, the people, the sound..... 
and it never failed to awe me.
Never.