"Sir, buy postcard. 10 for one dollar. Cheap cheap price. Sir, one dollar only. yi mei jin 一美金! One dollar. Please sir.....postcard for your family and friend....one dollar...."
the little girl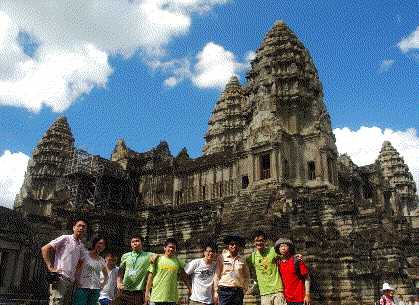 It felt like I was Alice in the Wonderland when I stepped into the magnificence of Angkor Wat. I felt like I was dreaming.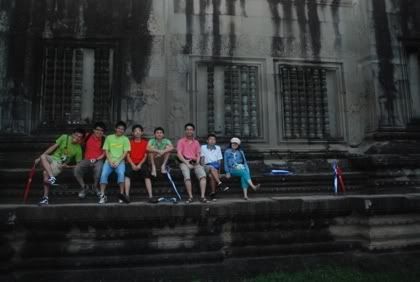 We were waiting for the first ray of the sunrise facing Angkor Wat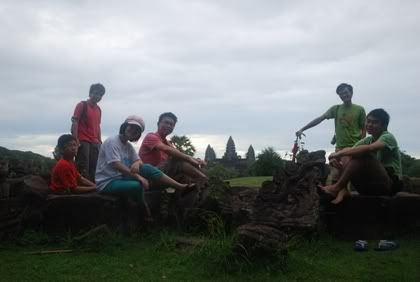 To our dismal, the clouds were too thick to see anything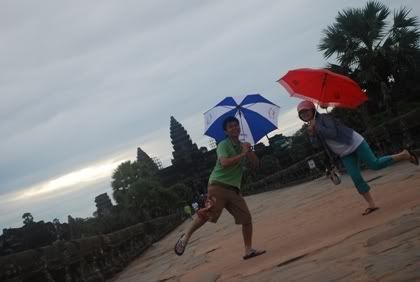 So we started to camwhore around.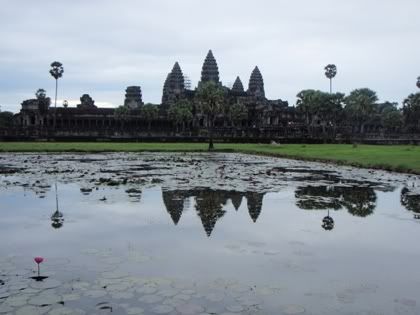 Mesmerizing...
We then returned to our guest house to have our breakfast.
---
This was Pre Rup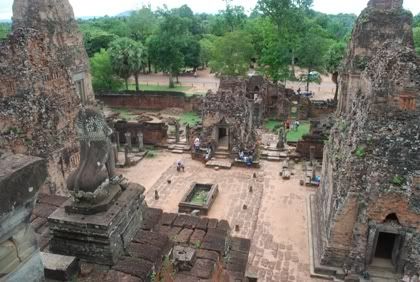 Did they know that it can last for one thousand years?
Did they know that after one thousand years, there would be someone pretending to be dead inside this coffin shape thing? =_=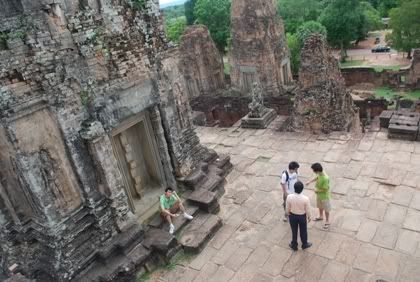 Compared to this building, we were really tiny and insignificant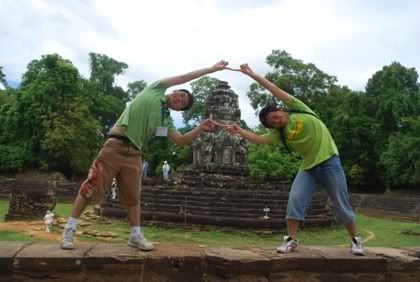 Neak Pean was supposed to be an artificial island. The water dried off anyway.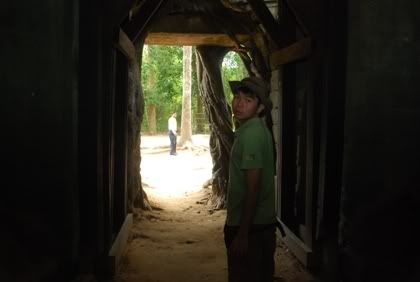 Ta Som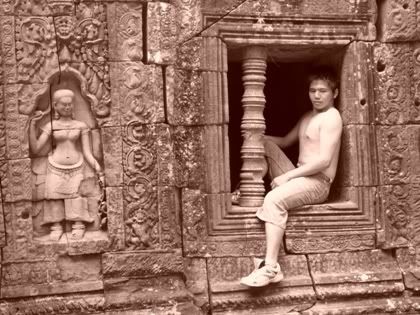 [Help me to caption this photo =_=]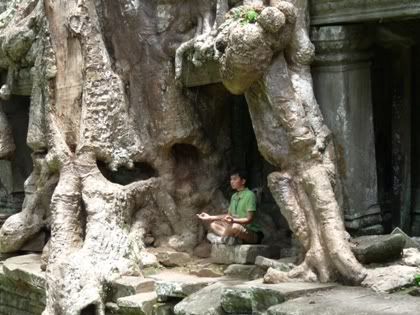 The surrounding was just so meditative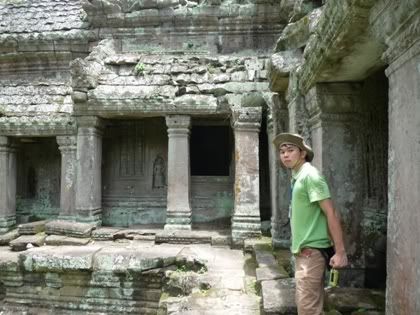 Hero in the ruins
The three element of a flower -> bud, petal and leaves.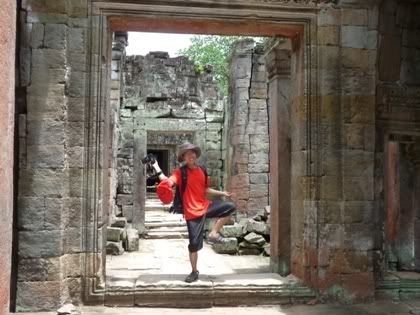 Apsara Dancer who had just flunked his dancing exam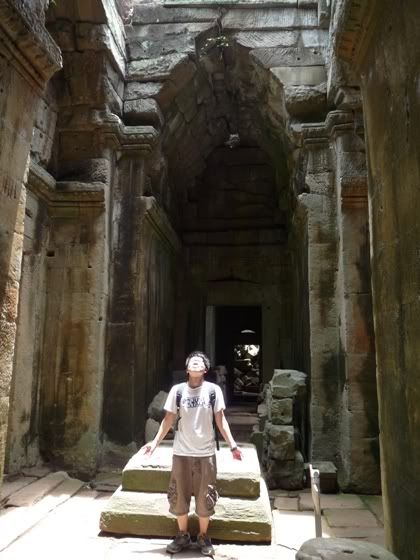 Being enlightened XD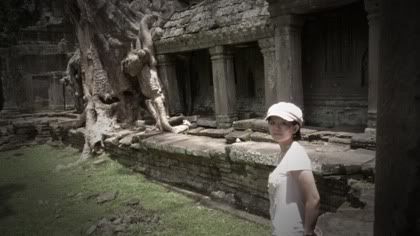 Scenic huh?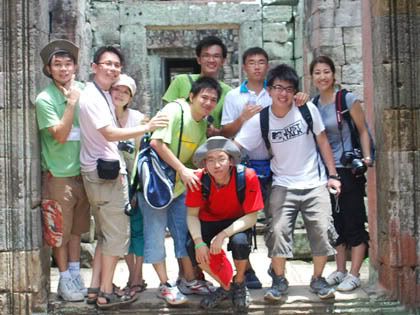 We met Akiko in Preah Khan. She was a Swedish Airline Flight attendent and our tour guide was very interested in her XD
---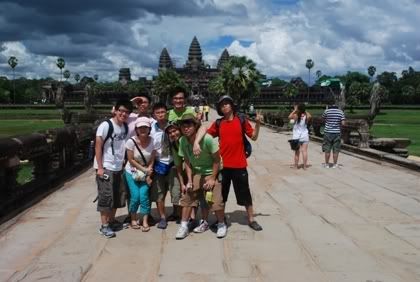 We then got to Angkor Wat again. Unlike this morning, this time we were going in.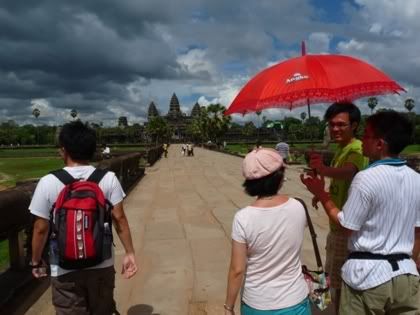 It was going to rain. We were just praying that it wont rain so soon as our pass to visit the temple only lasted 3 days and we would not have chance to revisit this magnificent temple again.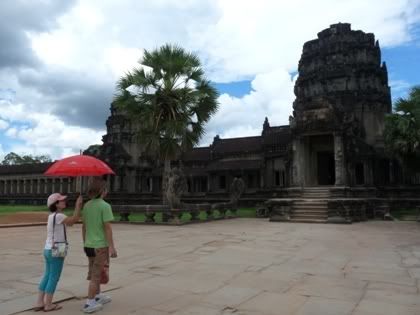 Entrance of the Angkor Wat. The king and the servant XD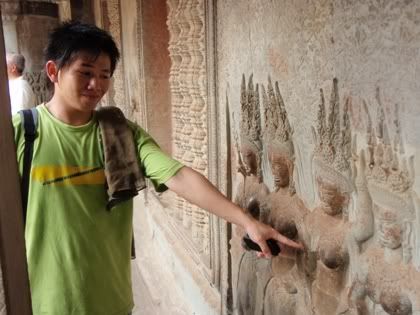 An one million multiple choice question here. Guess why the breasts of the Apsara Dancer are darker and shinier?
A. The sculptor/artist made them using a different material.
B. The tourists touched them so often that the colour changed.
C. The acidic rains that flowed through corroded them.
D. No one knew why. It was a miracle.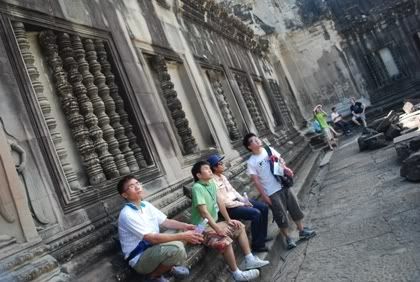 Albeit cloudy, we still couldn't stand the heat. So we rested at the middle part of the temple.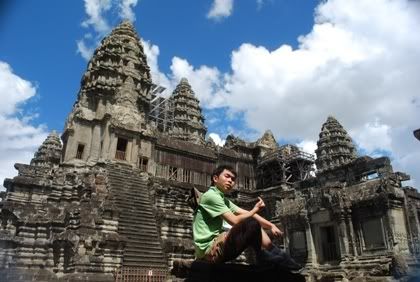 Despite the overwhelming heat, we still tried our best to take photo with the pagoda of the temple as there would be no more chance that we were going in again.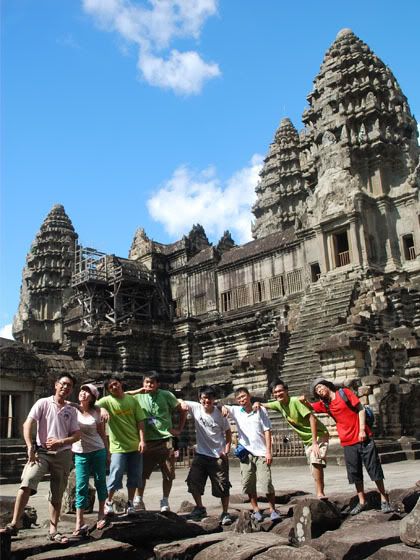 One of the best group photo :)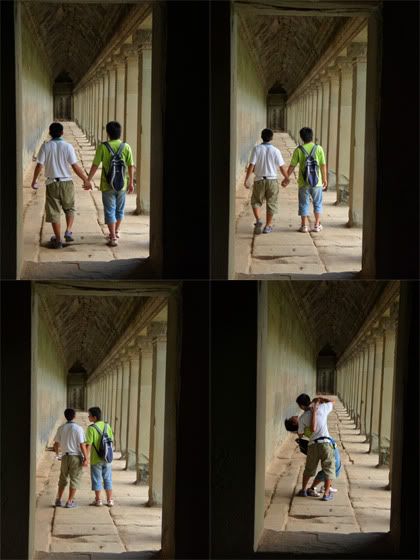 I am runnning out of words to caption this @_@ Tell me what should I write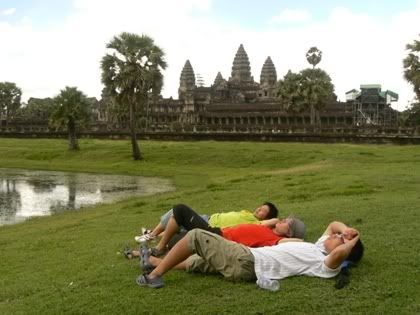 Don't you just love this? Lying on the land carpeted with grass with friends, watching the cloud being blown away, shading the sun with the ancient temple behind. It was like one of the best moment in life!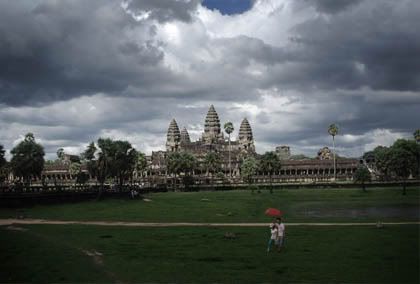 Gloomy yet light prevailed. Do you feel the beauty of this place? [click to enlarge]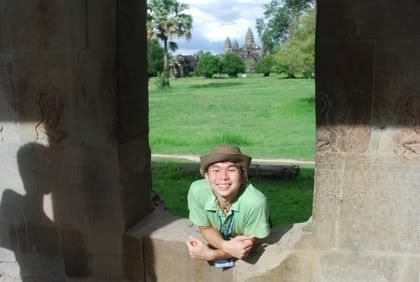 Bollywood-ish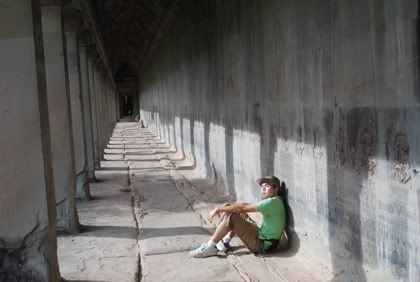 Lonely....

Paranomic [click to enlarge]
Sorry if the amount of photo bored you out but I had a really hard time filtering the photos.
and, I can't always write stories like power ranger right? XD