I am having a brain freeze right now.
Tomorrow will be the first day of Robocon 2009.
When we were balloting for our grouping today, there was this team which was sitting just a few seats away.
As we got our lucky ping-pong ball, we happened to be in the same team as they.
and a
geek
guy in their group, without hesitating, shouting out loud
"YES!"
=_= alala, often they said the snobbish rabbit will lose the race to the tortoise.
We'll see how tomorrow. ;)
A glimpse of the field in Stadium Malawati, Shah Alam.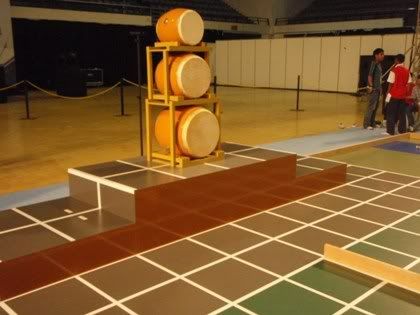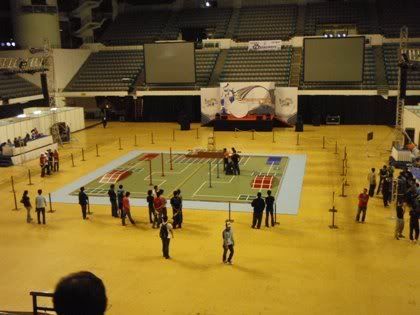 Argh thinking about the competition never fails to give me adrelina rush XD
p/s-> I'll write up a complete post about our robots and competition when my exam is done

yes, I still have a paper this Friday and another one next Monday. @_@