I was the first one to register to this outing trip when Askar Wataniah organized this. [yeah I am a member of Askar Wataniah too :P]
Watch this video before I say anything :)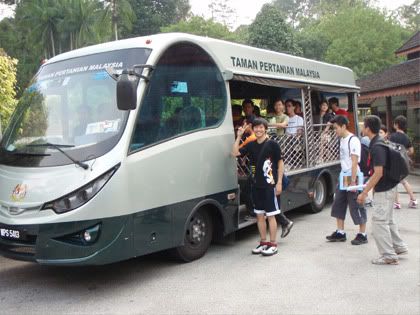 We first boarded the shuttle bus to the Sky Trex location upon reaching Taman Pertanian, Shah Alam.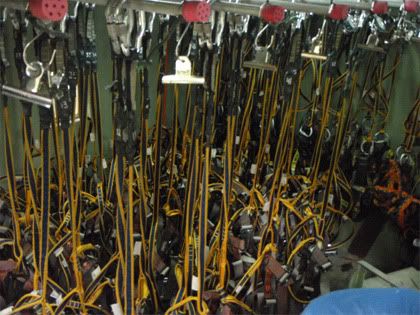 We were then asked to wear the underwear-frame-like safety thingy, forgot it's name ady. XD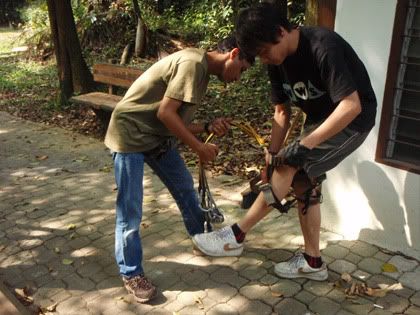 "I need your help with my outer underwear" XD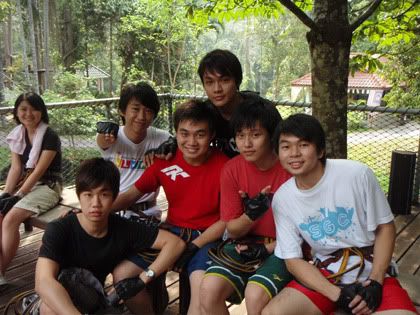 and it really created a superman-like bulging effect :P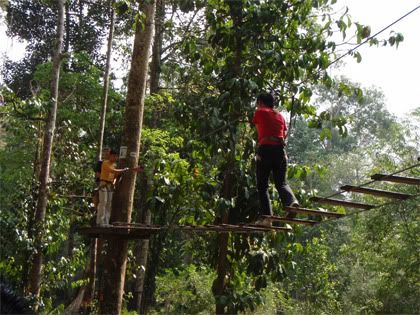 We then proceeded to a training site where the keeper taught us how to use the safety equipment to make sure we wouldn't drop dead later on, as we would be on our own to complete the whole track.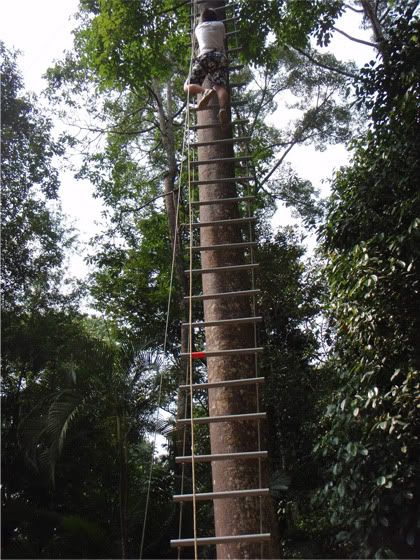 Right after the tweeny-weeny site, we were then greeted with the real thing. First thing first, to climb up a 10 meter tall ladder to the tree house platform.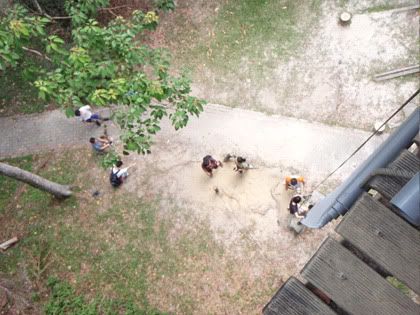 Looking down, I felt a shiver running through my spine ~_~ Totally not recommended for those with acrophobia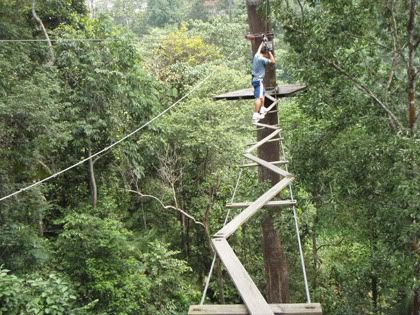 Then the rest of the stories were already told in the video earlier on. It was really a thrill. There were a total of about 12 challenges. There were no turning back once you climbed up the tree. Unless you chicken-out and climb back down. xD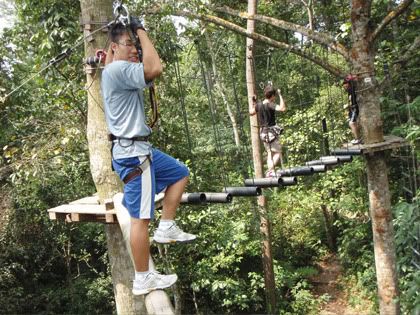 It took us about 2 hours for 25 of us to finish off the whole thing.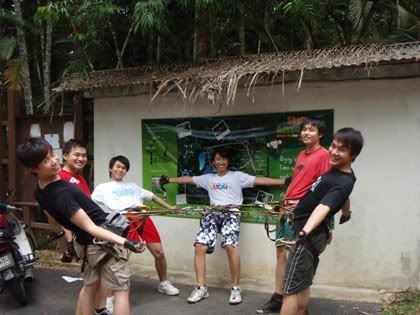 Trying make one last use of the safety equipment XD
After we had our lunch, we rented the bicycles and cycled our way to the Four Season House.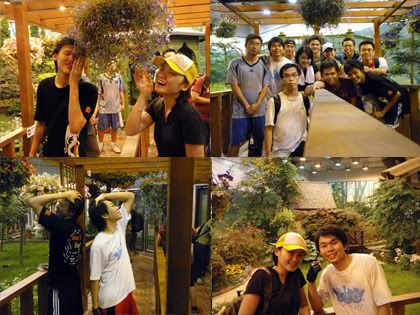 It was late spring inside and there were not much to see. Anyway, we camwhored all the way through XD
We cycled past this scenic lake. I was hoping for Loch Ness monster XD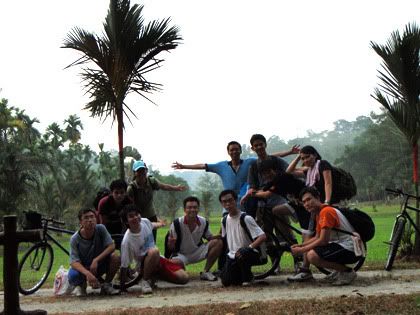 Then the green paddy field with breeze.
It concluded my day in Taman Pertanian.
ps-> going to Cambodia in 2 days time. Will try my best to come out with an autopost to keep my blog alive, if time allows. and keep your finger crossed that I won't come back as the third person in Malaysia with A-H1N1 XD