I am back in Malaysia. In KL now waiting for school to reopen.
Siem Reap, Cambodia was a great destinations. I have heard, seen, touched, felt, learnt and experienced things that I never did before. It was also some sort of runaway. For the past 5 days I did not pick up a call or thought about anything Malaysia-ish. Just plain enjoying. :)
On a side note, the previous exam result is out. Not really good this time. Perhaps I was too distracted. Anyway still sufficient to maintain my scholarship. :)
and I have officially moved into my new room.
Gonna blog about the Angkor trip in notime. Stay tuned ;)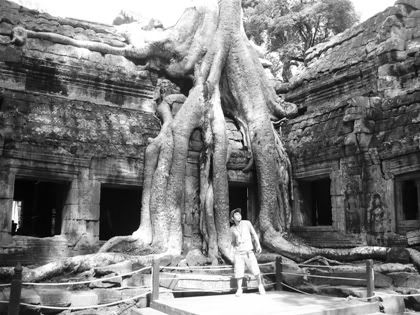 Just a picture to keep you anticipating ;)