This is a picture and caption post.
Due to the heavy workload in uni, we decided to break free and get some fresh air. FRIM is reasonably a cool place to go.
We first had our breakfast at Selayang.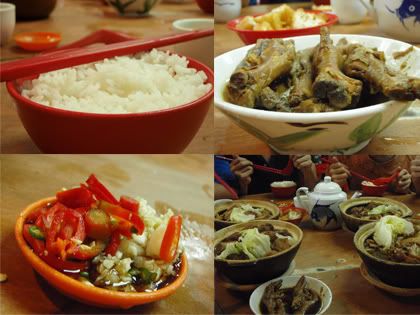 If you can't tell what is this, doubt yourself as a Malaysian Chinese. XD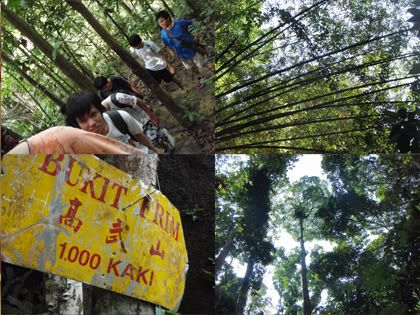 and we started to hike upon paying the entrance fee. (RM1 for each person and RM5 for a car.)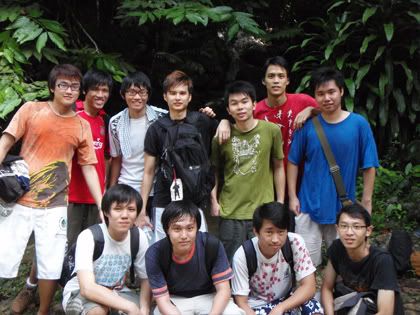 The Frats in FRIM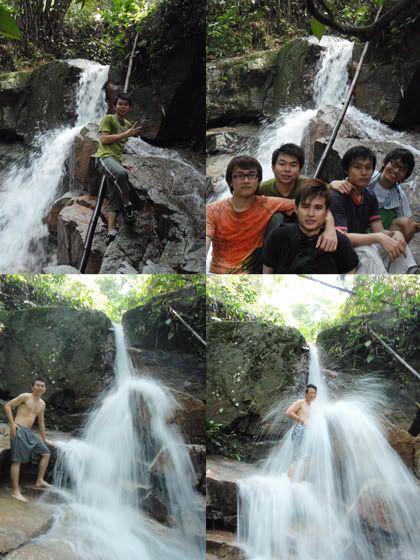 Then we camwhore at the waterfall. The shutter speed of 2 photo above were 1/100 and 1/13 for the 2 photo below. Notice the difference?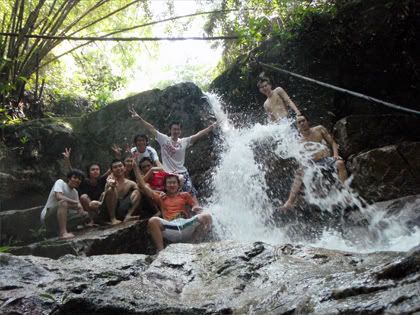 This is a self-timer group photo. Where did I put my camera?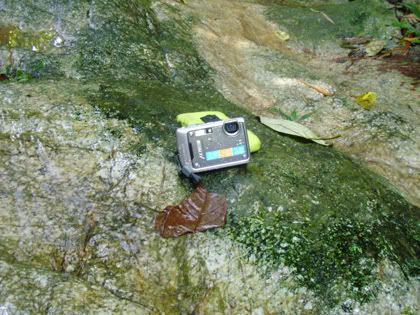 It was here XD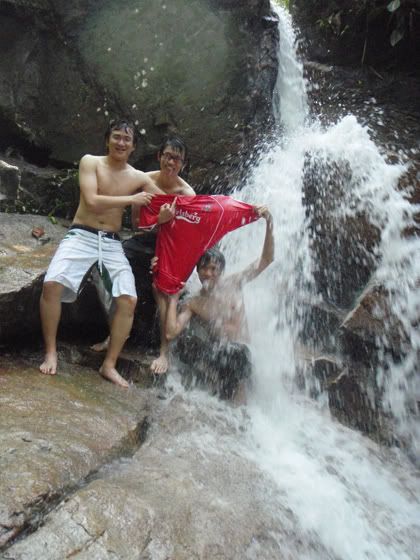 The Liverpool Fans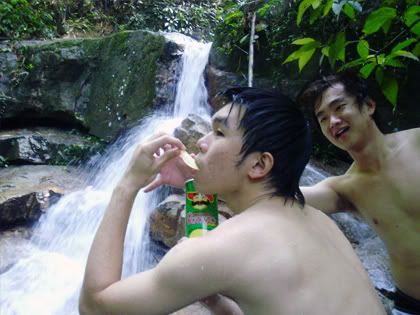 Mr Potato's Ad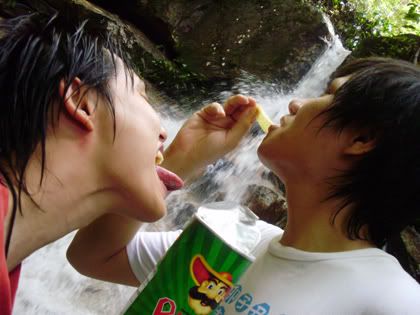 and no, we were not paid to do this. =_=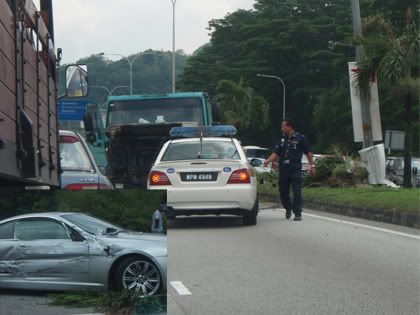 and we saw that on the way home.