I woke up in the morning and the phone rang.
"Your
granma
has passed away"
and then I headed back to Penang, picking up my brother in Kampar.
It was gloomy along the way. Rainy.
I headed towards the island around 6 in the evening.
and when my cousin was sending his girl friend back at night, a myvi crushed into his and turn-turtled. A head-on collision. The car was destroyed but luckily no serious injury.
Life is just full of unknown variables, isn't it?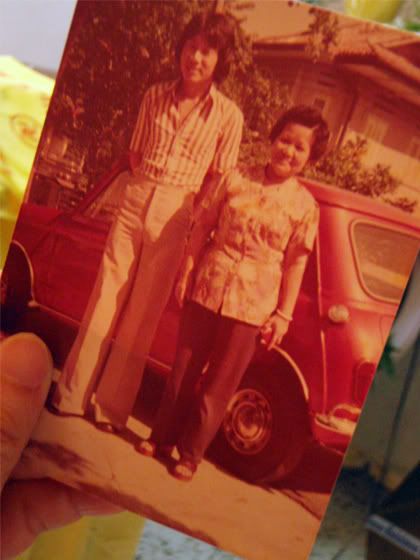 My granma and my uncle [when they were young]. and oh ya, let's not forget the pink mini cooper. :)
Rest in peace, granma.
p/s->
To friends out there who care:
Thanks for your concern and I'll go back to KL on Monday morning