Sorry for not updating for such a long time. It has been quite hectic lately.
I just got back to KL last Monday from my granma's funeral. By the way, thanks for everyone's concern about me and my family. We are glad and grateful for all the concern. Thanks!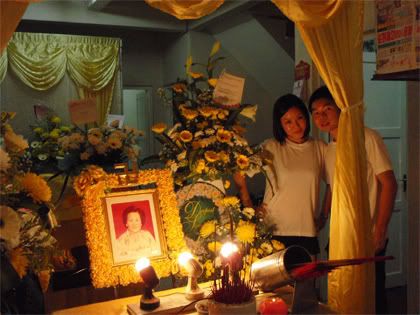 The final photo with granma~
and I have to fine-tune myself to face the coming challenges.
Well I subconsciously divide them into 4 categories.
First it would be studies. (I am a student after all =_=)
and there are really tons of assignment, reports and tests piling up on my desk. [this is such a common statement by students, lazy and procrastinating students especially :P]
Argh thinking about them can really drive me nuts @_@
and this is totally not an uncommon scene you will see in my room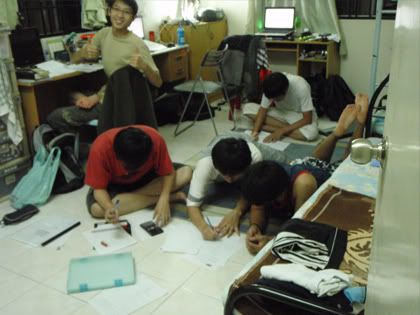 Saw any famous bloggers inside? XD
The second one would be activities.
FYI, I joined Robocon 2009 and we have been working days and nights, in and out, up and down, left and right......[remind you of the song hot and cold? lol] to build this so-called robot.
I hate soldering pcb. Does that disqualify me to be an engineering student? :P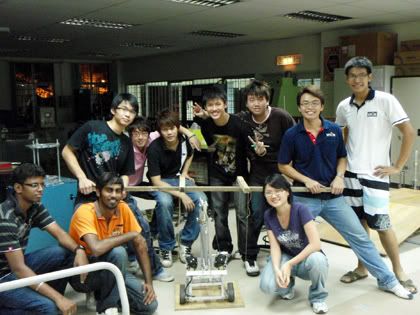 ok la i know it doesn't really look impressive but we have to build a total of 3 ok? and we are the pioneers of robotic society so this is our first time building robot (it's kinda like giving birth for the first time =_=)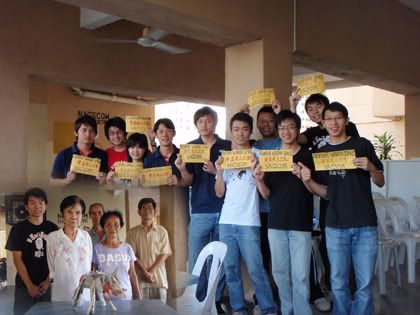 and I did join Community Service Society in UTAR to this old folk home. For more detailed post you can refer to
guan's post
.
and I am the organizing chairman for Blind Robot Competition in June. Don't have a clue about it? Click
here
The third one is church.
The Teen Fellowship will be organizing lotsa interesting events [we'll be going to Bukit Tinggi in a few hours time yay.] and the biggest one will be the camp in September.
Lotsa decisions needed to be made. rawwhhhh....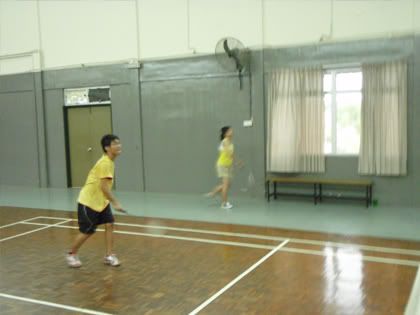 We play badminton too
Last but not least, all the small things in life, like the trip planning for the Cambodia trip, house-moving, car park stuffs, buying the orchestra ticket and so on....
So you have seen my life. Let's help me to fine tune myself, set my mind straight and kick-start [with a lot of cash lol]!