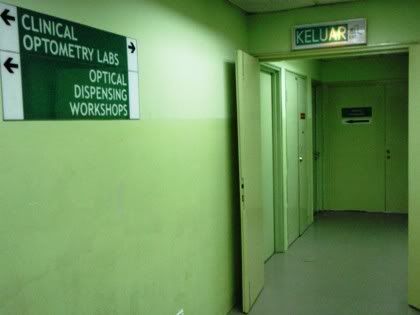 The corridor was eeriely silent. I trembled the echo of every step I made.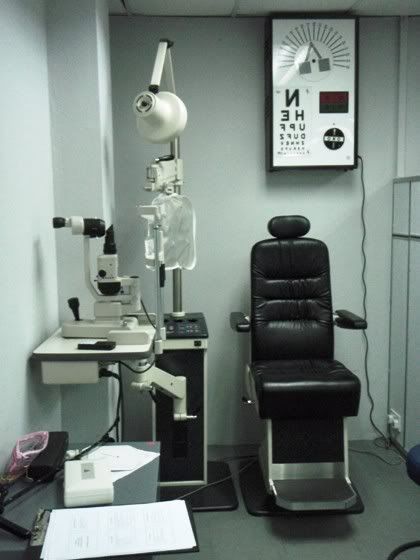 I pushed the door open and I saw a seat with some weird and peculiar apparatuses. A cold shiver ran over my spine.



Out of all sudden, I heard people whispering and I turned around. It's THEM! They were plotting something with a conspiratorial tone against me. I tried to run away but I couldn't. The next thing I knew, I was tied on the chair.

The evil optometrist approached me with forceps and scapels in her hands.

I wanted to shout but I couldn't make a sound...

"It wont feel pain. I have anaethetized your eyes. It only takes a minute..."

and I saw with my own left eye, that my right eye being dug out and put firmly into a sophiscated gift box.

"Come back to collect your eye ball in one week. I'll put it back for you" Then she covered my eyes with a piece of clothe
---
Fortunately it was just a nightmare. XD
On the other day, I was having dinner with
evil
Miss Optometrist-to-be and she said she needed patients for her lab session for assessment. 
Since it's only 2 hours, and it's free, I might as well go for an eye test. So I promised to be her patient.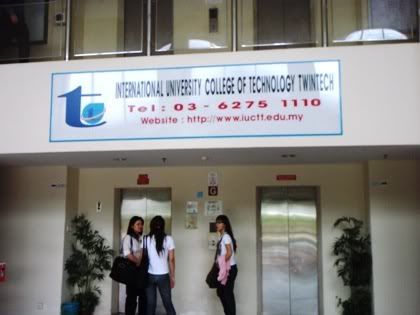 Upon reaching her college, there were already saw leng luis to wash my eyes. @_@
After passing through the eerie corridor, I was in this Clinical Optical Lab already.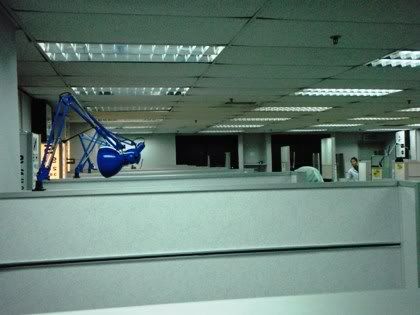 There were a lot of cubicles. In each cubicle was a chair and chart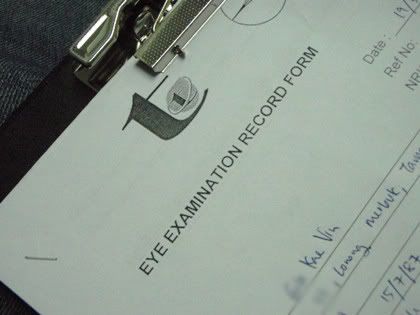 I was forced to sign an agreement to allow them to dig out my eye balls XD
and Miss Optometrist performed all kind of test on me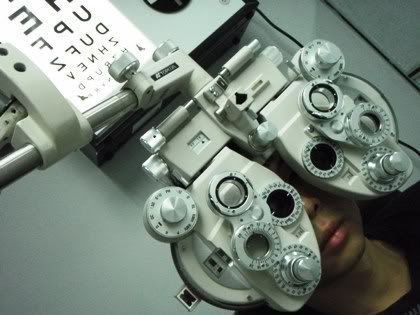 like this XD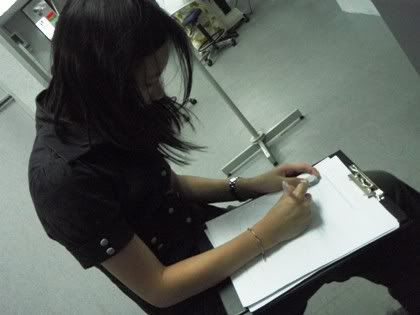 She first observed my eye ball and drew it out.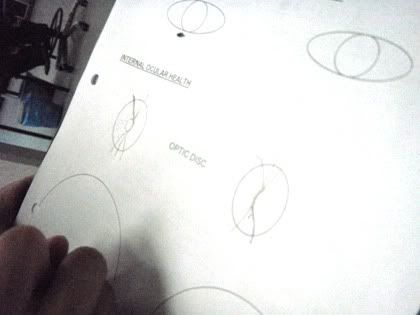 and she said my eye balls are bloodier than ordinary people one. XD See the veins and blood vessels? :P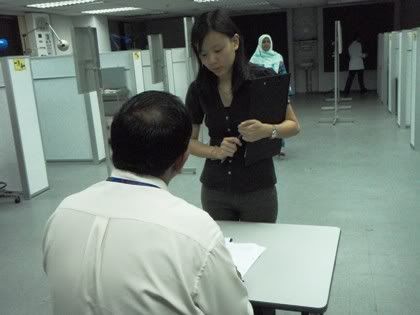 After that, she was assessed by her lecturer to check whether she had dug out my eye ball correctly. :P
Well, just a little bit of advertising here. If you have any problem with your eyes (eg, sensitive to light or too much tears or blink too much or what-so-ever problem) and you wanna save some consultation fee, you can always contact me so that I introduce you to Miss Optometrist. She will have a few more lab sessions to go in April.
Don't worry, she won't dig your eye balls out XD