Where else can you see this: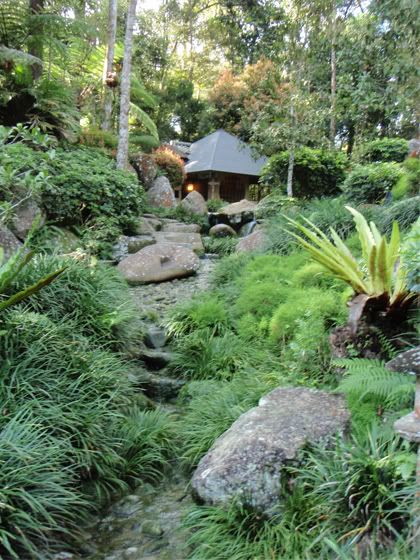 and this: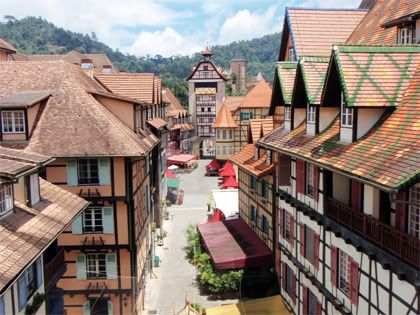 at the same place?
Well, it's Bukit Tinggi.
Last Saturday I drove the teens from my church up hill and had an indeed tiring Saturday!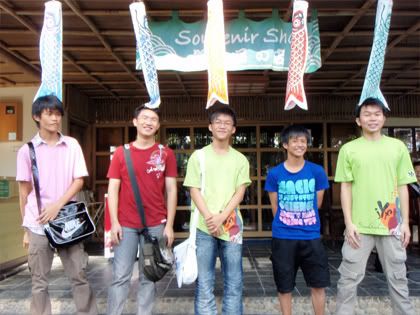 What do you call this in Japanese? I remember it as 鲤鱼飘 from Doraemon manga.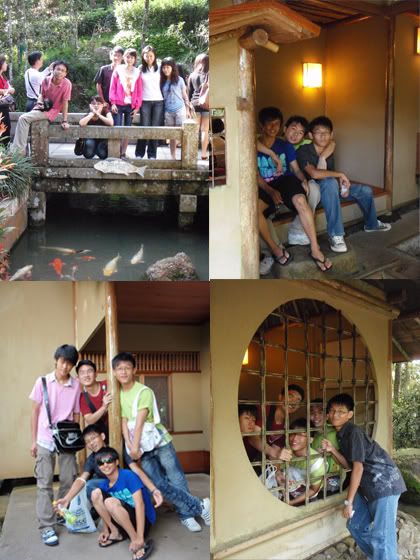 Cam-whored in the Japanese Village. Anyway I don't think it's a wise thing to operate a Tatami Spa there at RM500 per hour.
Upon entering the enchanted castle of Colmar Tropicale, they were so excited and jumped~ XD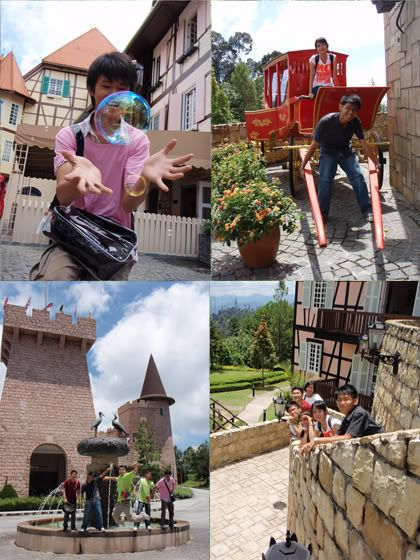 Super camwhore session in Colmar Tropicale again~ XD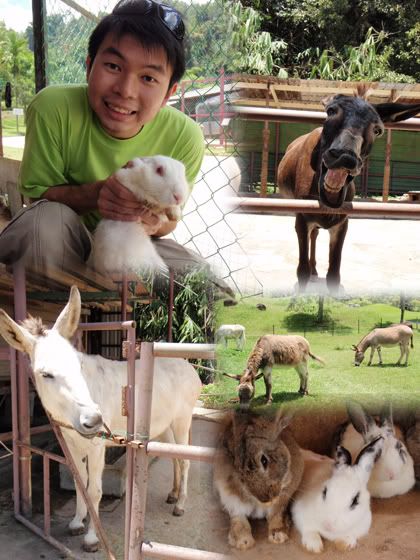 The Rabbit Park had rabbits too fat to run around and donkeys too smart to clench their teeth expressing their eagerness to open up the gate and run out to the field and also human too free to take photo with obese rabbits. =_=
Enough said for my Bukit Tinggi trip. I shall get back to my assignment now. XD
ps->It's about 40 minutes drive from KL to Bukit Tinggi. To enter the Japanese Village and Colmar Tropicale, you have to buy a ticket of RM10 for adult and RM8 for children. Food is fairly expensive there (>RM20 per meal and we brought our own sandwiches ;) ). and it doesn't really live up to its name as it's not really on a high altitude and thus it's not at all cold there.