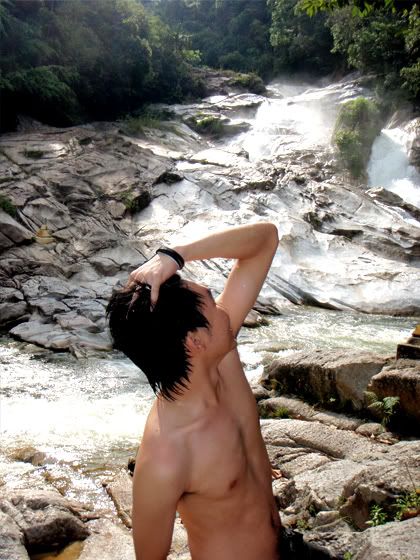 Okay, the first photo might be an eye-sore to you but ermm...let's just get it over with.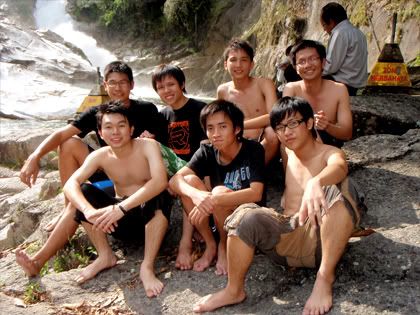 So we took a group photo at Zone Bahaya with Dr Niranjan steadily reading newspaper behind.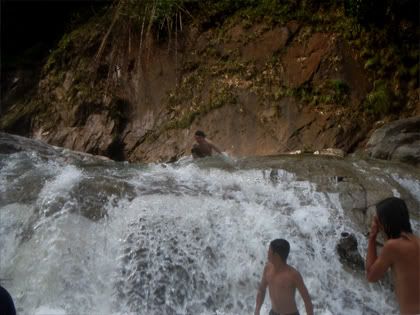 So I did the waterfall surfing by sliding down the waterfall. 
To get to this side of water, one would have to jump from the rock across and frantically stroke and grabbed the rock or else the strong current would have brought him way down.
Hard to visualize? See this
The green line indicates the rock hopping and the blue line is the surfing route. Anyway if you fail to hop across, you will be sweeped way down following the blue line too. XD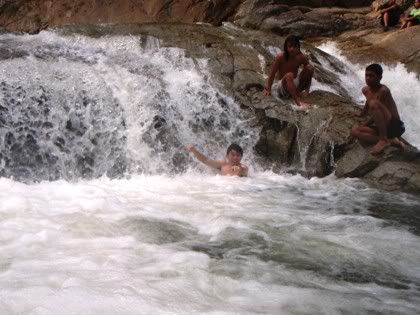 After fooling around together for a while, I got to know these 2 guys who were staying just nearby and their everyday activity was in this waterfall (how i wish I could live like that XD). and they were the ones who taught me the rock hopping and waterfall surfing thing. :P and they saved my ass by grabbing my hand when I was struggling in the water when I failed to oppose the current. XD
and guess what? They found a secret hideout - Water-curtained Cave (if you ever read the Journey to the West before? [水帘洞]) just right behind the waterfall. and they decided to go in despite the strong water force.
Yeah, it was right behind the waterfall (the blue circle) and eventually we successfully went inside it! and it was really really cold inside. Just look at the expression of our faces. lol. By the way, if you wonder where this hideout is located, just take a look at the photo with direction above. It's located at the crosspoint of the green line and the blue line. You gotta go in if you ever got the chance. Albeit it was just a tiny hide out enough for 3 to 4 person, the view was marvelous inside!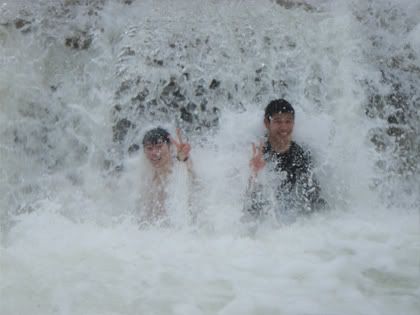 We fought against the current and stood out from the water-curtained hideout to take this photo!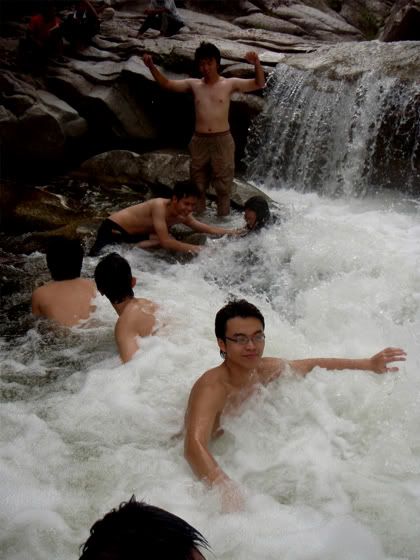 If you dislike all the abovementioned adventurous try-outs, you can just lay on your back and relax in the chilling water under the hot sun.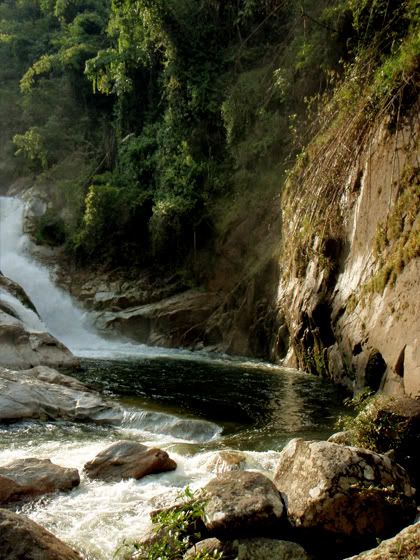 This was labelled as dangerous zone and no one was allowed to play there. Anyway, the view was awesome!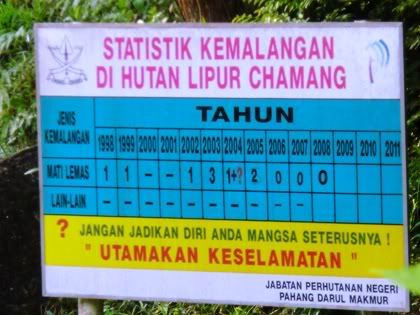 Last but not least, safety comes before everyything. Water is fun to play with but at the mean time it's also not fun at all to fool with! So just watch out if you were to play there. 
Chamang Waterfall is definitely a must go if you are a waterfall lover!