It's the 7th day of Chinese New Year.
and Chinese New Year is meant for reunion. Friends and families.
Yet, meeting up with old friends never fails to stir up the emotion in me. It kept reminding I have lost the past, forever.
I am a nostalgic person who lived in the past. I mean, technically I am living in 2009 but what push me forward is the accumulation of my life before 2009. I always try to compensate what I did not do in the past but no matter how hard I try, it just feels like I could never finish compensating. The reminiscence is a recursive infinite loophole that is so blackhole-ly consuming.
How I wish time could be completely static.
Anyway, I decided to stop this melancholy tone and write about my Chinese New Year, which I never really did (Check my archive, Februaries are always missing until last year)
As a matter of fact, I had a splendid Chinese New Year this year.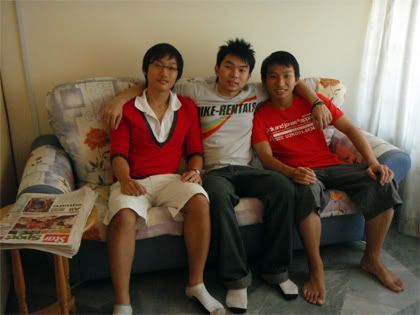 Siang, me and Timothy. Siang was my room mate during my internship and Timothy is the son of the landlord.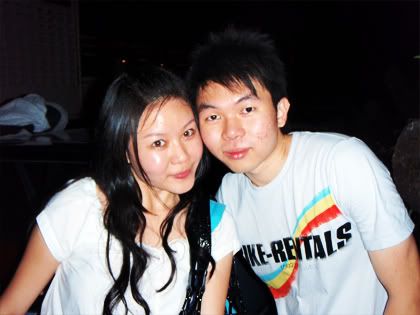 me and Fiona. After playing firecrackers by the beach. I'll definitely do it again next year, with more explosives and beers. Anyone wanna join? XD
On the second day,
Niel
's and my family dived ourselves into the Sedim waterfall.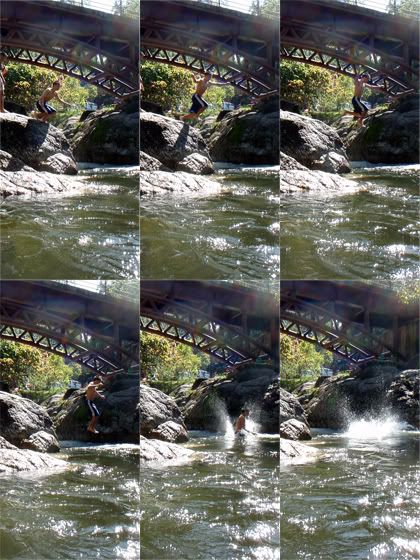 Kae Min dived!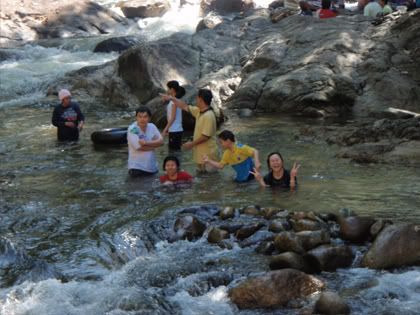 My family and
Niel
's family enjoying themselves in the freezing cold water.
Surfing!
Daredevils' stunt! He dived from the bridge which was about 5 metres above the water.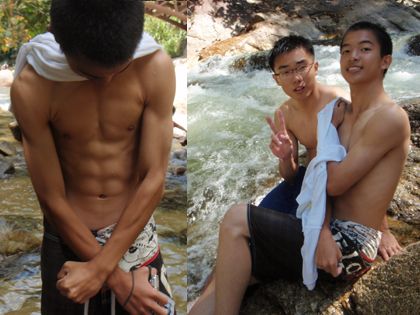 My younger brother's buddy. My buddy's younger brother. XD
Just to give u an idea how rapid the water is flowing
At night, friend called me up and I went for a gathering
hehe. The dark side of Chinese New Year~ lol
Day 3, playing basketball at Bukit Mertajam with Jit Sin fellows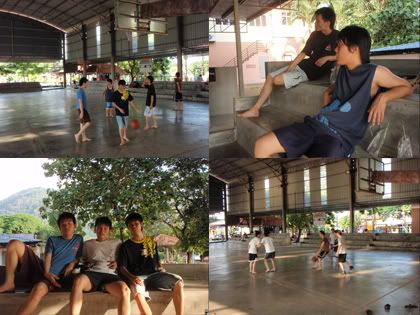 It was as though nobody has ever changed. XD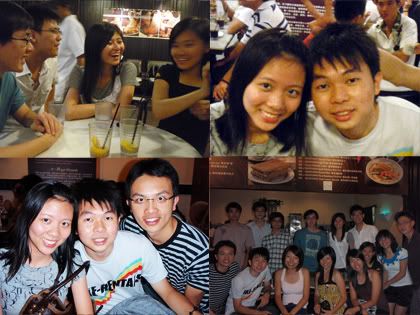 5s3 gathering at Old Town autocity. Autocity was full of Jit Sin kia's during Chinese New Year. XD
I slept my Day 4 away due to fatigueness. lol
Day 5, it was primary school gathering.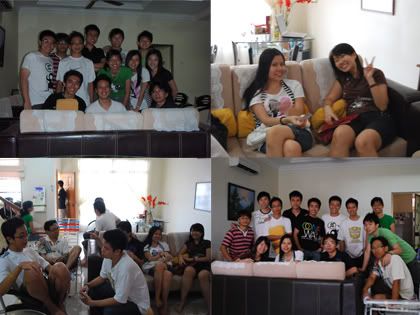 6H gathering. XD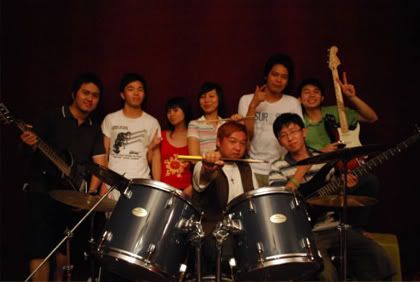 Jamming night~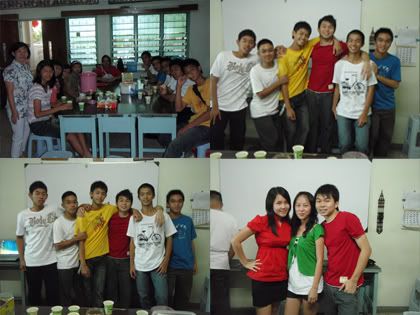 Day 6, the church teen came to my house
It's time to get started again.